Collaborative technologies have become even more vital for your restoration, remodel or renovation construction projects since the start of the coronavirus pandemic. Digital tools that streamline communication and workflows are now helping residential contractors plan and execute their projects in an efficient way. Find out how these apps can make it easier for you and your teams to collaborate remotely.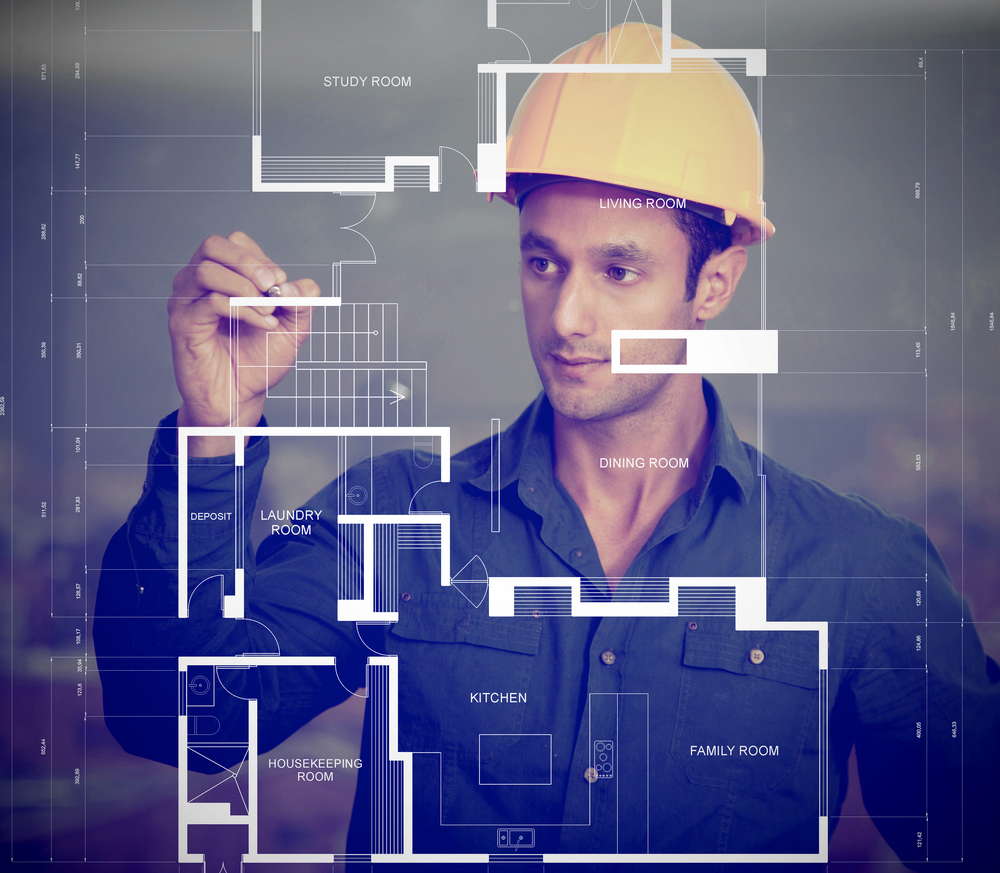 Several construction project management apps are nowadays specifically designed for the virtual collaboration of restoration, renovation and remodeling teams. They enable contractors to share information and communicate remotely with their clients, employees, subcontractors, insurance adjusters or other stakeholders. So what does that actually mean in practice for 2023 and the years ahead? We've put together a few examples that highlight how collaborative features can be used during your planning and execution phases.
Virtual team collaboration during the planning phase
Assembling your remote team
Let's say you've compiled a quote using a renovation project management app and it has been approved. Now it's time to start planning. Your project probably involves coordinating multiple stakeholders. Most good apps will have some kind of virtual workspace where you can assemble your team. Select people from your list of past collaborators, or create profiles for new team members to include them in the renovation or restoration project. It's worth noting that some apps require everyone to have a subscription, while others will charge the owner of the workspace when new people are added. It's easy to add or remove team members if your requirements change along the way.
Sharing project information remotely
The floor plans, visualizations and calculations you made while preparing the quote will form the foundation for your project planning. Specialized construction management apps typically store all that information centrally in the cloud (on a remote computer server), so the team can access it on any device from their home, office or the building site. Cloud storage technology makes it possible for everyone to work simultaneously on the same master documents. Apps with this feature enable you to immediately see whenever anyone makes a change to the plans or adds notes, photos and other mark-ups. Some specialized collaboration tools will even let you digitize paper documents by scanning them with your phone, so you can upload them for everyone to see.
Cloud storage eliminates the risk of creating duplicate files, accidentally working in outdated documents and constantly having to verify which version is correct - the kinds of problems that often occur when offline documents are sent back and forth via email. You can be confident that you're always looking at the latest plans, and you won't have to scroll through confusing email threads to find the information you need.

Read more: The benefits of specialized apps for renovation, remodeling and restoration contractors
Reviewing your plans off-site
3D or 360-degree visualizations combined with video conferencing (e.g. Zoom or Microsoft Teams) enable the whole remote team to do a virtual walk-through of the site before the remodel or restoration begins. You can review everything together and plan the upcoming work. Virtual walk-throughs make it possible to avoid in-person, indoor gatherings (and the associated risk of infection) and are much cheaper and easier than building models or mock-ups (which also require people to be physically present). Any mistakes that are spotted at this stage can be corrected in the plans with a few clicks.
Virtual team collaboration during the execution phase
Coordinating various teams and large numbers of projects
Once renovation and remodeling starts, remote construction management apps give you an overview of who's doing what and whether your deadlines are being met. Site managers can assign tasks and monitor their virtual team's progress. Subcontractors can add queries, photos or other mark-ups to the floor plan and project managers can quickly respond - without having to pick up the phone. This reduces everyone's workload, increases efficiency and means the project is less likely to run over schedule.
These apps are often compatible with other software, allowing you to combine team management with programs for accounting, customer service, sales lead management and more.

Managing site access and scheduling remotely
Site operating procedures are rapidly evolving to meet the challenges of the pandemic and there are new rules about how to safely work in people's homes. So more planning and scheduling effort is required to get the restoration job done. Site access must be carefully managed to ensure social distancing and to minimize the time people spend working together. Shifts might need to be staggered and detailed records must be kept about who visited the site and when.
Features like project timelines, shared calendars and customizable forms allow you to plan exactly when tasks will be performed and by whom. Migrating your existing scheduling systems to a single app may seem like a daunting task, but once it's done your teams can work more efficiently and safely, plus you'll have a digital record of everything for future reference.
Adding photos, mark-ups and comments to floor plans and 3D models
This feature brings us back to the key benefit of cloud construction management tools: the ability to share information and collaborate remotely on the same documents at the same time. Let's say your colleague takes a photo at the property of a defective power outlet with their phone, uploads it to the floor plan and adds a comment for the electrician. The next time the electrician is on site, they can resolve the problem. There's no need for instant communication (a potentially disruptive phone call) and no risk that the information will be overlooked (in a crowded inbox). Every stakeholder has the relevant data in context.
Virtual plans and models can also be used to keep homeowners in the loop. If your client can access their renovation project online (viewing rights only), they can independently check on your progress—they'll feel empowered and you'll both save time. Some software even offer clients beautifully presented timelines full of photos that they can share on social media (bonus: free advertising for your business).
The annotated plans also mean you'll have a digital record of the project, which is important for any follow-up work or insurance claims that may result from delays caused by the pandemic.
Team up online with magicplan
To find out which of these time-saving and collaborative features are available on the magicplan app, simply schedule a demo below or try our mobile software for free.
magicplan is specialized to meet the unique challenges of remote restoration, renovation and remodeling teams. Learn more about multi-user collaboration via our Workspaces.
You and your team will enjoy access to the full range of functions and can use the app to manage your next two projects from start to finish. There's no time limit, so you can explore all the benefits at your own pace.