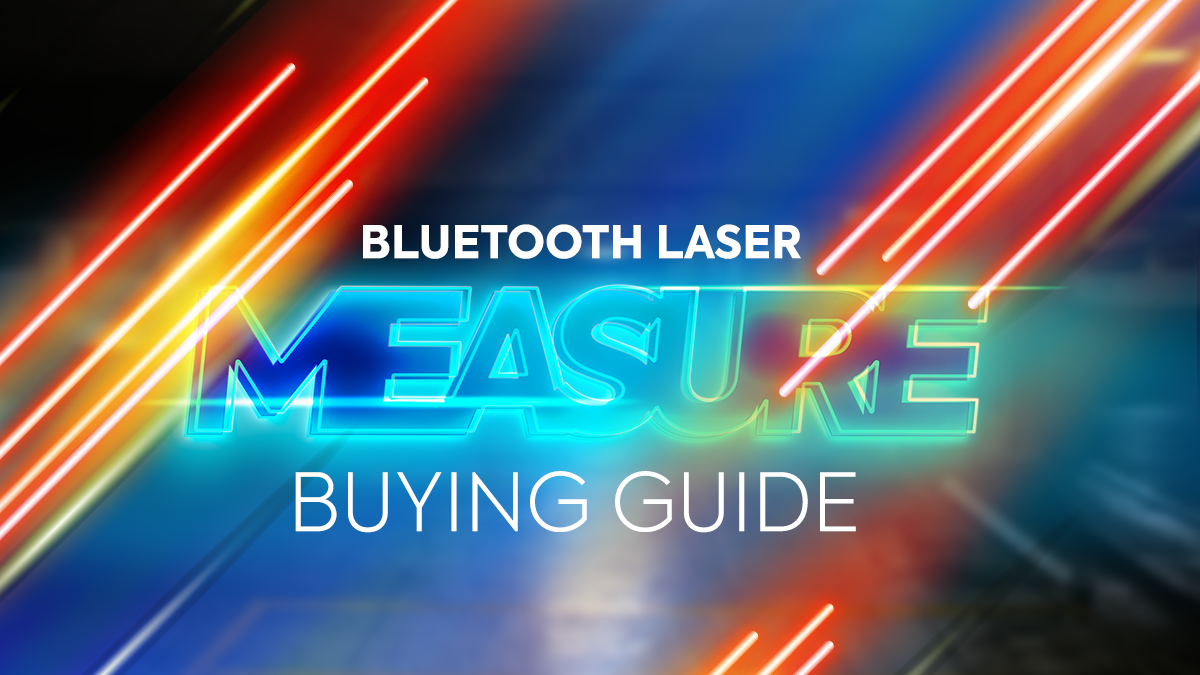 A Bluetooth laser measure device can be valuable for anyone who needs to collect measurements on a regular basis. Compared to a metal measuring tape, this high-tech tool is faster, easier and more accurate to use, making it a much better choice. Plus, the Bluetooth connectivity means you can easily transfer measurements to your smartphone or tablet. But the cost is quite a bit higher than that of a traditional measuring tape. So, you'll want to select a device carefully by considering three factors: (1) the price you're willing to spend, (2) the software compatibility you need, and (3) the specific features you want.
Factor #1: The Price You're Willing to Spend
Is price often a deciding factor when you're shopping for tools and equipment? We get it. Sometimes your cash flow is too tight to accommodate an expensive gadget. On the other hand, you may feel comfortable spending more if you know you can get a higher-quality product with more bells and whistles. Either way, we're here to help. Below, we list some Bluetooth laser measure devices that fall into three different price ranges. (Prices shown are approximate; actual prices may vary among retailers).
Entry-level: Under $200
Devices that typically fall into this most-affordable range include:
Bosch GLM 165-27 C Professional ($60)
Bosch GLM 50 CX 113 ($113)
Bosch PLR 50 C ($119)
Stabila LD250 BT ($140)
Leica Disto D110 ($165)
Leica Disto D2 ($165)
Bosch GLM 50-27 C Professional ($169)
Bosch GLM 165-27 CG Professional ($168)


Medium-range: $250-$450
Devices in this category include:
Leica Disto X3 ($268)
Leica Disto X4 ($329)
Bosch GLM 120 C / GLM 400 CL ($330)
Leica Disto D510 ($429)


High-end: $550-$750
These premium devices include:
Stabila LD520 ($573)
Leica Disto D810 ($739)
These options obviously cover a wide range of price points, which means you're sure to find one that fits your budget. But before you select one to purchase, you'll want to make sure it's compatible with specific software that you use. So, let's move on to that topic…
Factor #2: The Software Compatibility You Need
Bluetooth laser distance measurers are typically compatible with a wide range of software applications. Those include mobile apps and desktop software.
Mobile Apps
Certain apps allow users to connect to their measuring device via Bluetooth, to automatically capture and use measurements. For example, magicplan is a Bluetooth laser measure app that works seamlessly with several measuring devices, to enable fast, accurate sketching of interior floor plans. These plans are useful for remodeling and restoration projects, property value assessments, and other professional purposes.
Desktop Software
Are you looking for compatibility with a specific type of software, such as AutoCAD, Revit or VectorWorks? Then you'll want to select a measuring device that supports that type of functionality.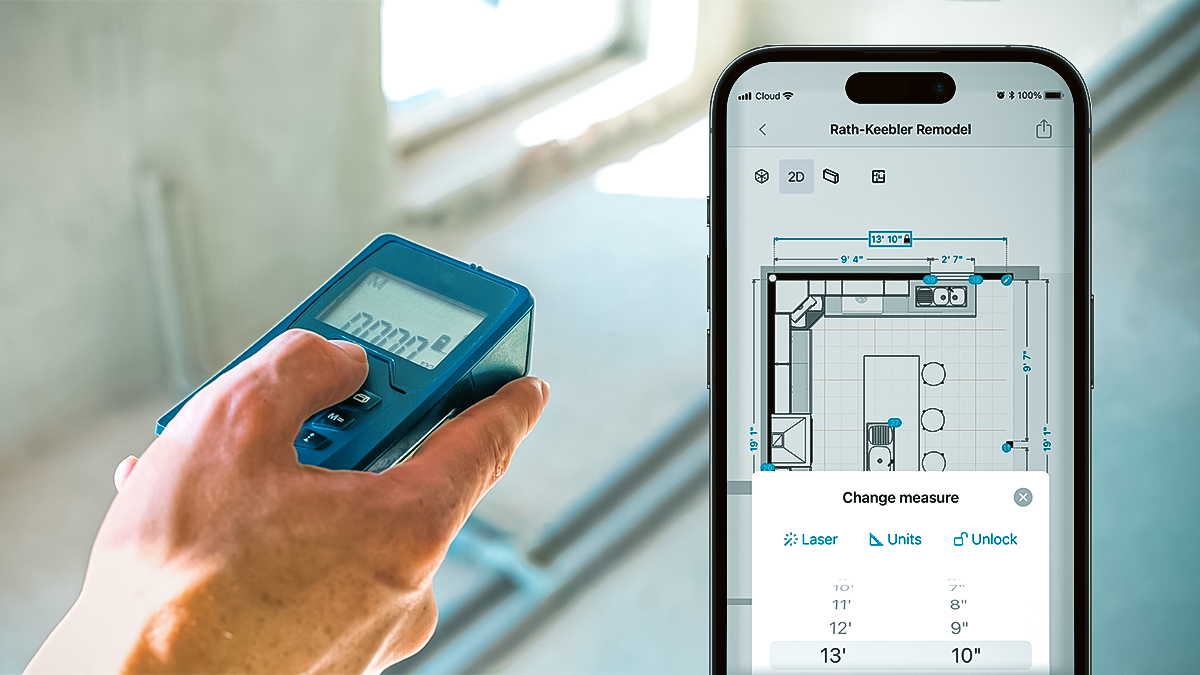 Now let's jump into the final factor you should consider…
Factor #3: The Specific Features You Want
To help narrow down your decision about which measuring device to choose, think about a few key features that will be helpful for the type of work you do. We list several examples below.
Measuring Range
This is the maximum distance that the device can measure accurately. Are you only going to measure small rooms? Or will you be dealing with large interior spaces? You'll want to select a device with a range that is suitable for your needs.
Accuracy
The accuracy of the device is another important consideration. The higher the accuracy, the more precise the measurements will be. But keep in mind that higher accuracy is often due to a stronger laser, which may increase the overall cost.
Battery-Life Indicator
A battery-life indicator is handy if you are going to use your measuring device frequently. This type of indicator is usually a visual symbol that is displayed on the screen. However, a sound alert may also give you a warning when the battery life is getting low.
Automatic Shutoff
If you hate the idea of replacing batteries often, look for a device that shuts down automatically when not in use. This will prolong battery life.
Size and Weight
The size and weight of the device will impact how comfortable it is to hold and use for extended periods of time. Some devices are bigger and heavier than others.
A Decent Electronic Display
The display should be clear and easy to read. Also, if you often work in low-light conditions, you'll definitely want a backlit screen.
Ease of Use
A device with easy-to-navigate menus and intuitive controls will help you save time and prevent frustration. Some models even feature a rotating display, making readings easier to view from any position.
Response Time
If you are going to be taking a lot of measurements during every job, you'll probably want a device with a faster response time (i.e., a fraction of a second).
Quiet Operation
If you think a noisy device will bother you, or annoy people who work around you, find one that comes with a mute function.
Durability
Do you prefer a device that is built to last? Make sure your selection has an ultra-rugged casing and solid construction that will survive occasional dropping.
Holster
If you want to carry your device easily when you're on the go, choose one that comes with a holster.
Warranty
Some devices come with a standard one-year warranty, while others have a warranty that lasts two or three years.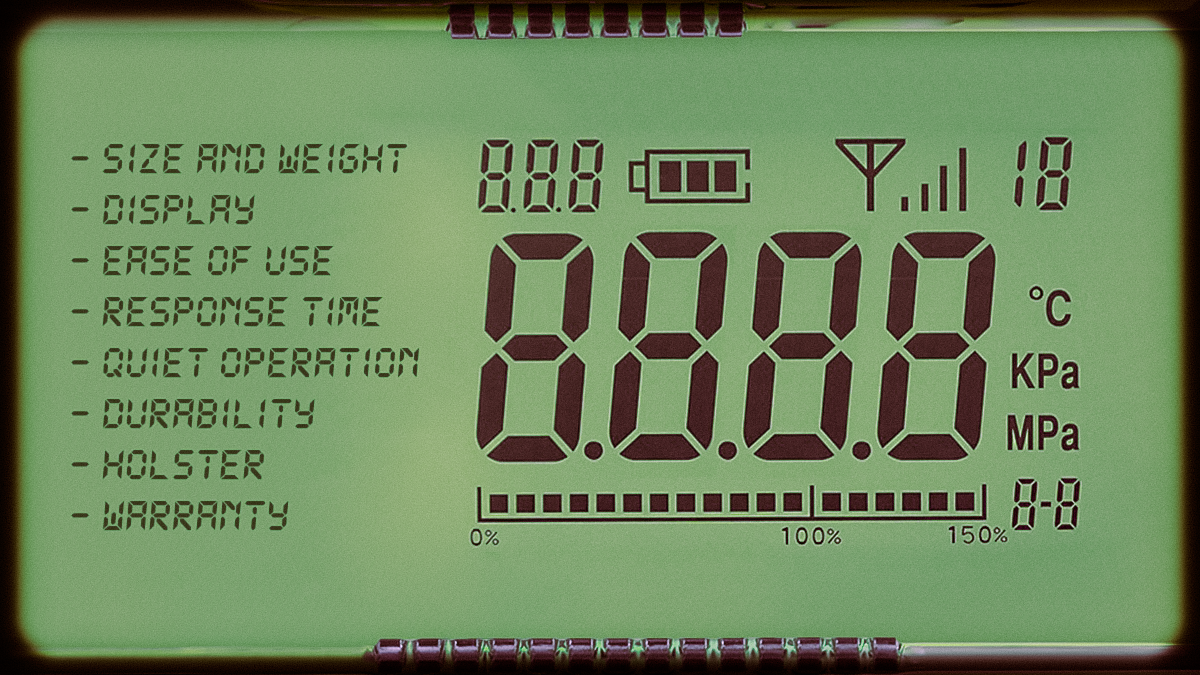 In Summary
When comparing Bluetooth laser distance measurers, it's important to consider these three key factors: the price you're willing to spend, the software compatibility you need, and the features you want. By taking all of these factors into consideration, you can make an informed decision and choose the right device that suits your preferences and budget.
View our recommendations for the 3 best Bluetooth laser measuring tools under $200.
See the full list of Bluetooth laser measure devices supported by magicplan.