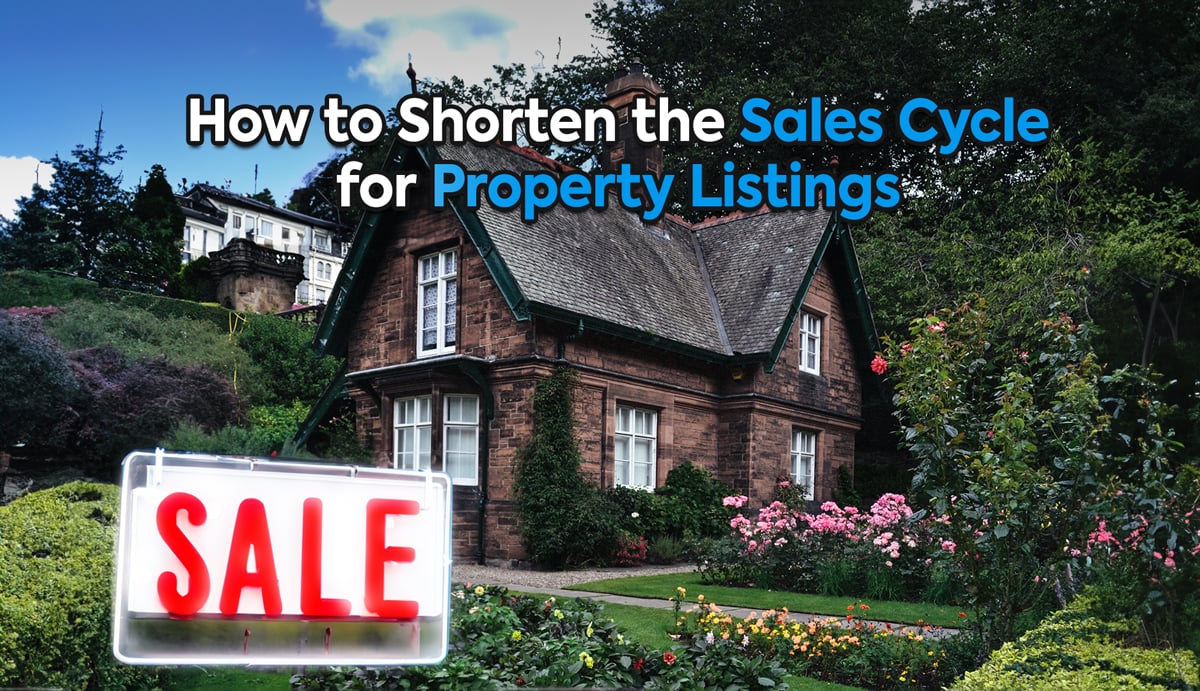 In the competitive world of real estate, time is of the essence. Every realtor strives to minimize the sales cycle for property listings, to achieve faster transactions and satisfied clients. While traditional listing methods have their merits, incorporating floor plans into your realty listings can be a game-changer. A floor plan provides a comprehensive visual representation of a property for potential buyers, allowing them to envision their future home. In this article, we will explore how floor plans are gaining traction in the realty industry, the reasons why you should include them in your listings, the best way to create floor plans, and how to enhance your floor plans with photos to create shareable marketing documents.
Floor Plans Are Gaining Traction in the Realty Industry
In today's digital age, homebuyers are increasingly relying on online platforms to search for properties. Potential buyers want to get a feel for the layout and flow of a house or condo before scheduling a visit. Floor plans offer a solution to this demand by providing clear, concise, and easily digestible visual representations of available properties. By including floor plans in your realty listings, you not only cater to the needs of tech-savvy buyers but also gain a competitive advantage over other realtors who rely solely on photographs and text descriptions.
Think of floor plan usage as a way to elevate the buying experience, in order to boost your success and better serve your clients.
Reasons Why You Should Include Floor Plans in Property Listings:
Give clients what they want:

According to the

Zillow 2022 Consumer Housing Trends Report

,

76% of sellers said that including a floor plan in their home listing was a highly important listing characteristic.

Improve buyer engagement:

A floor plan enables potential buyers to mentally visualize the flow between rooms in a home, and understand the property's spatial relationships. This enhanced engagement leads to increased interest and more qualified inquiries.

Filter out non-serious buyers:

By providing detailed floor plans upfront, you reduce the number of unnecessary property visits from individuals who are not genuinely interested. This results in a more streamlined sales process and saves valuable time for both you and your clients. (In other words, using floor plans is an effective realtor time management trick!)

Build transparency and trust:

Including floor plans demonstrates your commitment to transparency and builds trust with potential buyers. They appreciate the comprehensive information and perceive you as a professional who goes the extra mile to assist them in making informed decisions.

Maximize marketing efforts:

Floor plan sketches add an extra dimension to your marketing materials. You can leverage sketches across various platforms, including your website and social media channels (in addition to online listings), to attract a wider audience and generate more interest in your properties.

Reduce unnecessary showings:

With comprehensive floor plans, potential buyers can virtually tour properties without physically visiting those sites. This saves time for both you and the buyers, as it allows them to eliminate properties that don't meet their needs, thereby reducing the number of unnecessary showings.
The Best Way to Create Floor Plans
In order to create professional and accurate floor plans, it's essential to leverage digital technology. One of the best digital tools available is a floor plan app.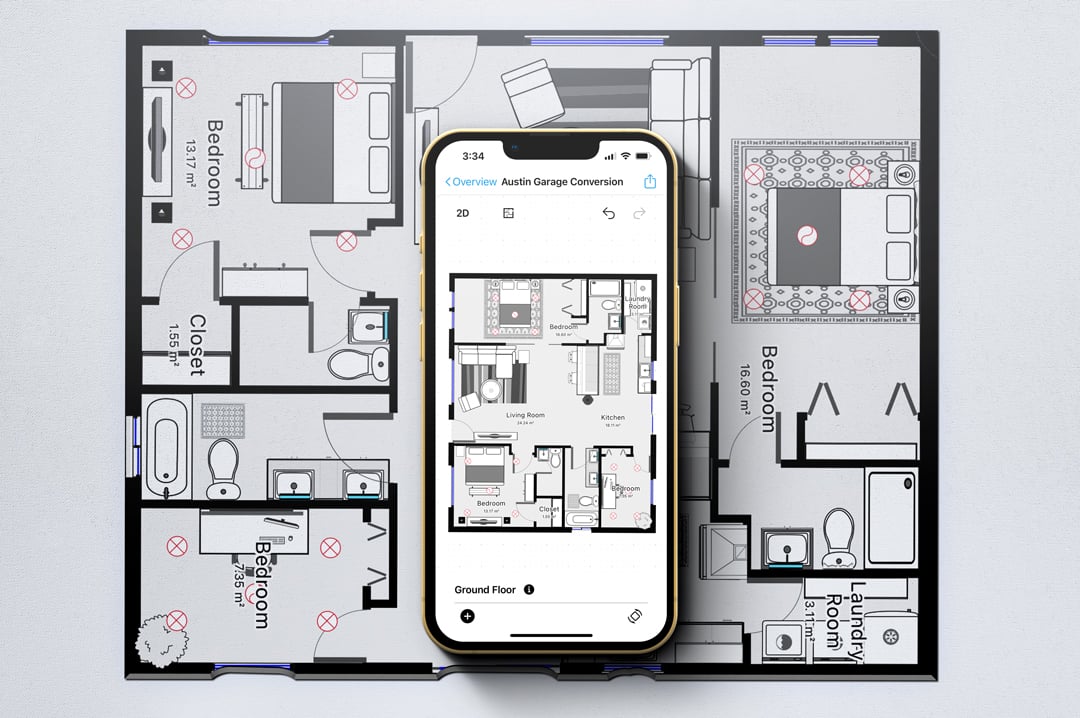 How to Select a Floor Plan App

Be Sure to Look for One That:
works with your platform of choice (Android or iOS)

has an easy-to-use interface

features augmented reality and artificial intelligence technology for automatic detection and calculation of room measurements

will scan a room, using input from your mobile device's camera and gyroscope sensors, to form a floor plan within minutes

comes with an optional cloud service for storing, securing and accessing plans


How to Use a Floor Plan App to Sketch a Home
This type of app can be loaded on any modern mobile device, and uses smart technology to quickly read and map a room's dimensions. That means it will automatically measure and sketch any room accurately and quickly, with superb results – and without the need for remeasuring. A high-quality app will also provide resourceful tools – extra features to help you enhance each room sketch with attributes, annotations, and even furniture symbols to show what the room can look like when furnished. Then you can stitch together your room sketches right in the app to create a complete floor plan of the property. Once you're happy with your floor plan, simply export it as a PNG file for use in your property listing.


Both 2D and 3D Diagrams are Beneficial
Select a floor plan app that lets you render a sketch in both 2D and 3D aspects. The different perspectives will help attract potential buyers by providing a clear overview of the layout and flow of the property.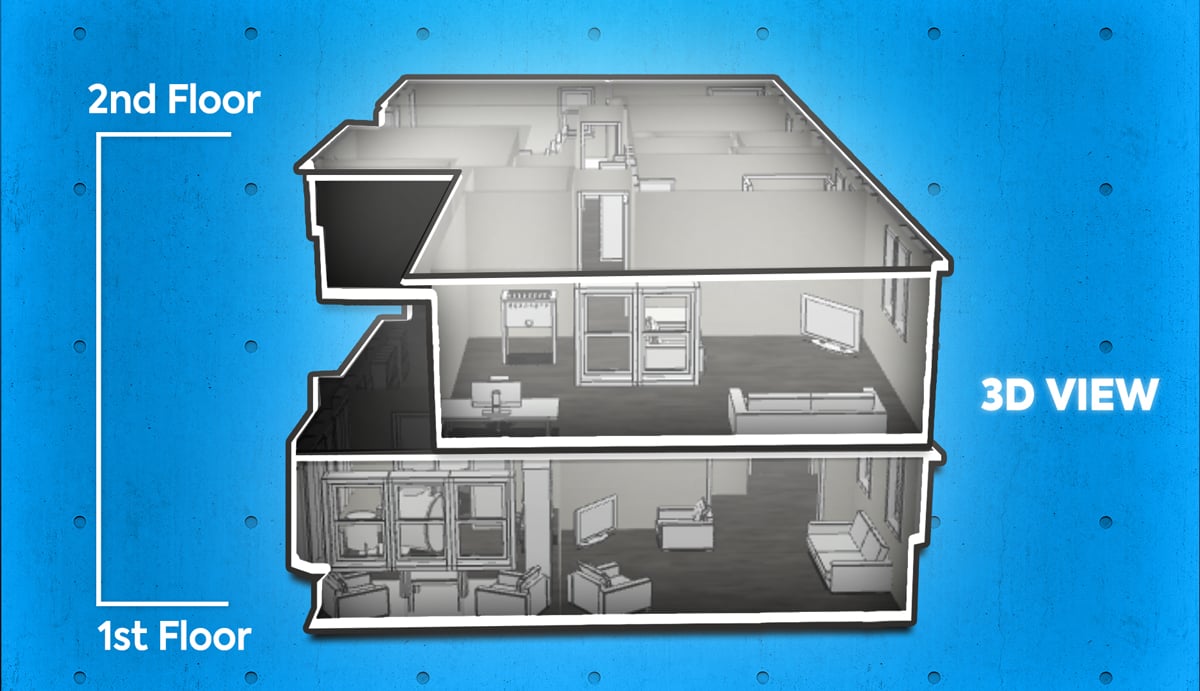 Add Property Photos Easily to Create a Marketing Document
With the right app, you'll be able to combine any floor plan with high-quality photos to create a single marketing document. Then you can easily export that document, and either share it digitally or print it for use as an open-house handout for prospective buyers. (Just be sure to use well-lit, professionally shot photographs that focus on showcasing each room's unique features and character.)
Realty-Tip Wrap-Up
Floor plans are indispensable tools in the real estate industry, for they revolutionize the way properties are presented to potential buyers. By incorporating floor plans into your listings, you can help ensure speedier sales cycles for faster revenue gain. And with the help of a user-friendly floor plan app, you will be able to create professional floor plans quickly and easily!
READ MORE:
Enhancing a Floor Plan with Features, Annotations, Objects and Photos