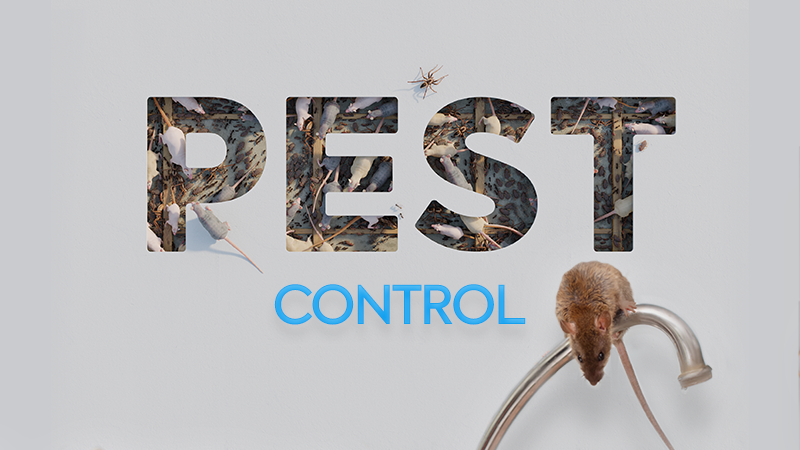 If you work in pest-control sales, you know how it is: Closing a deal with a new prospect relies heavily on effective communication. If you are able to communicate well, you have a much better chance of winning their confidence and clinching a work contract.

What you may not know is this: One secret to communicating well is to use a digital project-visualization app during each initial appointment. This does away with paper processes to create a smoother, more streamlined sales-call experience. So, it helps you communicate in a faster, easier and superior manner.

So, what exactly can you do with this type of digital app? Let's look at three key ways you can put it to use to improve communication during every sales call.

Digital Strategy #1: Visualize Your Inspection with a Professional Sketch
Telling a new prospect what your business can do is one thing. But showing what you can do is far better. That's because most first-time customers need help understanding proper pest-control methods. But rough, hand-drawn sketches with rushed handwriting are not very effective for communicating.
A good project-visualization app will create a much better looking representation, and will help you convey your scope of work clearly. Essentially, it's a way of nudging the prospect closer to saying "yes" to your sales pitch.
Here's how you'll use your app to create a sketch:
Walk around to scan each room with your mobile device and let the app capture the width, length and height of the space via your device's camera. The app will use augmented-reality and artificial-intelligence technology to automatically create a two-dimensional sketch based on those measurements captured during the scan.

Add windows, doors and objects to your room sketches in a manner of minutes, for contextual documentation.

Easily assemble all room sketches into a complete floor plan, if needed.

Then insert notations to identify pest-related issues, and to visualize placement of bait stations and other treatments that will be carried out by a technician.

Digital Strategy #2: Quickly Turn Your Sketch Into a Work Proposal
Now you're going to use your digital app again. But this time you're going to apply the app's built-in reporting function. This will allow you to quickly create a branded proposal document – complete with photos – based on the sketch you just created.
Here's how:
Take in-app photos of any issues you detected during your inspection.

Use your digital app to quickly attach those photos to your floor-plan sketch.

Add brief but descriptive captions to those photos for clarification.

Insert a general overview of the work that you are proposing.
Now you have a professional-looking proposal document – one that you can easily present on your mobile device. What an awesome visual aid! You can discuss the document with your customer to demonstrate your professionalism, increase engagement, and help the customer understand what to expect.
Bonus Benefit: A field technician can use your proposal document as a guide, to know exactly what needs to be done during the first service visit. And if your project-visualization app has a "commenting mode," you can share comments back and forth with the technician to clarify points or answer questions prior to that initial service appointment.
READ MORE: Commenting on Projects in magicplan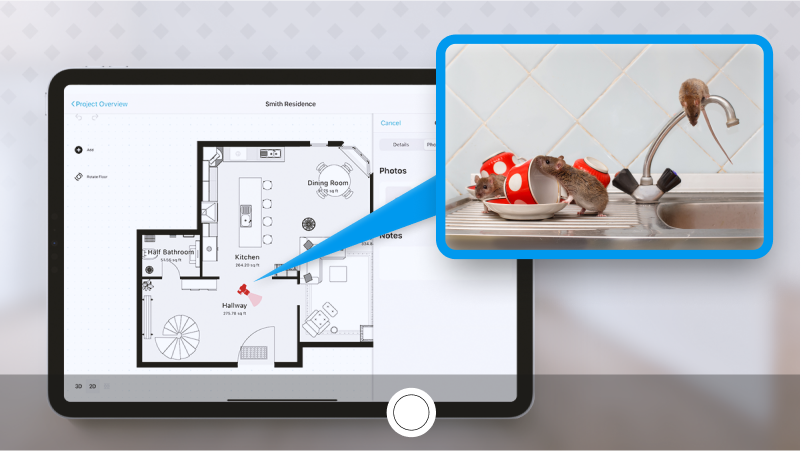 Digital Strategy #3: Provide Transparent Pricing Quickly
Sketching – Done.
Proposal document – Done.
Now there's just one more step to complete.

Present an Estimate in Real Time to Clinch the Deal.
A good project-visualization app will allow you to use your own custom price list to create an accurate pest-control estimate. (And remember to apply any current pest control deals as well.)
Once that's done, then you can share your estimate immediately, along with your work proposal. This gives you an opportunity to talk about pricing right away, so you can justify your costs or tweak the estimate if the homeowner has any particular preferences or budgetary concerns.
Having an upfront discussion like this can help you close the deal that same day, instead of closing at a later date or (Ack!) losing the prospect to a competitor.
Of course, closing right away is always the main objective. A done deal means more revenue on the books, and it relieves you to move on to another sales appointment. Plus, you'll feel great about achieving yet another win!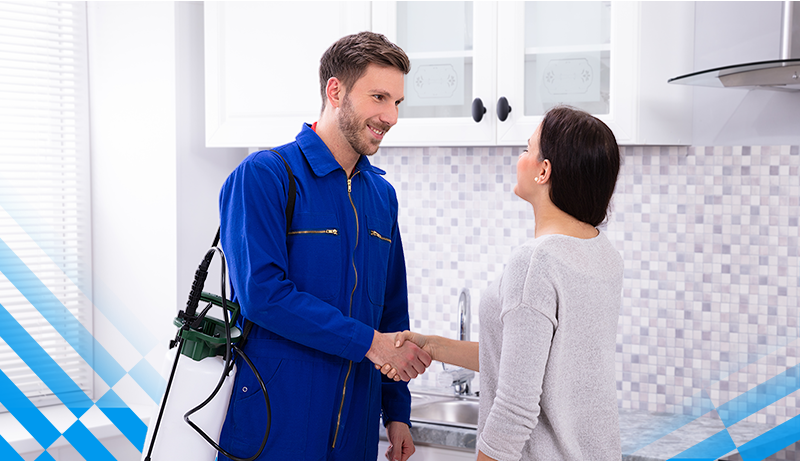 What to Look for in a Pest-Control Project-Visualization App
Here is a handy checklist:
Availability for both Android and iOS platforms
Augmented-reality and artificial-intelligence technology for automatic detection and calculation of room dimensions
Fast, easy rendering of 2D floor plan sketches
Easy assembly of room sketches when you need to create a complete floor plan
The ability to add notes or pictures to any plan
The ability to add structural elements and in-room objects for more detailed results
Easy exporting and sharing of documents
An optional cloud service for storing, securing and accessing sketches, work proposals and estimates
The Bottom Line
Are you in charge of selling pest control services? Wondering how to get more pest control customers? No matter what kinds of sales calls you manage – residential or commercial – effective communication is key. And your business is sure to benefit from using a digital project-visualization app like magicplan. This type of software allows you to streamline three important aspects of new-customer visits, from visualizing jobs to generating proposals to providing estimates on the spot. That means you will be better equipped to win a greater number of projects!
---


Check Out This Other Helpful Article:

Marketing Pest Control to Homeowners: 12 Marketing Tips for Your Residential Contractor Business