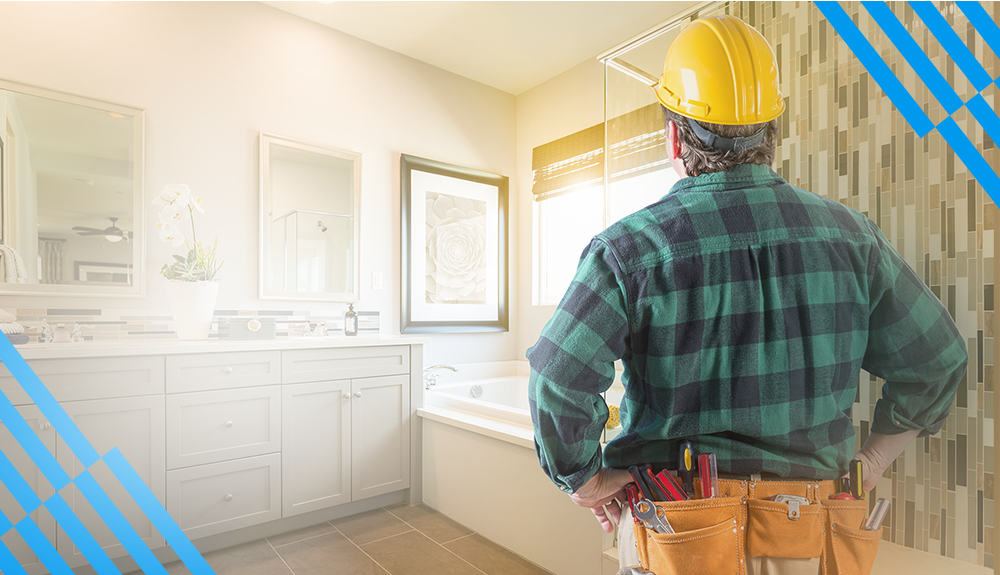 Have you thought about branching out into remodeling? That's not surprising. Residential remodeling can be a natural extension of a restoration business, because both domains require design and construction expertise. In fact, many companies around the country specialize in offering these two trades jointly under one business entity. If you're hooked on the idea of doing the same with your company, check out the helpful information and tips below.
Branching Out into Remodeling Has Pros and Cons

Pros:
Strong demand

New opportunities for business/income growth

Ability to pick and choose the customers you work with

Independence (no dealing with insurance companies/claims as you do on the restoration side)

Minimal startup costs required (unless you decide to open a showroom… which we touch on below)

Diversified revenue streams, which allow you to add strength and security to your company, and make better use of your resources
Cons:
Big-time commitment upfront to handle planning/preparation/launching

A need to boost the interest and buy-in of your existing workforce

Potential difficulty hiring additional employees during the current workforce climate

Possibly more stress on you as you transition to managing two separate lines of business
Spring is the Best Time of Year to Dive into Remodeling
Consider timing your launch when demand for remodeling services surges. Typically, that's during the springtime, when homeowners prioritize home improvement projects.



Kitchen and Bathroom Remodels Are Always in Demand
Homeowners often look to renovating kitchens and bathrooms when they want to upgrade and add value to their homes. Yet, most are unable to tackle these major projects themselves. So, you may want to consider specializing in kitchen and/or bathroom remodels.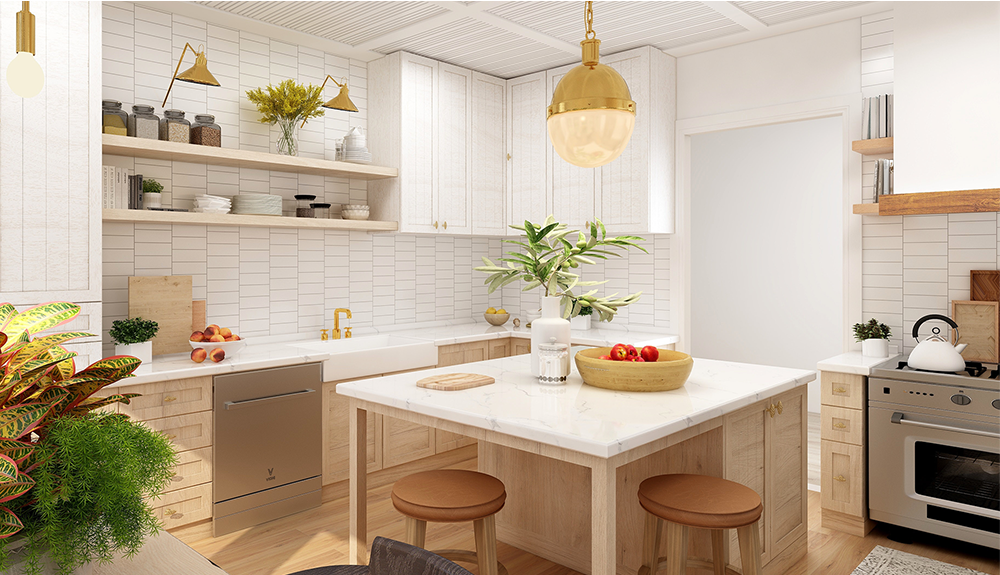 How to Start a Home Remodel Business: 15 Tips for Success
1.
Develop a Business Plan
If you're wondering "what do I need to start a remodeling business," you should begin with a written plan. Every business – even a side business – must be built on a foundation of solid planning. So, be sure to develop a business-plan document that will serve as a blueprint for going forward. If you need assistance with this process, you can enlist the help of a SCORE business mentor for FREE. (SCORE stands for Service Corps of Retired Executives.)
2. Revise Your Company Name to Reflect the Change
Example: If your current name is "X Restoration," you could change it to "X Restoration & Remodeling.
3. Update Everything That Features Your Company Name
All of these touchpoints can leave an imprint on homeowners, so you'll want to make sure your new name is evident:
4. Examine Financial and Legal Impacts of Making a Name Change
Figure out how you should update business bank accounts, credit cards and tax documents. Also, investigate how to secure appropriate licenses and insurance coverage, now that you are expanding into a new service area.
5. Decide If You Need to Increase Your Workforce
If so, you will need to identify specific roles that need to be filled – and then begin recruiting to find qualified job candidates.
6. Define Your Target Market
How large is the geographic area you want to reach with your new remodeling services? Do you want to perform all types of home remodels, or do you prefer to specialize in certain areas? Are you going to accept projects of all sizes, or only concentrate on higher-end, luxury-home remodels? These are the types of questions you will need to address.
7. Consider Creating a Showroom
Many homeowners want help reviewing and selecting materials for remodeling projects. That's especially true for kitchen and bath remodels, which require a variety of different, high-end products. Setting up a dedicated showroom will provide a proper space for you to meet with your clientele and simplify product selection. Plus, you can outfit it with examples of the brands and products you prefer to install. These can include cabinets, countertops, doors, windows, faucets, millwork, etc. Of course, setting up and staffing a showroom can be a big investment. So, you'll want to evaluate all aspects carefully.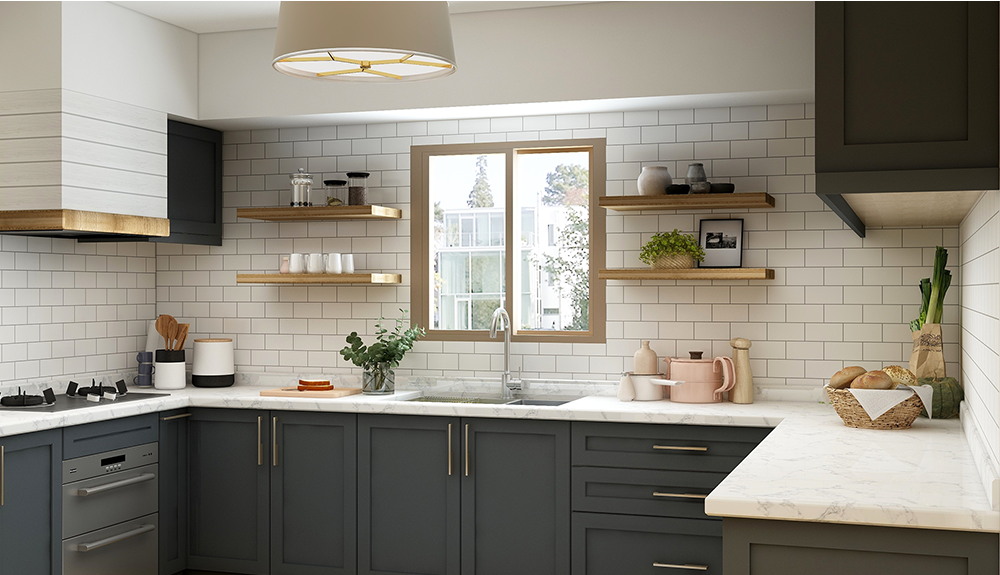 8. Decide How You Will Price Your Remodeling Services
Tap into what you already know about pricing construction-related restoration services. But also research and develop pricing for remodeling-specific tasks.
9. Establish Relationships with New Suppliers


As a remodeling contractor, you may need to work with some material suppliers that you have not used before.

You'll want to establish a relationship with each supplier and try to negotiate affordable prices.
10. Set Up Your Business Accounting to Handle Both Restoration and Remodeling Projects
Keeping accurate and detailed accounts will help you manage cash flow and simplify annual tax filing.
11. Join a Trade Association
By joining an association specific to the remodeling industry, you can access a wide array of resources. Here are the two most prominent ones:
National Association of the Remodeling Industry (NARI) – NARI members enjoy a range of benefits, including access to relevant education programs, certification, accreditation, savings and rebate programs, project payment options, networking events, and much more.
NAHB Remodelers – This subgroup of the National Association of Home Builders represents nearly 50,000 remodeling professionals. Members enjoy a wide variety of benefits and resources, including professional development, education and networking opportunities.
You also can look into joining a state- or local-level association.
12. Determine the Best Way to Measure and Plan Each New Project
The fastest, easiest approach involves using a high-quality floor plan app on your mobile phone or tablet. This method offers multiple advantages:
It will be simple and intuitive to use.

It will require very little practice to get up to speed.

It will cost less and have more flexible pricing than most remodeling-specific software on the market.
That's why a floor plan app is great to try if you just want to "test the waters" with remodeling, without compromising your core restoration services.
But know that a good floor plan app will also let you do a lot more:
add photos, objects and annotations to your floor plans to support project planning and estimating

create PDF report documents based on your floor plans, and share those reports with customers, employees and subcontractors

send and receive comments about each report, to gather the input of others
Read more: 10 Reasons Why You Should Be Creating Digital Sketches On-site
13. Focus on Providing High-Quality Results
Determine how you will prioritize and manage quality control to always achieve customer satisfaction.
This will help ensure that your remodeling services are effective.
14. Market Your New Services
Once you have everything lined up, it's time to begin marketing. Plan on using a combination of different strategies – which is especially important for your spring marketing efforts. For example, you might build a spring campaign around the following tactics:
Update your website to include remodeling photos and verbiage

Link your marketing to specific events on the calendar – e.g., the beginning of spring; the tax refund season, when homeowners have more cash to spend; and Mother's Day (because every mom deserves a beautiful new kitchen or bathroom)

Brainstorm other spring advertising ideas that could work in your local area

Create and run print ads, radio commercials or online ads that target homeowners

Post remodeling information on your social media accounts

Participate in spring home shows

Sponsor local youth baseball and soccer teams

Link your social-media posts to blog articles about various remodeling topics to build credibility and showcase your expertise
Overall, remember that consistency and frequency are essential for successful marketing.
15. Give It Your Best Shot
Make your first few remodeling projects count, to gain experience, collect positive testimonials, and create a photo gallery of completed projects.
Wrap-Up
We hope the tips above help you reach your dream of running a dual restoration/remodeling business. And we wish you great success with this exciting new endeavor!
LEARN MORE ABOUT HOW MAGICPLAN APP CAN HELP WITH YOUR NEW REMODEL SERVICES. CREATE ACCURATE 2D & 3D SKETCHES, REPORTS AND ESTIMATES FAST AND EASY ON YOUR PHONE.


---

Or read about
7 Reasons to Visualize a New Project on Your Mobile Device
12 Marketing Tips for Your Residential Contractor Business