A brand identity is the way a contractor company is represented verbally and visually. Verbal expressions encompass any written or spoken content, as well as overall tone of voice. Visual expressions generally include a unique logo, a defined color scheme, and graphics and photos that meet specific style guidelines. Having both types of expressions reflect the purpose, uniqueness and values that your business wants to represent is crucial for your success - regardless of if you're a general, specialty, renovation, remodel or restoration contractor.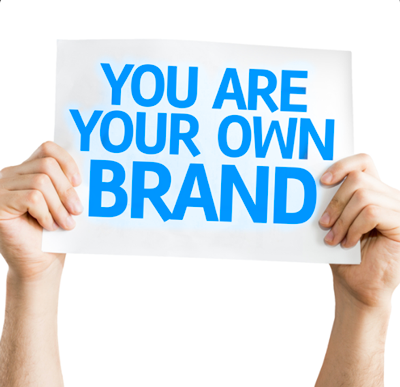 In this article, we focus on the importance of leveraging a good logo, which is considered the cornerstone of good business branding and marketing. If your contracting company has a professionally designed logo with a unique appearance and a distinctive color palette, then it already has the start of a good visual brand identity. But are you making the most of that identity to build the right reputation and to market your contractor business properly?
Prospective customers are more likely to do business with a contractor brand that they recognize.
Ideally, you want them to instantly recognize your company logo and the high standard of work it represents. Therefore, you should get that logo in front of them as often as possible. The best approach involves integrating both offline and online marketing tactics. This will ensure that you create more impressions for maximum impact. Be sure to get your employees involved in using your logo as well. They are your best brand ambassadors since they interact directly with customers.
You have the power to make your logo work harder.
To help you get more mileage out of your logo, we have provided two lists of branding ideas below: offline marketing strategies and online marketing strategies. You can choose the options from each list that appeal to you the most, and then start formulating your plan of action.

Offline Marketing for Contractors
Don't overlook the value of using printed materials, traditional media and other offline methods to increase awareness of your visual brand identity. These options can be used effectively to engage with your target audience.

Tip: We know how difficult it sometimes gets to get paid on time and in full by homeowners and insurances. Especially if you're an independent or new contractor business that hasn't established a good reputation yet. In that case branded materials help to additionally build your reputation faster and in a more memorable way.
Business Cards – Your cards should be simple, uncluttered and easy to read, with your logo appearing as the only design element.

Stationery – Be sure your logo appears prominently on any stationery items that are shared with customers and prospects. These may include letterhead sheets, envelopes, notepads, sticky notes and invoices.
Customized Documents – Whenever you present a document that was prepared exclusively for a certain customer, make sure it includes your logo. This is another terrific way to convey professionalism, and it doesn't have to be a complicated process.
For example, you can use the magicplan app to create branded estimates, floor plans and field reports with your phone easily and quickly on site.

Brochures and Flyers – Imprinted with your logo, these informational materials can serve as handouts during public events or in-person consultations.
Exhibits – Are you planning on exhibiting at any area business fairs or home shows? Then think about investing in professionally designed banners or pop-up displays that feature your visual brand identity.
Facility Signage – Your contractor branding can extend to outdoor signage around your building, as well as indoor signage in areas where customers are welcomed.
Vehicle Branding – Every vehicle and piece of equipment owned by your company can serve as a mobile marketing billboard. Simply add a decal, sign or wrap design that displays your logo and contact information.
Slide Presentations – If you like the idea of creating presentations with Microsoft PowerPoint, you'll want to make those blend seamlessly with your other marketing materials. Hire a graphic designer to create a presentation template that incorporates your logo along with complimentary graphics. Then you can insert text and photos into that template to produce your own professional-looking presentations.
Print Ads – Newspapers, magazines and special-event programs all provide advertising opportunities. Create a professional image by using your visual brand identity consistently.
Direct Mail – Are you keen on using postcards? Make sure your logo is a dominant component.
Billboards – Outdoor advertising offers a big display area for your contractor brand identity, and can be successful if placed along busy throughfares. Here's a tip to make sure drivers see it: make the message brief. Pair your logo with a simple visual and no more than nine words. That's about all a person's mind can absorb while driving.
Yard Signs – Have you ever used yard signs to promote your business at renovation, remodeling or restoration job sites? This can be an effective way to get the attention of neighboring homeowners and businesses. Search for "contractor yard signs" online to find a reputable source. Then order simple, attractive signs that feature your logo, phone number and website address.
Apparel – When you and your team wear branded apparel on job sites, you project a cohesive, professional image to customers. Add your logo to whatever professional contractor clothing you use the most. Branded jackets, vests, hoodies, polo shirts, t-shirts, caps, toolbelts and face masks are just some of the possibilities to consider.
Branded Swag – Imprinted items provide a great way to connect with customers during face-to-face interactions. Visit a local print shop or look online to explore the vast array of promotional products that can be customized with your logo. Choose items that customers will really use and appreciate: perhaps pens, mugs, magnets, chip clips or pocket screwdrivers.

Read more: 7 Reasons to Visualize Residential Sites as a Contractor
Online Marketing for Contractors
Promoting your business online is an effective way to create brand awareness. Many of your potential clients will turn to researching online when they seek the types of contractor services your company provides. Therefore, it pays to have a solid online presence that makes good use of your company logo.


Your Website – The basic requirement for establishing your online presence is a website that is professionally designed, easy to navigate, mobile friendly and full of helpful content. Ideally, your logo should appear in a header at the top of every page. Be sure to use it in any videos that appear on your website as well.
Email Campaigns – Are you sending emails or e-newsletters to past, present and prospective customers? Use your logo in a consistent manner to create a familiar pattern – one that readers instantly recognize.
Banner Ads and Display Ads – If you are allotting a part of your marketing budget for targeted, online advertising, don't forget to use your logo consistently there as well. View each ad as an opportunity to make yet another good impression.

Chamber of Commerce Website – If your local Chamber allows member businesses to use logos on its website, take advantage of this to boost your brand identity visibility.
Social Media – This can be very effective for branding a residential construction company. Include your logo at the top of your business profile page on Facebook and Instagram. Then create new posts frequently so your business appears in people's social-media feeds. If you also invest in social-media ads to direct people to your website, make sure your logo is easy to spot.


Review Sites – Add your logo to your company's Yelp, Manta and Google listings. Check those listings regularly to monitor reviews. Then respond to reviews publicly and in a polite manner to maintain a positive brand image.
Start Putting Some of These Construction Marketing Ideas Into Action
Building a strong, recognizable brand identity involves expressing your it both verbally and visually. One of the best ways to start doing that is by leveraging your company logo through offline and online marketing efforts. While it takes some work, the results are definitely worth it. Communicating your logo in multiple ways helps position your company as a notable, credible, stable contractor business – and that's the kind of positive reputation that can help you generate higher revenue.


See how magicplan app lets you customize documents with your logo
Or continue to read how specialized construction apps can help with your residential job significantly.