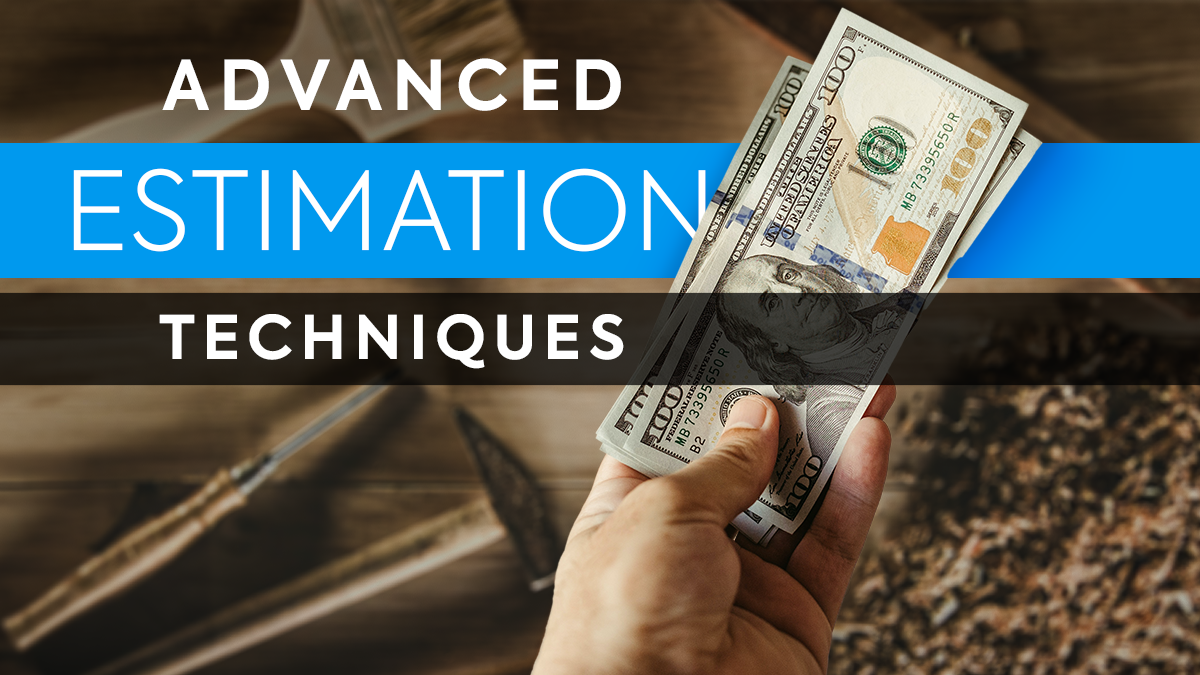 Creating estimates is a crucial aspect of any restoration business. Yet estimating often can be a complex and time-consuming task. Fortunately, modern technology – in the form of a floor plan app – can help you streamline the entire process.
1. Collect Accurate Measurements and Produce Digital Sketches
One of the most time-consuming aspects of creating a restoration estimate is measuring affected areas accurately. Traditional methods involving tape measures and paper sketches are slow, tedious and prone to errors. But a high-quality floor plan app, such as magicplan, can help you achieve faster, better results. It does that by capturing exact measurements automatically and enabling you to create precise and impressive digital sketches.
Each sketch will provide a visual representation of a specific work area, ensuring that all stakeholders have a clear understanding of the scope of work. Moreover, you can update a sketch easily as work progresses, to ensure that your estimate remains accurate throughout the restoration process.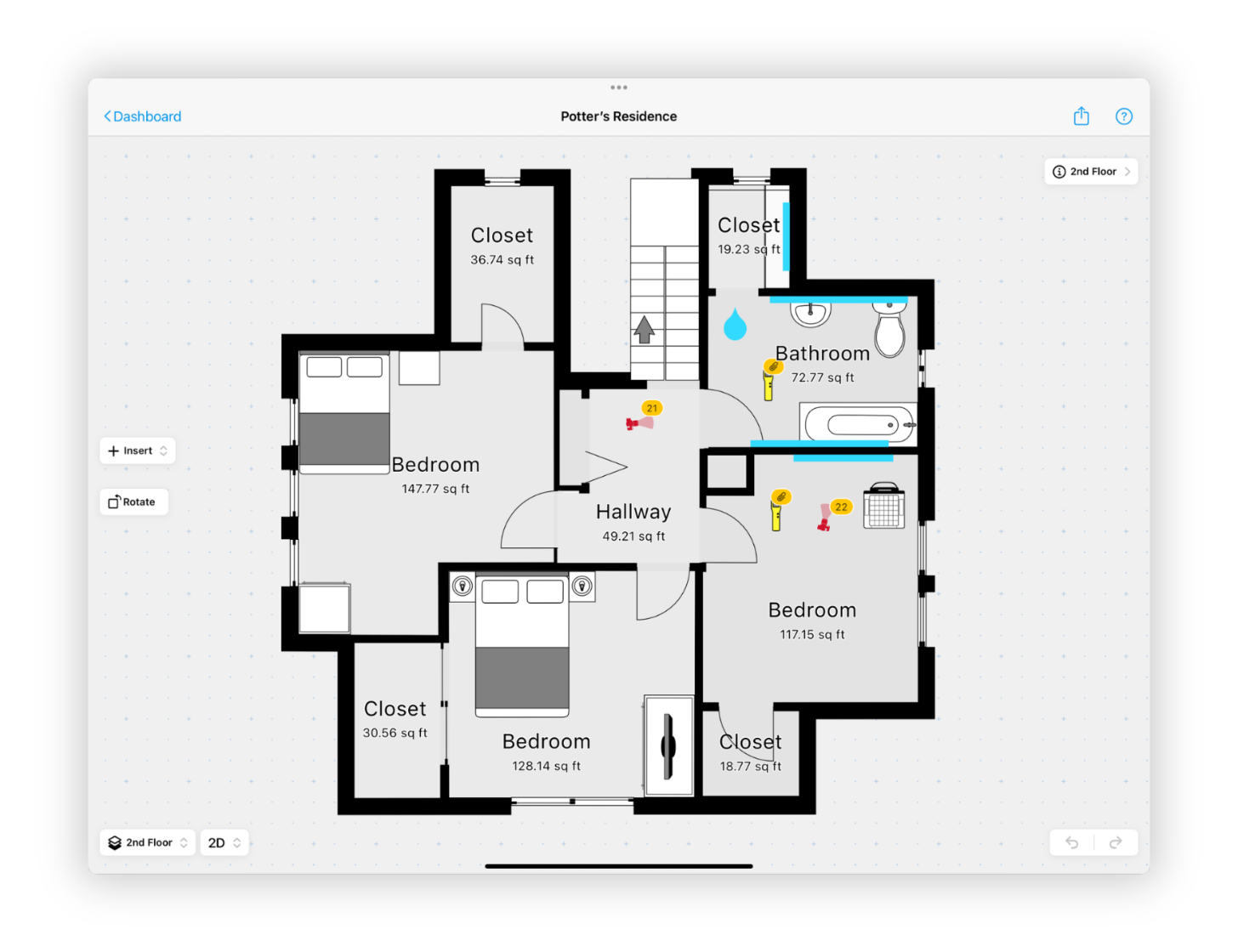 2.
Send Your Floor Plans Instantly to Claims Estimating Software
Are you looking for a way to make your floor plan sketches compatible with other estimating tools, such as Xactimate® software or CoreLogic software? No problem. A good floor plan app will have the proper functionality to allow you to send sketches directly within seconds.
And that gives you an advantage. When you use a floor plan app that integrates with Xactimate® or CoreLogic, you will be able to optimize documentation and fast-track your estimating process.


3.
Create and Edit Custom Price Lists
When you are not working with insurance carriers, using prepared price lists is another effective way to simplify your estimating process. This technique ensures that all of the pricing information you need is accessible at any time with your personalized margins.
If your floor plan app has a 'Price List Manager' option, you'll be able to create custom price lists that are tailored to your needs. This feature also lets you edit and update pricing information easily, right on your mobile device, to ensure that your estimates remain accurate and in-line with market changes.
4.
Calculate Materials and Labor without a Calculator
Calculating material and labor costs manually is another step that can be time-consuming and prone to errors. Plus, that's difficult, if not impossible, to do on-site. So, ditch that manual method and use a digital approach instead!
A good floor plan app will estimate materials and costs based on your captured floor plan data and a built-in or custom price list. This simplifies estimating significantly, to help you save time. It also minimizes the risk of miscalculations, ensuring that your estimates are both efficient and precise. Plus, automatic calculations make it possible to complete and present your estimates right away.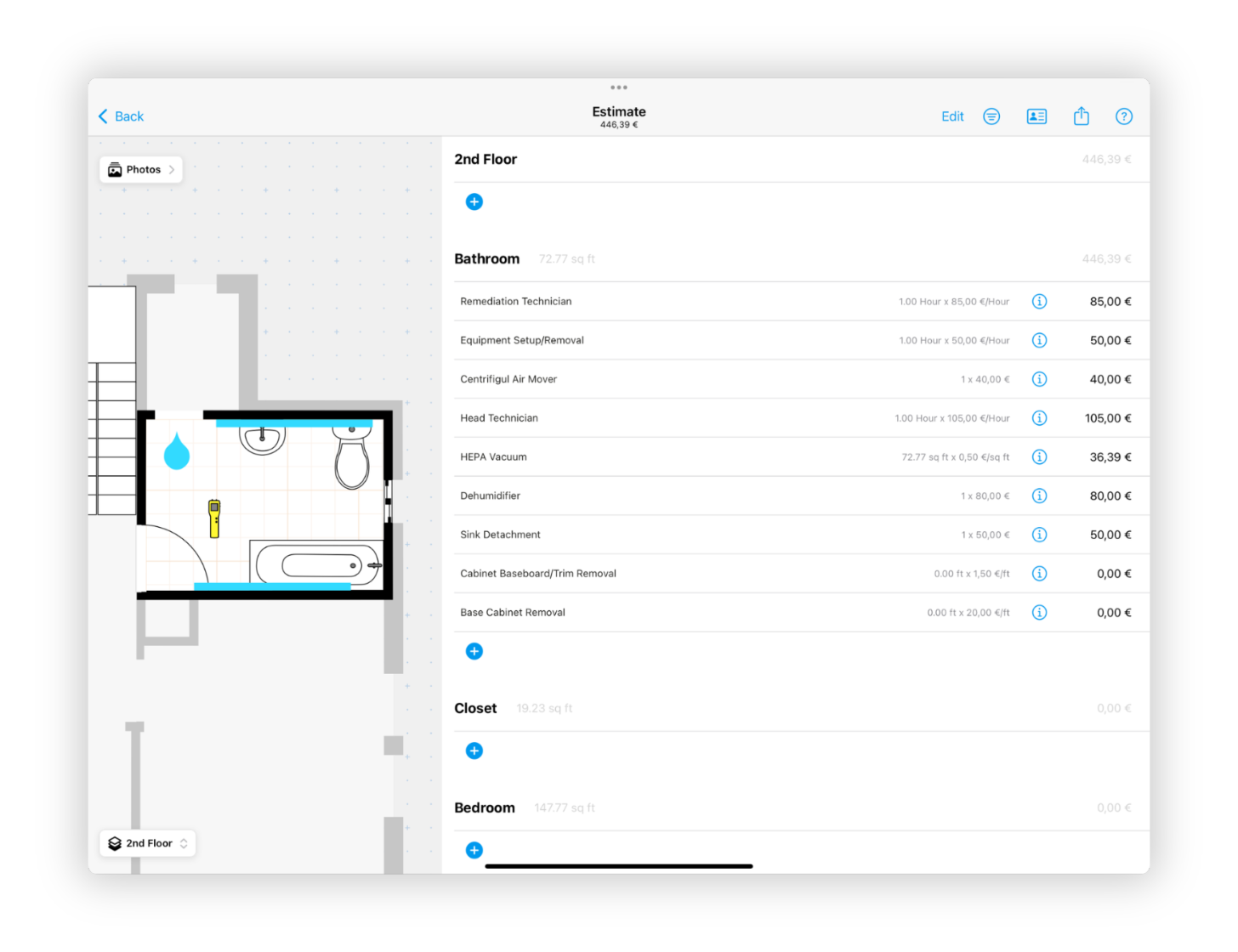 5. Collaborate with Others Remotely While Estimating
Restoration project estimating often involves gathering input from multiple team members. A floor plan app allows for fast, seamless collaboration by enabling multiple users to work on the same estimate simultaneously – even if they are dispersed in different locations.
This real-time collaboration ensures that everyone involved has access to the most up-to-date information and can contribute to the estimate creation process. It also allows for instant communication, so individuals can comment on any questions or concerns immediately to make sure the estimating process remains on track.
6.
Export Your Estimates for Fast, Easy Sharing
Once you have created a detailed and accurate estimate, you will need to share it with your customer and their insurance company. A user-friendly floor plan app will simplify this step by offering easy export options.
Ideally, it will allow you to export your estimates in various formats that are convenient to share via email or other communication channels. This not only helps you save time, but also enhances your professionalism during interactions with others.
DOWNLOAD FREE ESTIMATE TEMPLATE: Restoration & Mitigation Job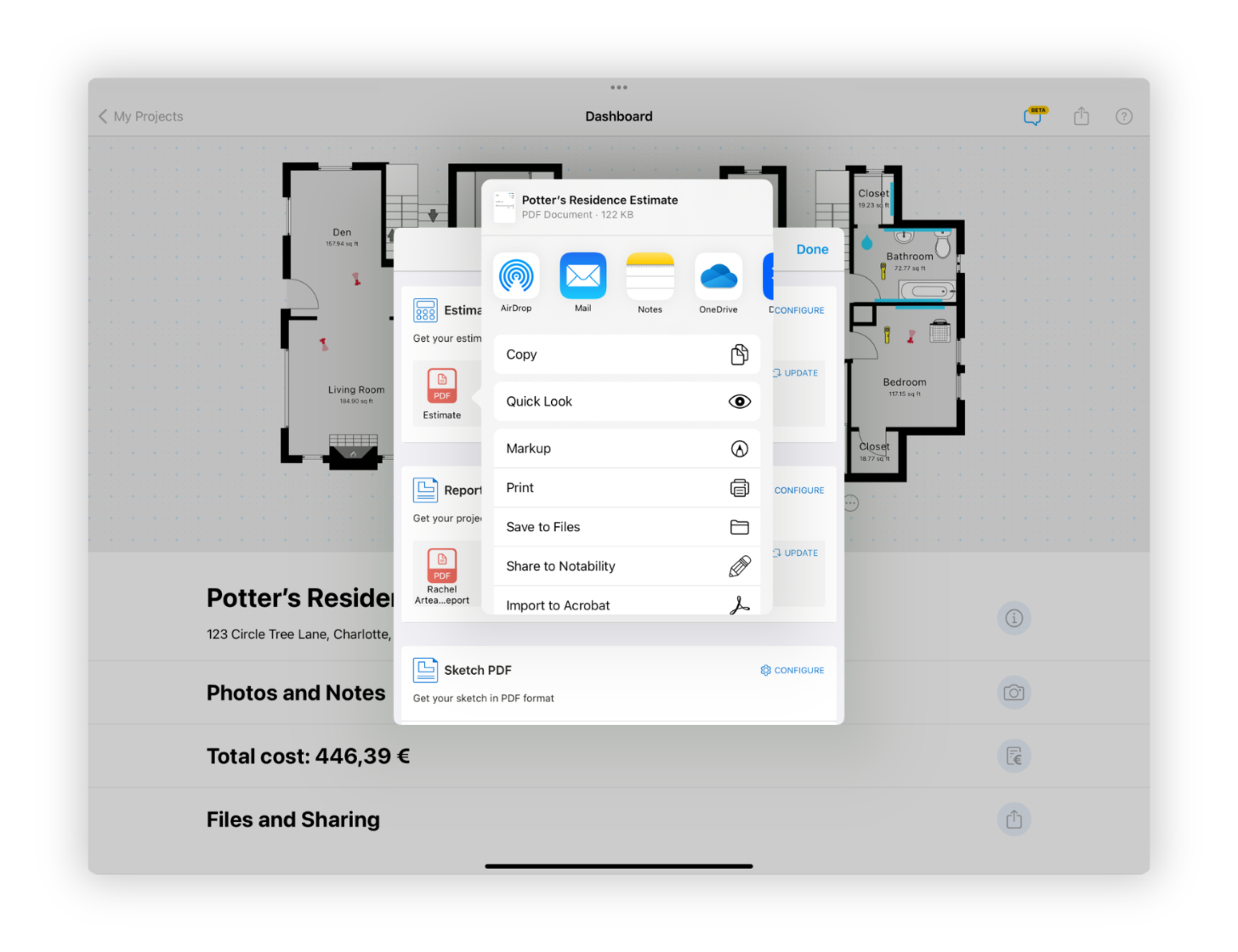 7. Store Your Historical Data in the Cloud
Historical data can be invaluable for future project estimations. That's why a full-featured floor plan app will include cloud storage capabilities. Cloud storage allows you to store all of your estimate data, floor plans, and project details in one central location.
This not only ensures data security, it also provides easy access to past project information whenever you and your teammates need it. All of that historical data can be a valuable resource for expediting and refining your estimating process and making better, more informed decisions. These are worthwhile benefits that will help you boost your business.
LEARN MORE: Embrace the Cloud for Restoration Projects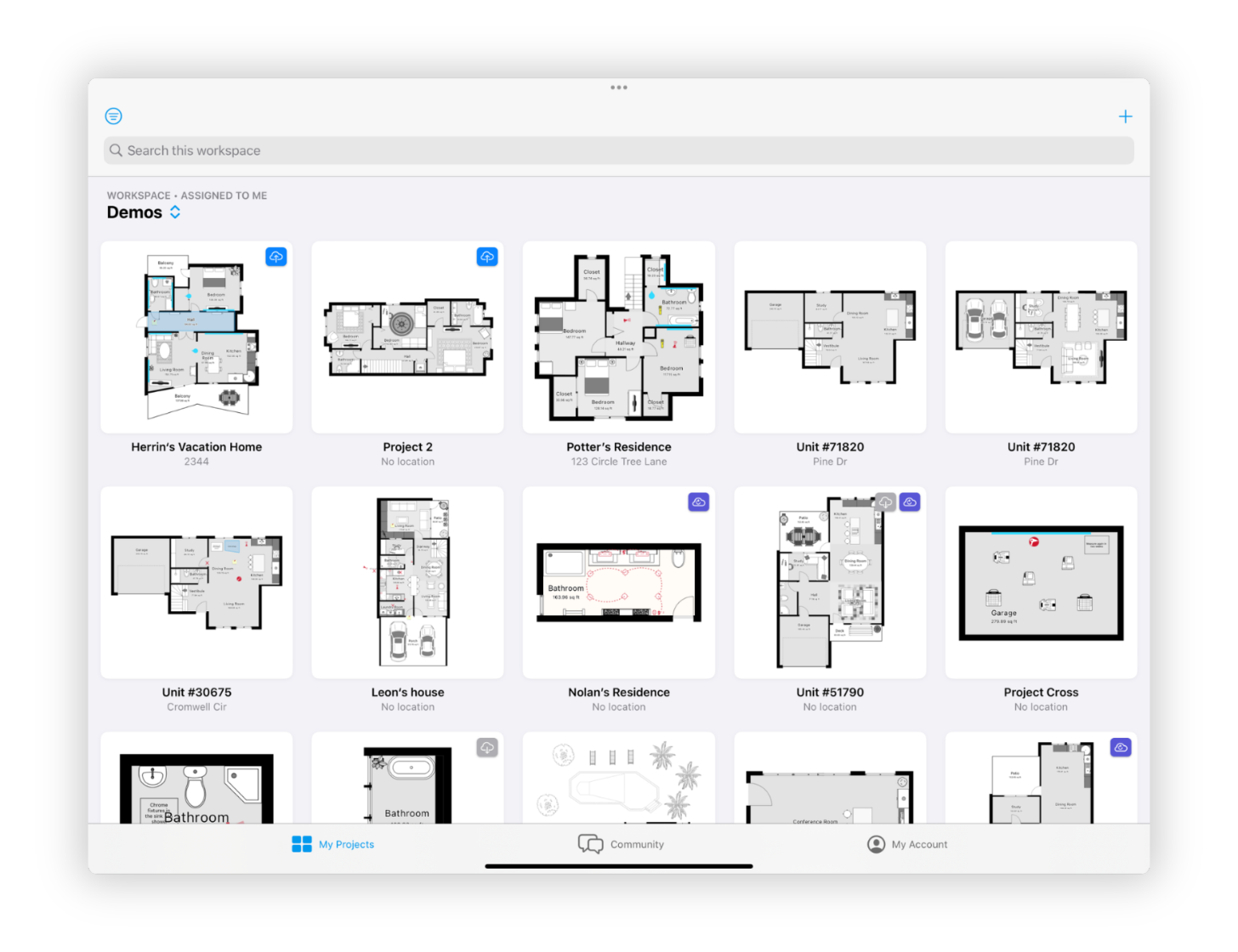 Wrap-Up
A multi-function floor plan app is a powerful solution for simplifying your estimating process, because it streamlines and automates key steps. By enabling precise measurements, digital sketches, custom price lists, automatic calculations, instant collaboration, easy exporting, integration with other software, and secure cloud storage, this type of tool empowers you to create top-notch estimates in less time.
And that sets the stage for greater business success in the long run. So, why wait? Invest in a floor plan app today and take your restoration business to the next level!
Be sure to look for a floor plan app that:
has an easy-to-use interface

will c

ollect measurements using state-of-the-art augmented reality and LiDAR optical technology

can scan a room, using input from your mobile device's camera and gyroscope sensors, to form a floor plan within minutes

lets you add room features from a built-in library of objects to provide context

permits you to build on any basic floor plan by adding annotations and photos

includes a 'Price List Manager' option for creation of custom price lists

serves as a construction estimate app, because it has built-in estimating capabilities

offers the option of convenient and secure cloud storage
READ MORE:
Get Paid in a Flash: How Restoration Contractors Can Improve Cash Flow