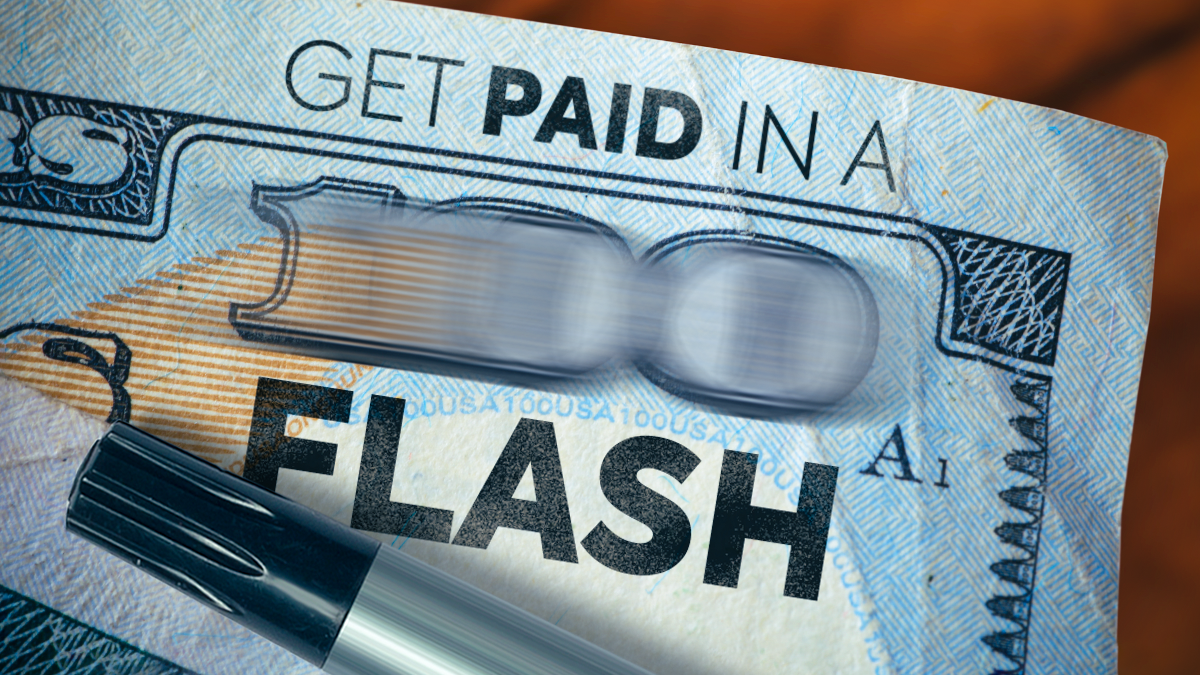 Experiencing cashflow conundrums? Wondering how to get paid faster? You're not alone. Getting paid in a timely manner is a constant challenge for most restoration professionals. Yet there IS a way to increase the odds of being paid more promptly. And it has to do with the documentation required by insurance companies. By improving the way in which you create and share key documents about your work, you can "grease the wheels" of the insurance payment process.
If your documentation process is the same as it was when you first started in the industry, you're definitely due for a change. Discover how using an all-in-one documentation app is so much easier – and can make a world of difference when it comes to getting paid. Below, we list four ways to use this special type of digital tool.
1. Make Sure Your Preliminary Proposal Is as Accurate and Thorough as Possible
That's easy to do with a high-quality floor plan app. For example, the popular magicplan app is ideal for documenting areas of a home that need to be restored. This mobile app works on a smartphone or tablet, and:
Allows you to export instant floor plan sketches directly to Xactimate®.

Has an easy-to-use interface.

Allows you to connect a laser distance meter via Bluetooth, for near-perfect measurement accuracy.

Will scan a room, using input from your mobile device's camera and gyroscope sensors, to sketch a floor plan within minutes.

Lets you add room features from a built-in library of objects to provide context.

Permits you to flesh out your floor plan with annotations and photos to:

summarize your findings (previous damage, cause and extent of new damage, ambient conditions, non-restorable items, etc.)

explain your proposed restoration work in a comprehensive manner

Then you can use the app's built-in estimating feature to develop and share an accurate estimate – right onsite – based on your detailed floor plan sketch.
Why that's important: When you create an estimate while still onsite, it is more likely to be accurate. In other words, you are less likely to make mistakes that could later delay the project and stall your payment. Accuracy and thoroughness are vital for accelerating approval of your proposal.

2. Keep Insurers Up to Date with Midway Progress Reports
If your floor plan app has reporting functionalities, you can use it to create interim reports that showcase your progress. It's as easy as converting your floor plan sketch into a mid-status report that explains the tasks you have already completed.
Why that's important: Proper field documentation is another key to how contractors get paid promptly. Insurance adjusters want to know that you are doing exactly what you were hired to do. Interim reports provide assurance of that by demonstrating follow-through and transparency.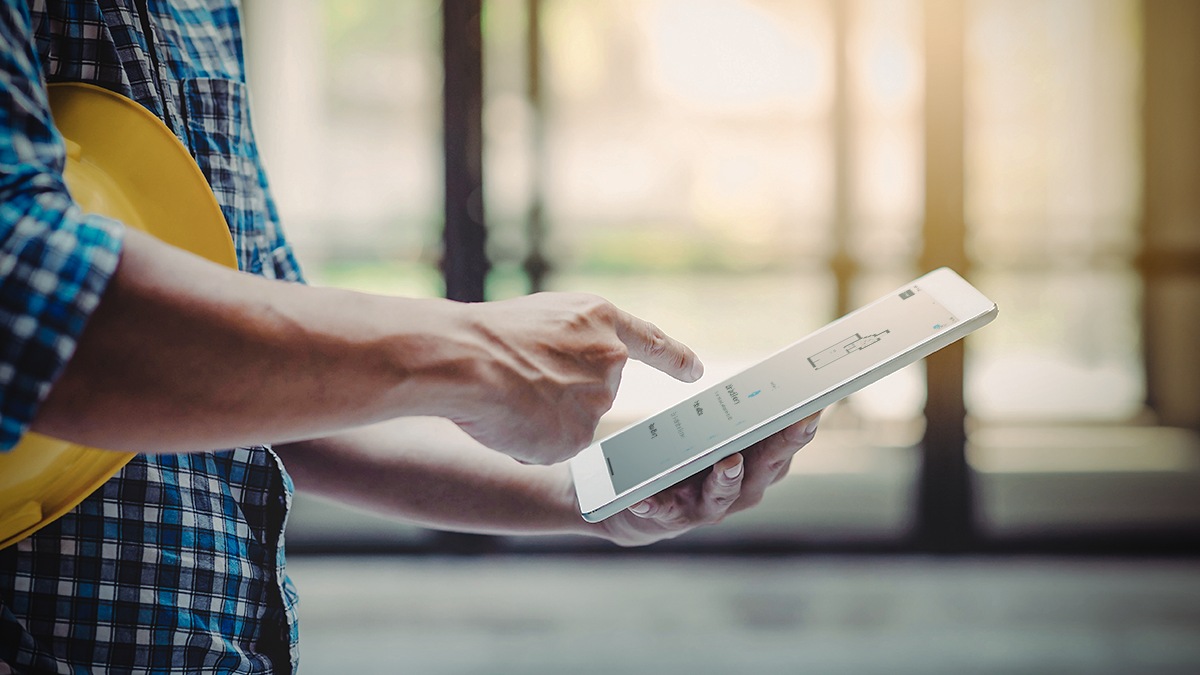 3. Have Each Claimant Sign a Project Completion Form
Often called a "Certificate of Completion" or "Certificate of Satisfaction," this is another key document that can help you get paid because it demonstrates that the homeowner is satisfied with your work. Plus, it's easy to produce if your floor plan app has a custom forms capability. This feature will allow you to create a branded completion-form template that is easily customizable for each restoration job. That means you can match your completion-form content to the descriptions in your contract. It's really a nifty way to create a structured workflow for the claimant signoff phase.
Why that's important: Insurance companies are notorious for prolonging contractor payments. So, you have to do everything in your power to avoid any delays. A signed certificate of completion is documented proof that no dispute exists between you and the claimant. That proof helps clear the way for you to get paid per your ideal 'contractor payment schedule.'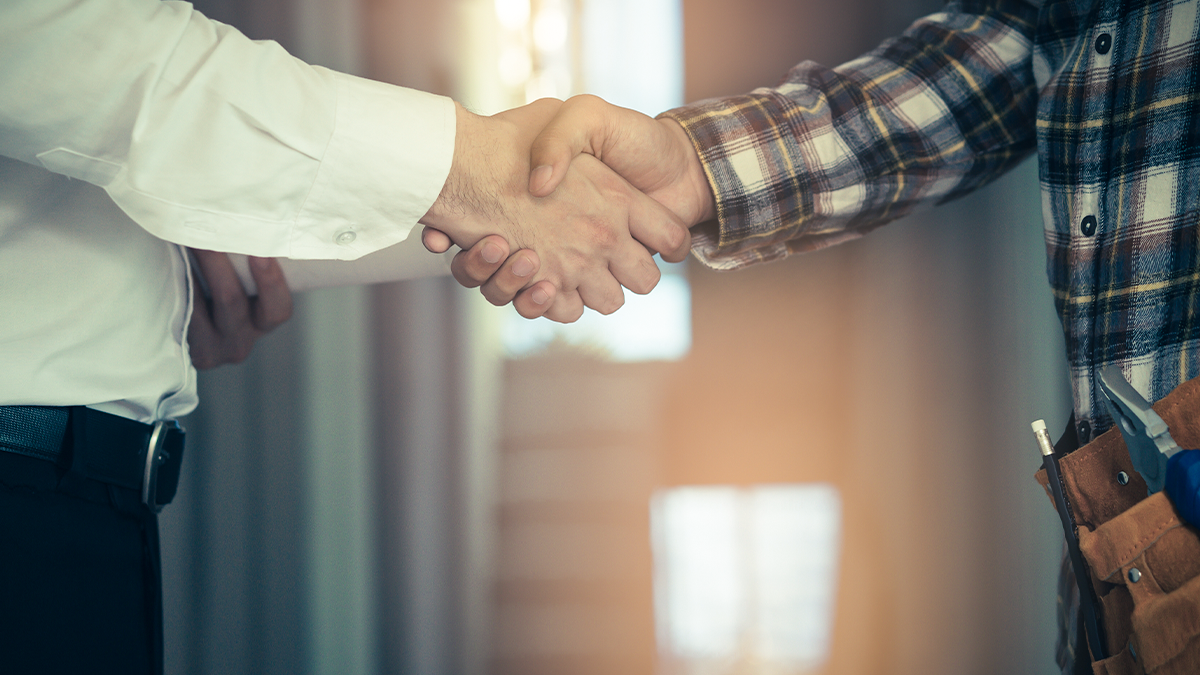 4. Prove Projects Are Complete by Creating Final Reports
Once again, you can put your floor plan app's reporting functionality to good use! All you have to do is quickly generate a final report that summarizes your full restoration process. This is easy to do at the jobsite: Just open your app and convert your original floor plan into a new report. Then add a description of each task you performed, attach photos as visual evidence, and explain that the entire project is now completed.
Why that's important: Getting a signed certificate of completion from the claimant is not enough. Your payment also hinges on you submitting your invoice along with proof of completion and evidence that you've done satisfactory work. The faster you get that done, the faster you will get paid in full – because you're less likely to receive a 'withholding payment from contractor' notice. So, remember to be proactive with your end-of-job payment paperwork. Submitting a final report electronically will verify that you have met your obligations for returning the property to its pre-loss condition. Your report also will remind the insurance company that you know your rights, and that you expect them to release funds and cut a check without delay.
Wrap-Up
In the restoration industry, cash flow is king. And one way to improve your cash flow is to modernize your project documentation process. This is an important step that will help accelerate the insurance payment process, so you can reduce the time it takes for you to get paid. The best way to go about that is by adopting and using a multifunctional, mobile floor plan app. An app that has sketching, reporting, and form-creation capabilities puts greater cash-flow control in the palm of your hand.
Other Helpful Guides:
Tips and Tricks for magicplan Report Users
7 Ways to Increase Transparency in Disaster Restoration Projects
How to Add Home Remodel Services to Your Restoration Business