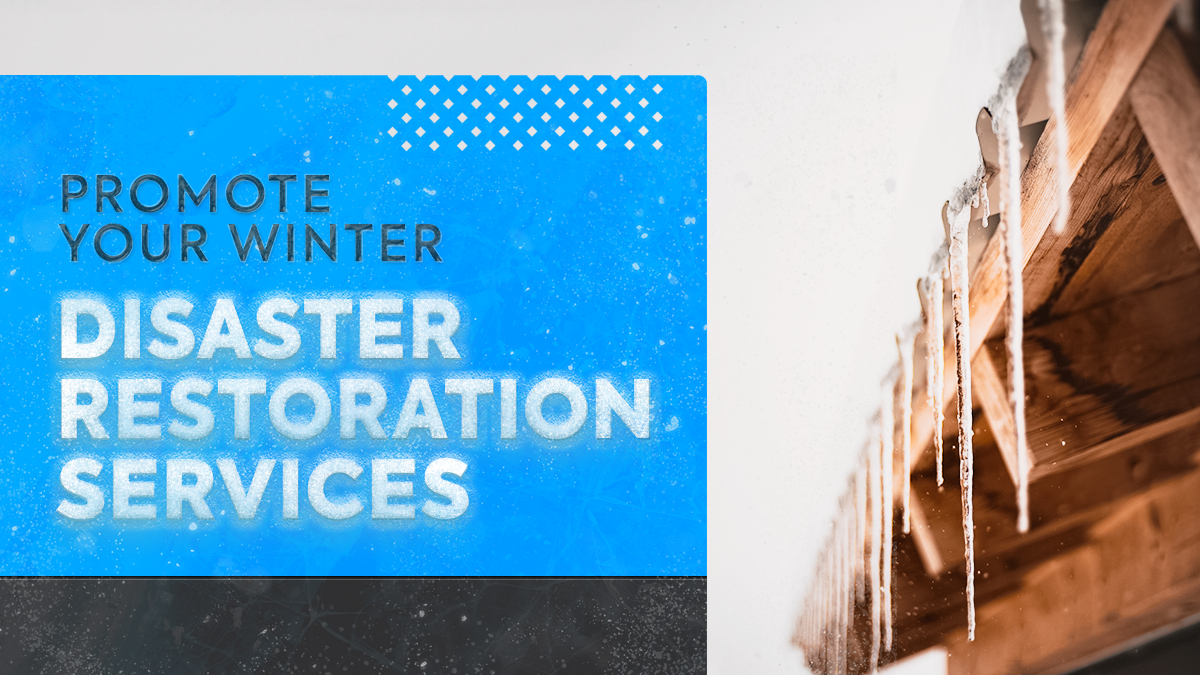 Severe winter weather can bring on a host of problems for homeowners. When disaster strikes, who are they going to call? Well, of course, you want them to call you instead of contacting one of your competitors. And you can increase the odds of that happening by refocusing your promotion efforts. So, let's dig into nine doable tactics for gaining more disaster-related work.
1. Adjust Your Communication to the Season
Wherever you actively promote your disaster restoration business, be sure to alter your wording and graphics to focus on winter disaster restoration. Do this on your website home page, in advertisements, in your social-media posts, etc. Try to make your messaging and visuals consistent across all of these channels.
TIP: Effective social-media marketing is not just about posting. It also involves connecting and interacting with your audience and building positive relationships. If someone comments on – or asks a question about – your disaster restoration services, be sure to follow up promptly with a friendly, informative response. If you don't have time to do this yourself, you can assign an employee to monitor and maintain your social-media accounts.
2. Emphasize Your Winter-Specific Services
Let homeowners know exactly how you can help them deal with wintertime disasters. Explain winter-specific services in detail on your website – and wherever else it seems appropriate. (An e-newsletter is a great method for distributing detailed information.)
READ MORE: Common Winter-Time Disasters That Require Restoration
3. Boost Your Blog
"Winterize" your content marketing by creating and posting season-appropriate articles. Providing valuable and relevant content will increase awareness of your expertise, build relationships with readers, and hopefully turn readers into customers. What if you don't have a blog? No worries. Work with your web developer to add a blog page to your website. Then start drafting and posting short, interesting articles. You can write those yourself, or delegate that task to someone else.
4. Share Inspiring Success Stories
Do you have a list of happy customers you serviced during previous winters? Create a compelling little write-up about each one. Explain the problem you were hired to solve, the solution you provided, and the final result that won over the homeowner. Include a testimonial if you can. And get the homeowner's approval before you share the story online.
Then work on getting these mini stories in front of more eyeballs: Post them on your website under a tab titled CASE STUDIES or some similar name. After that's done, highlight and link to each story with a brief social-media post.

5. Explain How You Use Technology to Assess Damages Quickly and Thoroughly
When disaster strikes, homeowners want expert help and they want it now. So, if you employ technology during assessments, don't hesitate to promote it.
Do you use the latest moisture meters and thermal-imaging cameras?
Do you use a floor plan app to quickly diagram damages, log notes, and create detailed reports for insurance claims?
Then, be sure to feature these and other high-tech tools in your promotional messaging. And explain how those tools enhance the disaster-response process. These sorts of details can impress prospective customers, and may sway them to call you instead of one of your competitors.

6. Make Sure You're Easy to Reach
Your phone number should always be highly visible: At the top of the home page on your website. In your masthead on every social media account. Within every business listing. Essentially, plaster it everywhere. Oh, and consider including a clear call to action with your number as well. (Examples: "Call Any Day, At Any Hour" or "Get Help Now")
7. Use Local Services Ads Online
If you want more seasonal business this winter, try using Google Local Services Ads (LSAs). These types of ads may help you attract more calls and capture more business. That's because LSAs can be tailored to make your business more visible to local homeowners searching for disaster restoration services.
8. Connect with Other Local Businesses That Can Refer Customers
Your company can gain a lot by partnering with other businesses that market to homeowners. Pick a few that may be willing to work with you during the winter disaster-restoration season. Then begin networking:
Introduce yourself to each contact with a letter, or connect on LinkedIn.
Schedule a visit to discuss how a referral program can be mutually beneficial.
Come to an agreement on how to proceed.
Then stay in touch with each contact, to help them remember your referral arrangement.


These efforts can help you reach a larger pool of potential customers.
TIP: Target businesses that are in a prime position to refer your company – such as roofers, plumbers, property managers, and material suppliers.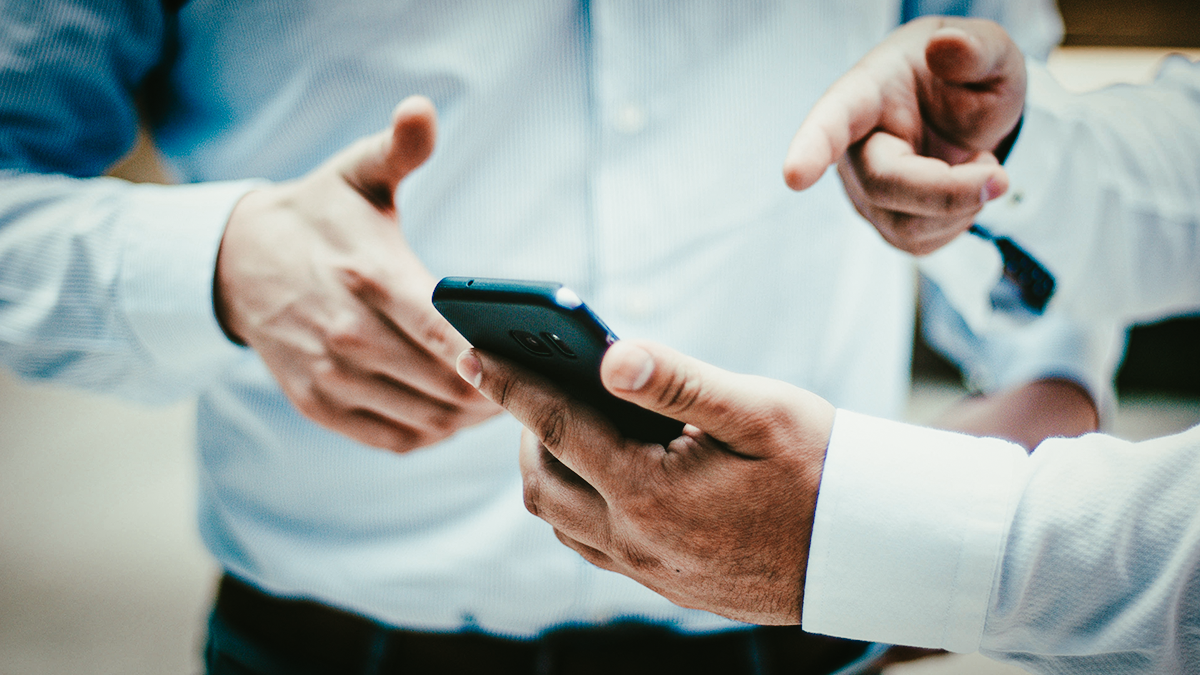 9. Get Featured on a Local Newscast
If you want to build greater awareness of your business, local TV is an often-overlooked opportunity to get the word out. So, how do you get featured on the local news? Here are some tips to help you:
PLAN to approach the local newscast that you typically watch yourself. That way, you'll already have an understanding of the types of segments they do with local businesspeople. Also, look for relevant video clips posted on their website, and take note of where each one is filmed (in the studio or on location), how long it lasts, and what type of banter takes place. These aspects vary from market to market and station to station.
PREPARE to present yourself as an expert in winter-time disaster restoration. Draft a short bio that explains your experience and expertise. Plus, think about how your featured segment might fit in the station's programming. What will you talk about? How will you explain it? How will that benefit viewers?
PITCH your feature-segment concept in a well-worded email. Explain your concept briefly and clearly, outlining the details you have in mind.
Winter-Promotion Wrap-Up
Disaster restoration is a highly competitive industry. If you want to stand out from your competition this winter, tweak your promotion efforts to better fit the season. You can do this by implementing some of the tactics listed above. And be sure to document everything you do along the way. That way, you'll have a promotion plan on record to inform what you do for the following winter!
Continue reading our guide on winter-weather tips for your business.
Or read our 12 marketing tips for your residential contractor business