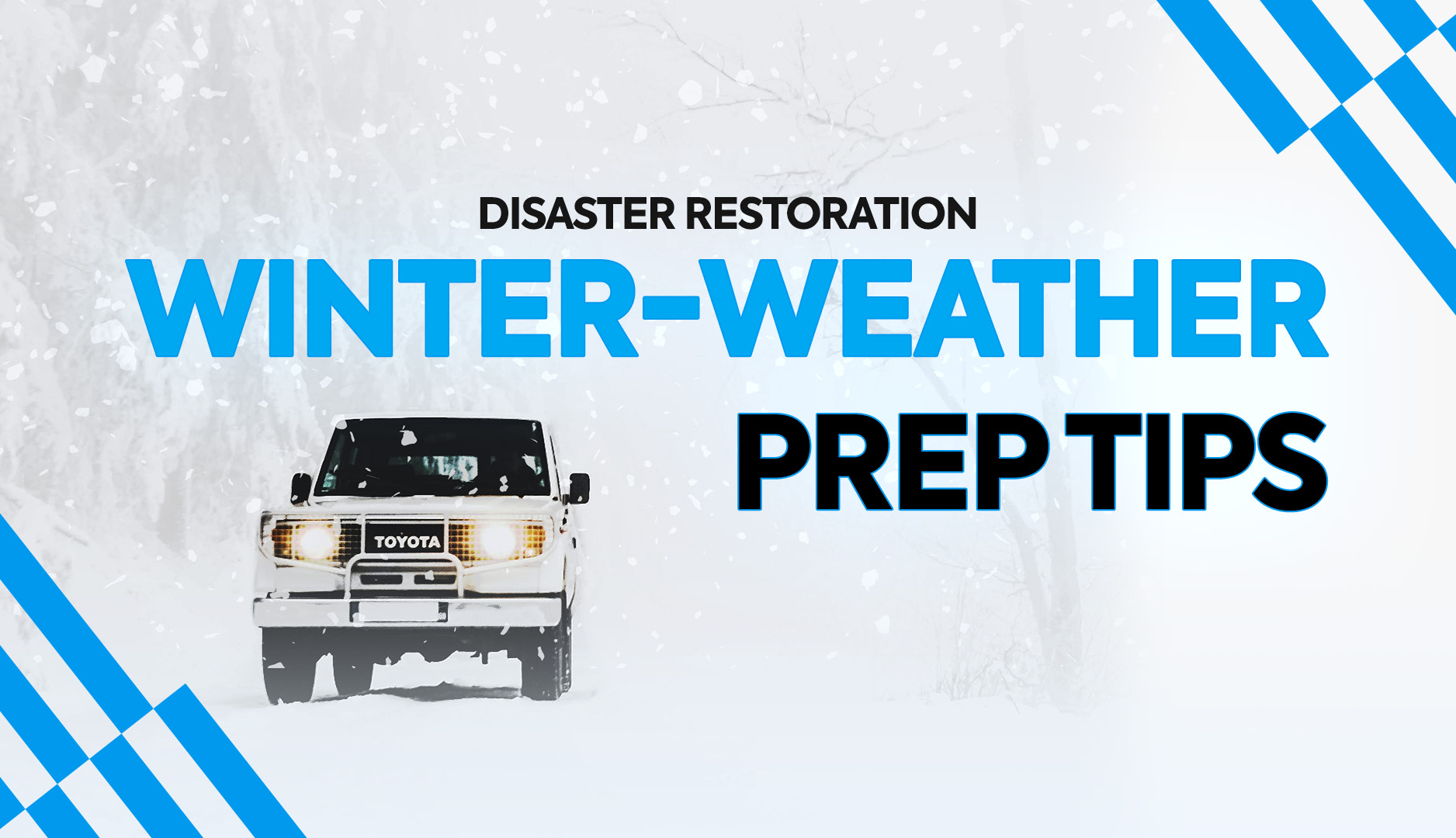 You already know cold-season weather can be powerful and unpredictable. But is your business prepared to tackle another nasty winter? Read through these helpful tips to determine what you should do to get ready.
Prepare Your Workers for Winter Driving
This is a key aspect of winter preparedness for any employees who travel to work at job sites. You want to make sure they know safe driving techniques for navigating through dangerous weather. One way to do that is to share the Occupational Safety and Health Administration's flyer about the Three P's of Safe Winter Driving (PREPARE for the trip, PROTECT yourself, and PREVENT crashes on the road). Online driver training courses also can be exceedingly helpful.
Supply Winter-Appropriate Apparel
Whenever employees have to go out in extremely cold weather, make sure they have warm winter coats, hats and gloves – and maybe disposable, super-handy hand warmers as well. Dressing warmly is especially important for any individual who has to work on roofs, within cold attics or crawl spaces, or inside any home that is unheated for some reason. Also, make sure employees have the right footwear for icy conditions. And encourage them to take small steps instead of long strides to avoid falling on slippery outdoor surfaces.
Winterize Your Facility
Are you familiar with the old phrase, ''the cobbler always wears the worst shoes''? It's an expression that means we spend all of our time and effort serving others, and end up doing nothing to support our own needs. That may be the case for your disaster restoration company: You focus on helping homeowners take care of their properties, but then you put off giving your own property the attention it deserves.
Well, here's a friendly reminder to attend to a few things before bad weather hits:
Inspect your roof, gutters and drainage systems, and repair any problems you detect.

Make sure exterior lighting is working properly, to enhance the safety of any employees who come and go during early morning or evening hours.

Place a mat inside each entrance door to reduce the amount of snow and ice being tracked inside – and clean or swap out mats often.

Maintain all interior floors to help prevent falls.

Ensure your heating system is in good condition and operating efficiently.

Seal any apparent openings with caulk and insulation to prevent cold air from entering.

Make sure all water pipes are properly insulated.

Arrange for a third party to provide professional snow and ice removal.
Get Vehicles Ready to Go
With deep-cold spells just around the corner, you'll want to be certain your fleet is tuned and otherwise properly prepped for frequent operation. Have your auto shop inspect batteries, lights, defrosters, wipers, fluids, filters, tires and other components to make sure everything is in working order. Complete any oil changes that are due. And equip each vehicle with an emergency kit, in case the driver gets stuck on the side of the road somewhere due to icy or snowy conditions.
You may also want to assign someone to be responsible for brushing snow off vehicles and scraping ice off the windows each morning. This way, you can make sure each vehicle is cleaned appropriately for the driver's safety, and for the safety of others on the road as well.
Leverage the Power of Mobile Technology
Certain mobile apps will help you get more done so you can increase your productivity during the busy winter season. One example is a multi-function, mobile floor plan app. This type of tool puts technology at your fingertips, and lets you knock out multiple tasks when you're working in the field:
Draw floor plans quickly – Sketch each drawing with accurate dimensions in just a few minutes.
Prepare estimates – Estimate materials and costs based on your captured floor plan data.
Communicate with homeowners – Inform them quickly and efficiently by sharing floor-plan sketches and job estimates digitally.
Collaborate with crew members – Use the app's commenting feature to coordinate with employees and subcontractors who are working on your projects.
Develop reports – Create structured reports including photos, notes, markups and more.
Retrieve saved information instantly – Get it whenever you need it, wherever you are at the moment.


Honestly, it's like having a mobile office in the palm of your hand!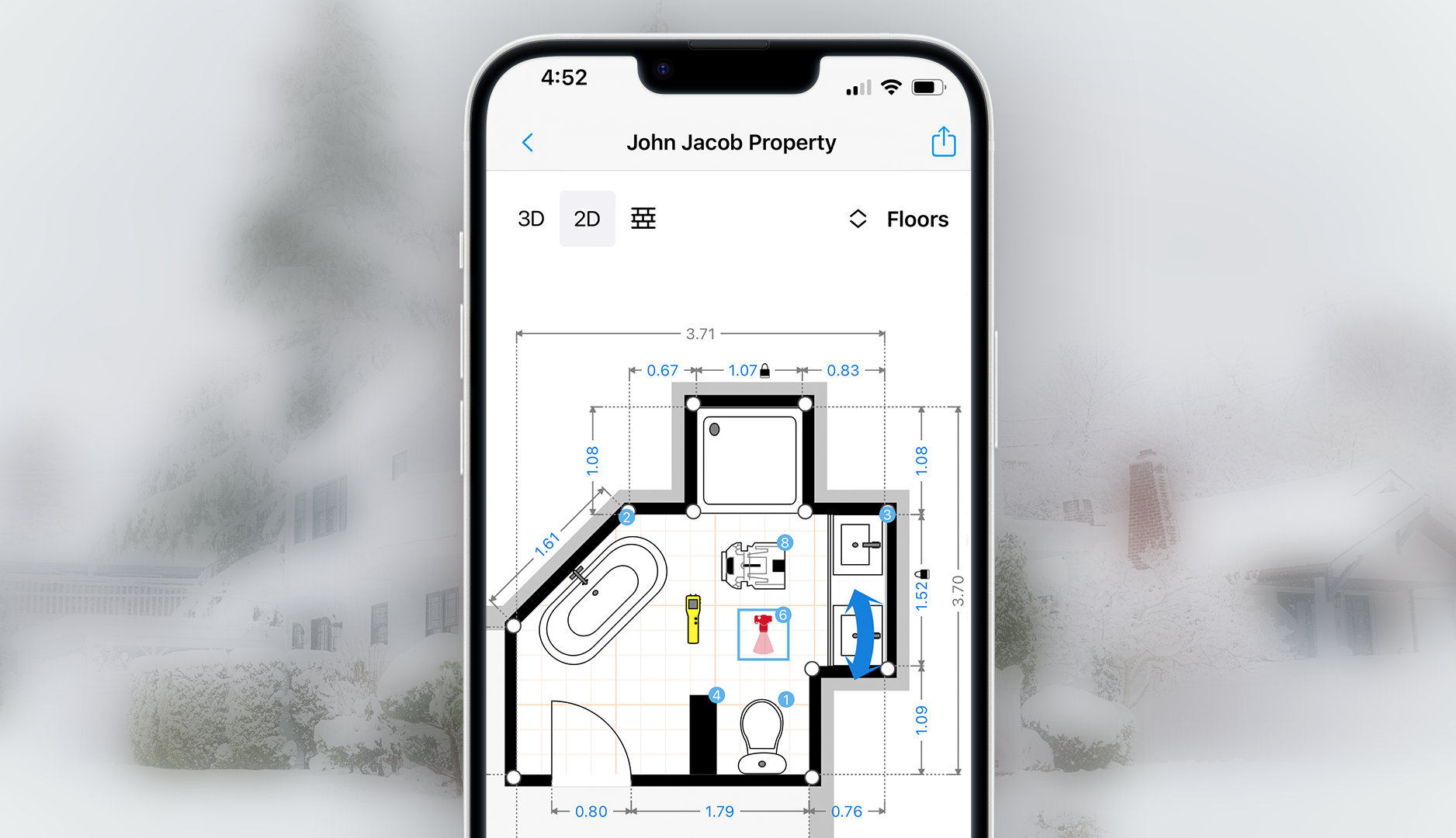 Make a Clear Plan
Many restoration companies have a procedural plan in place for the winter months. Does your business have one? If not, then work on drafting and sharing a plan that's clear yet concise. The content can cover topics like these:
How you will communicate weather-related updates to employees

How far crews should travel to help disaster-affected areas

What employees should do if they get stranded

If/when office employees are allowed to work from home

Which types of weather events may cause work stoppages (e.g., icy conditions, bad visibility or high winds)

How you will communicate with customers if you are experiencing any disruptions or delays

Prepare for Unexpected Expenses
Try to pad your budget to handle possible financial headaches like the ones listed below:
Higher office-heating bills

More frequent vehicle repair work

Equipment/tools breaking due to freezing temperatures

Tow-truck fees you have to shell out for stranded vehicles

Increased overtime pay for more-than-usual emergency work

Update Your Marketing with Winter-Specific Topics



Work on "winterizing" your website, blog and social-media posts with timely tips for homeowners. They will appreciate reading about winter home-maintenance tips, as well as what to do if a cold-weather disaster strikes.
Help Homeowners Know How to Reach You
The last thing you want is a lack of business due to people not knowing how to contact you quickly. If your phone number is hard to find, they may just decide to call some other restoration company. You can prevent this from happening by posting your contact information everywhere your business is promoted online: on your website's home page, in online business listings, and on your social-media pages.
Conclusion
Winter weather certainly can throw some curveballs, which may create a lot of issues for your disaster restoration business. So, prepping beforehand is a smart idea. Even if you have been in business for several years, you can benefit from reviewing and using the tips listed above. That way, you can be sure your business is ready to take on the winter season!
Remember: Cold weather often means an uptick in demand for disaster restoration services.
Check out our article on how to be prepared to handle increases in job assignments.

Short-staffed? Read our guide on how to recruit disaster restoration employees before Winter begins.