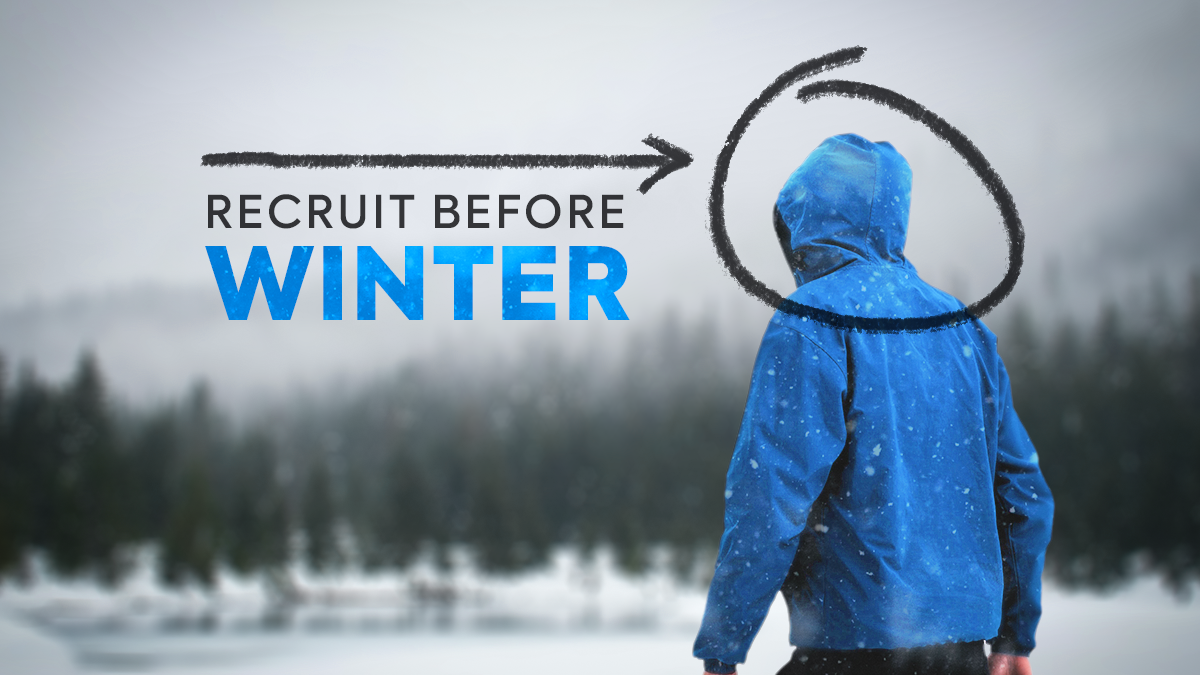 Do you find it hard to recruit new employees? You're not alone. According to Restoration & Remediation Magazine's 2022 State of the Industry Report, restoration contractors view "finding skilled workers" as their biggest challenge. But if you need to fill gaps in your workforce for the busy winter season, don't be discouraged. You simply need to recruit actively before winter officially begins. That way, you can be sure you have enough manpower to deal with residential damage caused by ice dams, severe storms and other cold-weather problems.
Here are some tips to help you manage the recruiting process.
Define Which Roles Need to Be Filled
Before you start recruiting, you need to determine your hiring needs. Why do you want to employ extra help? What are your priorities? Are you trying to fill open positions or add new positions? Do you want employees with general construction experience? Or do you need people who are disaster restoration experts? Once you figure out the answers to questions like these, then capture your thoughts in writing. That will help you clarify your hiring objectives.
Use Technology to Attract Young Recruits
If you are interested in hiring Millennial and Generation Z job seekers, your use of mobile technology can be a big selling point. These younger individuals are used to using mobile apps every day for all sorts of reasons. So, they are likely to be impressed if you incorporate apps into your company's everyday job tasks – such as team communication, appointment scheduling, note taking, file sharing, project photography and time tracking. The use of mobile technology will make those tasks seem much easier and more appealing.
Young talent also will appreciate using an innovative, digital floor plan app that makes floor-plan sketching faster, easier and more accurate than drawing by hand. Be sure to select a high-quality floor plan app that also comes with a reporting function. This will allow users to produce and share reports while out in the field.

Polish Your Branding
Branding is not a one-time process, but rather an important activity that must be practiced and nurtured consistently. So, if you have not polished your branding lately, this is a good time to do it – right before you begin actively recruiting. Revisit your website home page and About page, as well as your LinkedIn company page, and make sure the content portrays your disaster restoration business as a good place to work. Also, be sure to post frequently on social media, which can be especially effective when you're wanting to hire new employees.
Read more: How to Build a Recognizable Identity as a Residential Contractor Business
Add a Careers Page to Your Website
This is a smart way to help job searchers discover your open positions. At the top of the page, insert a short, enticing description of what it's like to work for your disaster restoration company. Incorporate a few employee testimonials to add credibility. Describe your company's application process, as well as all the benefits new hires can expert to receive. Include links to descriptions of open positions. Then promote your careers page and open positions with social-media posts.
Optimize Each Job Description
When you have an open position to fill, work on writing an informative, transparent and appealing job description. Here is some basic information to include:
Job Title – A brief name for the position (one to four words).
Job Purpose – A concise, high-level summary about what the role is, why it exists, and how it relates to your company's mission and goals.
Responsibilities – A bulleted list of all tasks the new employee will be required to do.
Work Hours, Location and Conditions – Plus any related information, such as physical requirements or equipment and tools that will be used.
Preferred Qualifications – In this section, describe your ideal candidate in terms of the following:

Education: The educational qualifications that the new employee must possess (for example, a high-school diploma or a GED, or specific training or an apprenticeship)

Work Experience: Described in terms of number of years and the type of work experience an employee needs to qualify for this job

Knowledge/Skills: What is required for the employee to be successful in this role

Professional Licenses/Certifications: List any that are necessary
Salary – State "Pay commensurate with experience" or something similar. Or mention the actual salary if your state requires you to do so or you simply choose to do so.
Advertise Job Openings Online
Take advantage of popular job sites such as LinkedIn, Monster, Indeed and Glassdoor. Posting job openings on these platforms is a way of casting a wide net, which means you'll catch the attention of a larger number of potential job candidates.

Offer Competitive Compensation and Benefits
The amount you pay is critically important, for it signifies an employee's worth and encourages company loyalty. Do you offer competitive salaries? If you're not sure, look into the typical salary ranges for disaster restoration jobs in your local area. Then try to set employee salaries within those ranges to attract top talent.
Be sure to also promote your company's benefits package. Do you offer a healthcare plan, paid vacation, life or disability insurance, and other perks that come with employment? All of these things matter to highly qualified job seekers.
Contact Local Educational Institutions



Many secondary and post-secondary schools, such as Career and Technical Education (CTE) schools, offer construction programs with a potential pool of workers. If you have institutions like this in your area, reach out to their administrators to learn how you can connect with and recruit students. You may be able to post job openings and conduct on-campus interviews.
Brush Up on Effective Interviewing Skills
You'll make the most of each in-person meeting by keeping these guidelines in mind: Smile, shake hands and welcome the candidate. Act personable, yet professional. Ask good questions to find out what they want from a new position. Then connect the dots by explaining how your company would be a good fit. Create a rapport. Be sincere. Build trust. And make sure the interviewee leaves with an overall good impression.
Consider Hiring a Recruitment Company
If you don't have the time or expertise to focus on finding employees, consider outsourcing that responsibility. An experienced recruitment company will know how to pinpoint, screen and help select qualified job candidates.
Finally, Remember This…
If you need to hire one or more employees soon, the key to success is being proactive. So, follow the various steps listed above to initiate a thorough and thoughtful recruitment process. And know that the actions you take now can have a tremendous impact on the future of your company. Growth is only possible when you have the right team in place.
Continue reading our guide on cold weather plumbing problems.
Or find out why your business should go paperless.