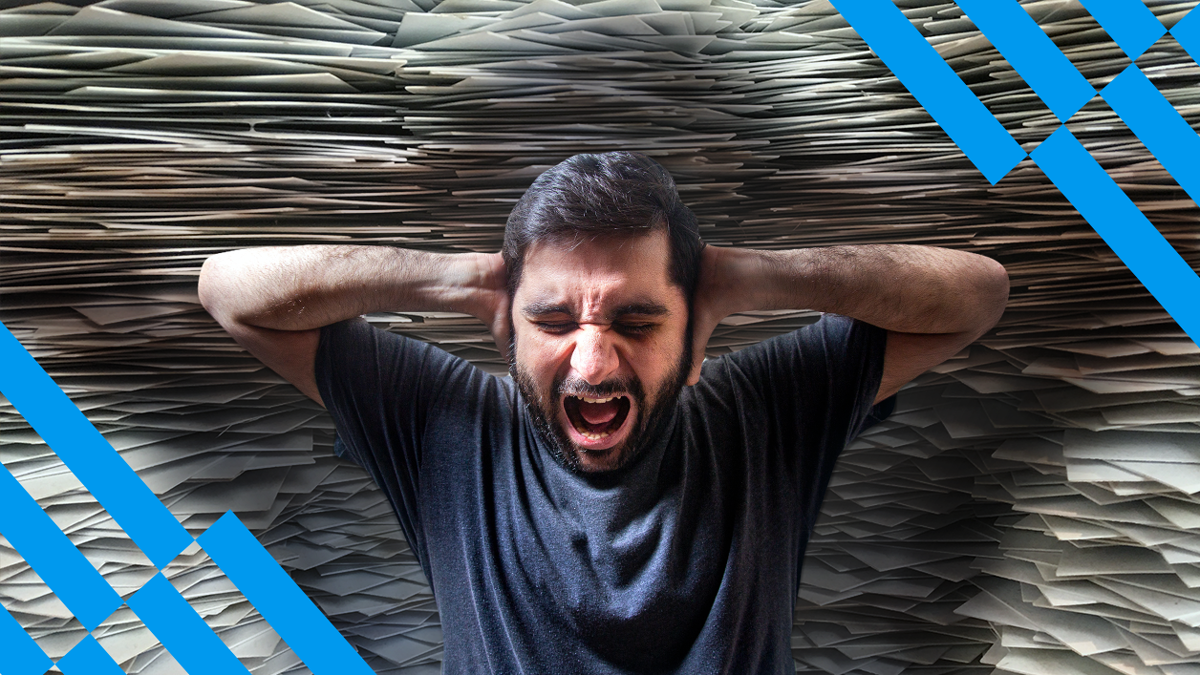 Have you been hesitant to move away from traditional paper methods? You're not alone. Many other contractors feel the same way, and still rely on using physical files. In fact, the construction industry as a whole has been slow to adopt digital technology. Yet, here is something you should know: Going paperless can actually benefit your restoration company.

Let's look at nine great reasons why you should consider going paperless.

1. Better Document Organization and Accessibility



Many restoration contractors are realizing that a paper-document system is a poor way to manage information. Organizing paper files can be challenging and tedious. As more and more jobs are performed and billed, more and more documents must be printed and processed. Also, hunting for paper documents may often take too much time and effort. In comparison, digital document management is much easier and faster. This method centralizes and simplifies document organization, making any file easy to store, find and retrieve. In fact, digital project files can often be found in seconds by searching for keywords. This is especially helpful when dealing with any contract disputes that may arise after jobs are completed.

2. More Efficient Communication



Back-and-forth communication in construction has long relied on physical files. Many restoration contractors continue to use paper documents for contracts, reports, memos, timesheets and a variety of other purposes. But shuffling papers around can be time-consuming and, at times, confusing. Thankfully, there is a better way: Electronic communication via emails, apps and other digital tools is usually much faster. And it invites back-and-forth discussion to clarify details and clear up questions.
3. Faster Walk-Through Documentation



As you know, completing an initial walk-through of a restoration job site takes a good amount of time. Documenting your findings on paper requires even more time. So why do it that hard way? Swap your paper method for a mobile app that accelerates the process. A high-quality floor plan app will allow you to map a room within just a few minutes. Then you can insert annotations quickly to record important information, and attach photos with captions for visual reference. When you use a restoration app like this, you can quickly evaluate, quote and kickstart every new restoration project.


Read more: The fastest way for restoration professionals to export sketch plans directly into Xactimate®.
4. Streamlined Billing



Using a digital method definitely makes billing more efficient. You'll find that emailing PDF invoices to your customers is much faster and easier than producing and mailing paper invoices. By doing this – and also by accepting digital payments – you'll create a more pleasant billing experience for your customers. You're also likely to be paid more quickly, which can help level out your cash flow. Fortunately, you can explore several available software options for handling invoicing, and then choose the one that best fits your business objectives.
5. Money Savings



During periods of rising material costs and escalating inflation, money-saving measures are especially important.
That suggests another good argument for going paperless: If you move away from paper and, instead, manage all of your files electronically, you will be able to produce and store an unlimited number of documents at a tiny fraction of the cost. You'll spend a lot less money on printers, printer paper, expensive toner, copying equipment, file folders, file cabinets, envelopes, mailing labels and postage. Plus, you will reduce the amount of labor hours required for document management – a significant change that can have a noticeable impact on employee productivity.

6. Secure Backups of All Your Documents



Do you have backups of your paper documents? Probably not. It would be impractical to produce duplicate paper files and then store those backups at a secure, offsite location. However, digital files can be backed up easily, immediately and affordably to portable hard drives or to the cloud. And with some applications, this process can even be done automatically. That means you can worry a lot less about possibly losing valuable information.
7. Improved Data Security and Safety



Compared to paper files, digital files are more secure and will give you greater peace of mind. Digital files can be stored on dependable servers that have multiple layers of protection. For example, passwords and other safeguards can be put in place to protect confidential data. You can also control who has access to certain types of sensitive or restricted files. Plus, you can eliminate the risk of accidently misfiling, misplacing or losing paper files. As a restoration professional, you know all too well that paper is susceptible to loss. Events such as fires, floods and other disasters can damage or destroy paper documents.
8. A Reduced Carbon Footprint



You can make your business more environmentally friendly by reducing the use of paper. Converting to digital documents is a much greener approach, and could even help enhance your overall brand image. Insurance companies and homeowners may be more inclined to work with contractors that mirror their own eco-conservation standards. So, the fact that you're ditching paper and saving trees can be a terrific talking point in your marketing materials.
9. Easily Shareable Documents



When you rely on working with paper documents, information sharing can often be a slow process. But working with digital files is quite different. Digital files are immediately and easily shareable in real time. That means going digital can speed up communication and boost project-related productivity. It also reduces the need to meet with customers, employees and subcontractors in person, because digital files can be distributed and viewed online.
Summary



Effective document management is critical to the success of construction restoration projects. As you move away from paper methods and adopt greater use of digital tools, many benefits will become immediately apparent. Why not start now? Look at ways you can work on eliminating paper and begin embracing more paperless business solutions. Then watch how those changes begin to have a positive impact on your contractor business.
Continue reading our guide on enhancing digital floorplans.
Or find out more about how to deal with difficult clients.