Streamline on-site data capture with magicplan's new PlanGrid® integration
Send magicplan sketches to a corresponding PlanGrid project, to collaborate and share markups, attach documents and raise issues.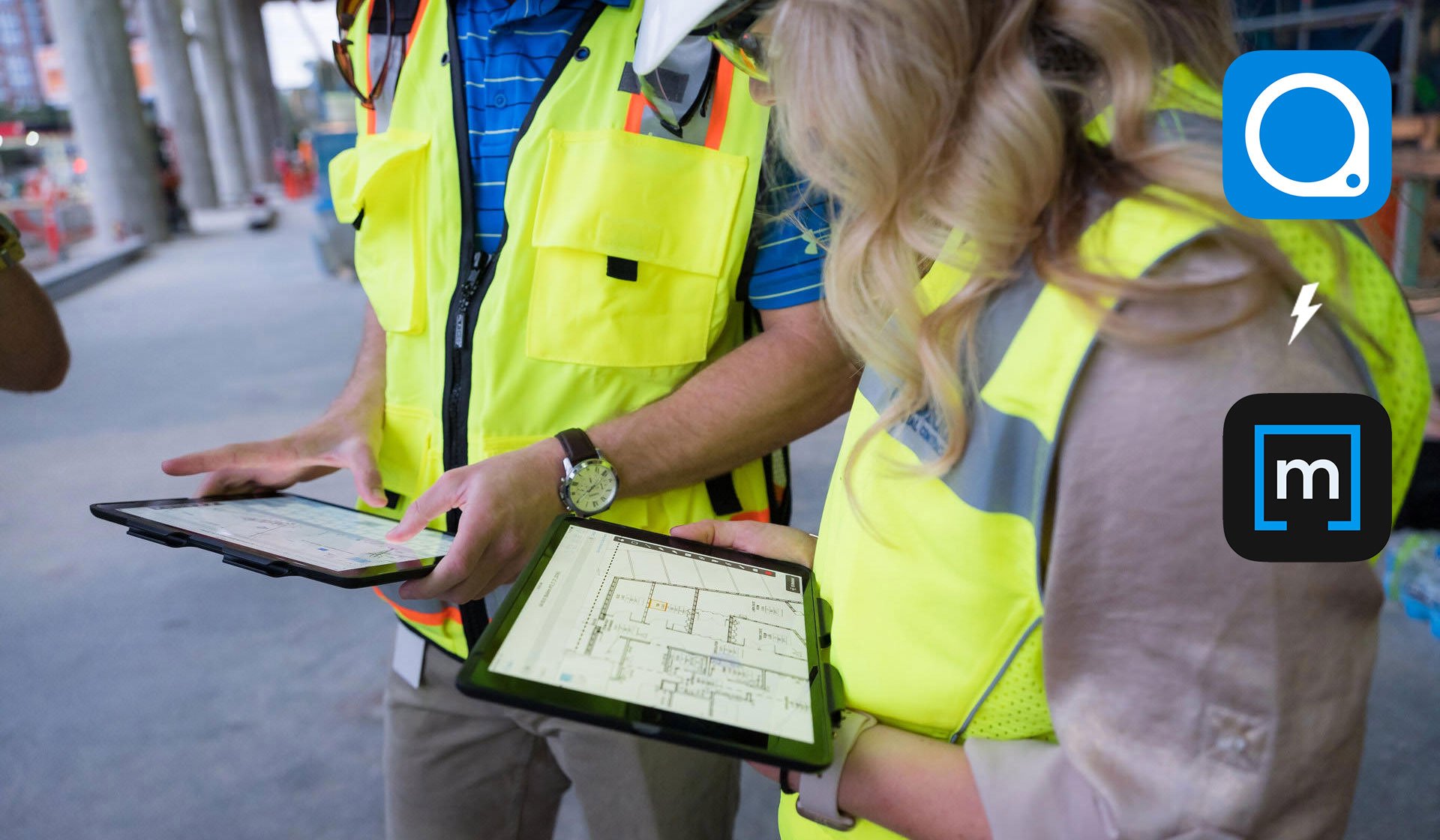 We're pleased to announce a seamless integration with Autodesk's field collaboration software PlanGrid®, enabling users to easily transfer plans generated in magicplan to PlanGrid.
As part of the Autodesk Construction Cloud™ portfolio of software and services, PlanGrid is a cloud-based field collaboration app enabling general contractors, specialty contractors, owners and architects to collaborate in real-time and connect between the field and office. With the new integration, joint customers can leverage magicplan's state-of-the-art augmented reality and LiDAR supported workflows to create new project drawings on-site and manage existing drawings. With the tap of a button in the magicplan application, sketches generated in magicplan can be sent to a corresponding PlanGrid project, where teams can collaborate and share markups, attach documents and raise issues.
In a competitive construction market, tight schedules require that teams work efficiently, and analog, paper sheets can quickly become outdated and result in miscommunications and mistakes that lead to rework. magicplan and PlanGrid share the belief that it is time to eliminate paper sheets on construction sites. Mobile solutions can keep everyone connected and empower all team members to easily communicate, access project information with field reports and collaborate in real-time, even if they are out on a job-site.
Andreas Böhm, chief executive officer of magicplan commented: "Together, magicplan and PlanGrid will enable users to collect the important data on-site and communicate in real-time with the right stakeholders. This relationship demonstrates that the future of construction productivity lies in connecting widely-adopted products on the market so customers can quickly and clearly communicate to keep their projects on schedule while maintaining building quality."
"As projects become more complex and timelines continue to shrink, construction teams need to remain connected between the field and office to work efficiently," said James Cook, head of integrations at Autodesk Construction Solutions. "Empowering field workers with the ability to create new drawings in magicplan and easily share them to PlanGrid will help both the field and office remain connected and productive."
The new integration is included as part of magicplan's "Report" and "Estimate" (as well as legacy "Standard" and "Business") subscriptions. Activate the integration in your Workspace settings!
Autodesk, Autodesk Construction Cloud, and PlanGrid are registered trademarks or trademarks of Autodesk, Inc., NA in the USA and/or other countries. All other brand names, product names, or trademarks belong to their respective holders