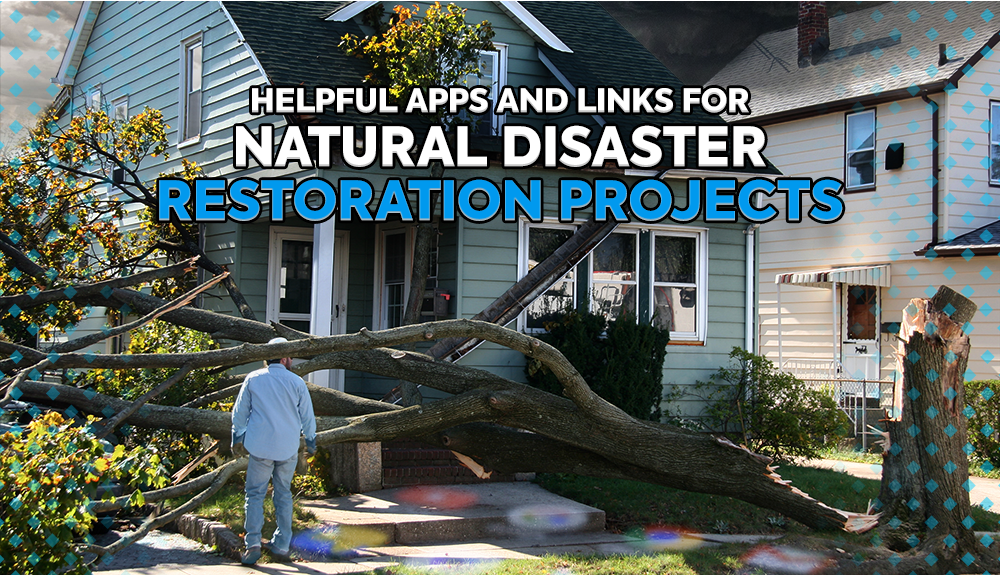 Natural disasters such as hurricanes, wildfires and floods can cause significant damage to homes and businesses. Disaster contractors like you play a vital role in the recovery process by helping to rebuild and restore affected areas. However, these types of restoration projects can be complex and challenging, requiring careful planning, estimating, coordination and documentation. Fortunately, there are several apps and links that you can use to maximize your efficiency and effectiveness when responding to natural disasters. Think of these as your extra set of tools for disaster recovery!

Discover the Best Disaster Recovery Software Apps
Knock Out Multiple Tasks with a Floor Plan App
Thorough documentation is critical for natural disaster restoration, but it can take a lot of time to develop. So, you need a digital tool that speeds up the process: a high-quality floor plan app, such as magicplan. This type of app allows you to create a floor plan of a damaged property quickly and send the drawing to Xactimate® with just one click. This integration simplifies the response to CAT projects, enabling efficient estimate development and report creation.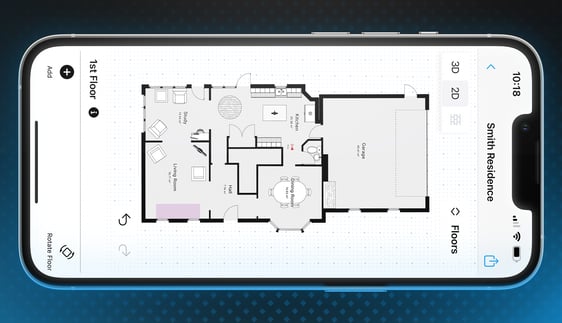 Further Document Details with Your Camera App
Photographs are an important part of natural disaster documentation. The purpose of photos is to give everyone a better understanding of the visual appearance and condition of a damaged property. And the advanced camera capabilities of today's smartphones and tablets make use of a separate camera unnecessary. Simply point and shoot with your mobile device to gather all necessary pictures. Then attach those to your digital floor plan report.
Connect with People Quickly
Effective communication is essential for maximizing productivity, and a good communication app can help you reach out to others with less effort. You can use one or more apps for texting, messaging or emailing, to minimize the time you spend on phone calls. This can speed up the way you connect with your office, your crew and others, so you don't get bogged down by lengthy verbal conversations. For simple private messaging, consider using WhatsApp. If you're part of a large team, a more advanced collaboration app, such as Slack or Microsoft Teams, may be more appropriate. You may also want to investigate Zello, an app that turns your phone into a walkie-talkie and allows you to communicate with other team members in real time.
Stay Informed About the Situation on the Ground
The Emergency Radio App provides live audio feeds from emergency response teams, including police officers, firefighters, and ambulance services.
Follow the Local News Where You're Working
Here are two apps that might prove helpful when you're working in a different locale: The NewsBreak app provides local news and alerts. And LocalBTV is an app that allows you to watch local TV stations on your smartphone or laptop.
Plan Your Schedule
An old-school paper planner just isn't practical when you're working at a natural-disaster site. So, use a modern app instead. You have your choice of several options – including Todoist and Trello – with each one offering a unique array of capabilities.
See Where to Get Gas
The GasBuddy app will help you find nearby gas stations where you can refuel your vehicle.
Navigate Where You Need to Go
The Google Maps app lets you select an area to download and save on your smartphone, so you can use it when your cell-phone service is offline.
Gauge Current and Oncoming Weather Conditions
The Weather Underground app provides real-time weather updates, including severe weather alerts, radar maps, and forecasts. This can be helpful whenever you need to respond quickly to changing weather conditions. The MyRadar app is another option that provides timely and accurate data on approaching storms.
Capture Ideas on the Fly by Creating Notes and Voice Memos
When it comes to note-taking apps, two in particular spring to mind: Evernote and OneNote. Both choices are extremely popular, and each has loyal fans. Your device may also come preloaded with a basic "Notes" app that you can use as well, to capture thoughts and ideas that you don't want to forget. Whatever app you choose to use, be sure to store your notes in folders, sections or "stacks" (depending on the app) for easy retrieval later.
Your smartphone probably also has a voice-memo app. If you haven't tried using it yet, give it a whirl. You'll find you can quickly and easily record short messages to yourself, and then replay those later at your convenience.
Manage Business Expenses
Check out Expensify for tracking business mileage and scanning receipts. You can even link it to a company credit card. The app offers a free basic plan, as well as a paid version that allows you to scan more than 25 receipts per month.
Remember Important Tasks to Complete
Performing restoration work means handling an endless onslaught of tasks. That's why a reminder app can be extremely handy. Whenever you think of a particular task you have to complete on a certain day, or finish by a certain time, plug it into your smartphone's reminder app. That way, you can be assured of getting a memory-jogging notification about it.
Bookmark These Useful Online Resources
Monitor Wildfires
Use Wildfires by AreaHub to monitor active fires where you are working.
Keep an Eye on Tropical Storms and Hurricanes
The National Hurricane Center website issues watches, warnings, forecasts and analyses concerning these kinds of severe weather events.
Read Tips About Potentially Dangerous Conditions in Disaster-Affected Structures
The U.S. Department of Housing and Urban Development website offers post-disaster online resources about mold, lead paint and asbestos – all dangerous conditions that you may encounter.
In Summary
Helpful mobile apps and websites can make post-disaster work much safer and smoother. Using these types of digital restoration tools will help you protect yourself and your team, as well as work more knowledgeably, skillfully and efficiently. So, be sure to check out all of the resources listed in this article, and gather the ones you believe will help you the most. Then you'll be more equipped to respond confidently to any natural disaster.
Learn how to be prepared to respond to areas with natural disasters.

Read how to document natural disaster restoration projects.