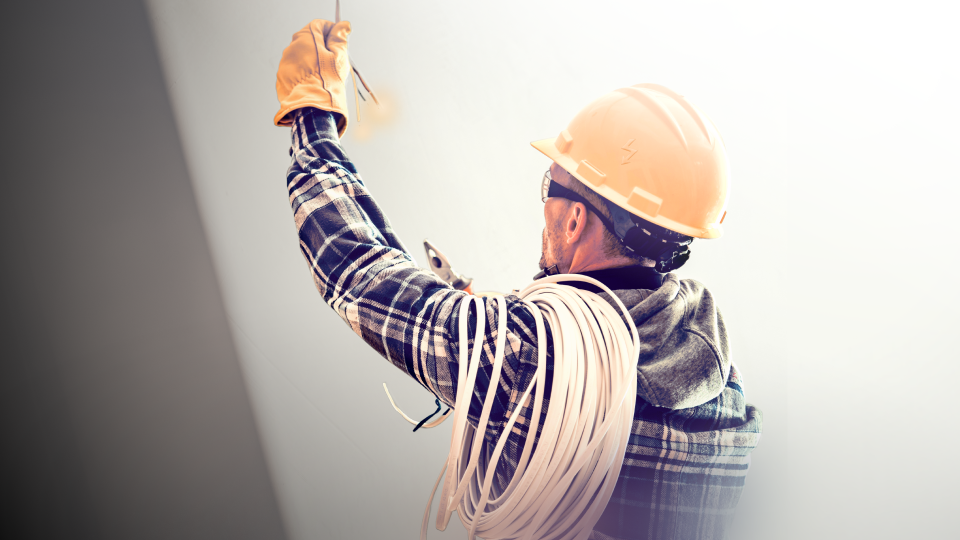 Electrical challenges are a part of nearly every kitchen or bath remodel. Yet, there's a straightforward way to confront those concerns: Simply sketch a design plan for the room to be remodeled. Determine all of the electrical remodel issues that need to be addressed. And then mark your sketch to show specifically how you will tackle each one.
This process is referred to as developing an electrical plan – and it's a helpful step before you start any demo work. (TIP: Use a mobile floor plan app to diagram your electrical plan quickly and accurately!)
So, what types of challenges might you encounter? Well, let's take a look at some of the most common residential electrical problems.

Faulty or Outdated Wiring
Your plan for remodeling electrical features should first begin with an inspection of the home's existing wiring. Then you can determine the best way to update it, as necessary, to meet current codes.
When you perform your inspection, look for warning signs of potential fire hazards, including:
outlets and switches that are warm, sparking, wobbly or nonworking

buzzing sounds from outlets or switches

flickering lights

switches or outlets that work intermittently – which could be a sign of loose wiring
The homeowner should be able to tell you if they have noticed any of these problems. Also, you'll want to ask if they have ever observed that a particular circuit breaker trips often. That tripping signal indicates an overload problem that needs to be corrected.

A Less-Than-Perfect Electrical Panel
Starting off, verify that the home's electrical panel is properly grounded, for safety reasons. Then check the overall condition of the panel, keeping local codes in mind. You may discover the panel is too outdated or damaged to work sufficiently and safely.
For example:
make sure the panel is easily accessible, and located as closely as possible to where the service entrance conductor enters the home

make sure the panel is easily accessible, and located as closely as possible to where the service entrance conductor enters the home

check the capacity of each circuit breaker (some older homes have electrical panels with capacities that are too low to meet the needs of modern-day electricity demands)

flip the circuit breakers on and off manually to make sure those are in good operating condition

look for rust or water marks that indicate unwanted water infiltration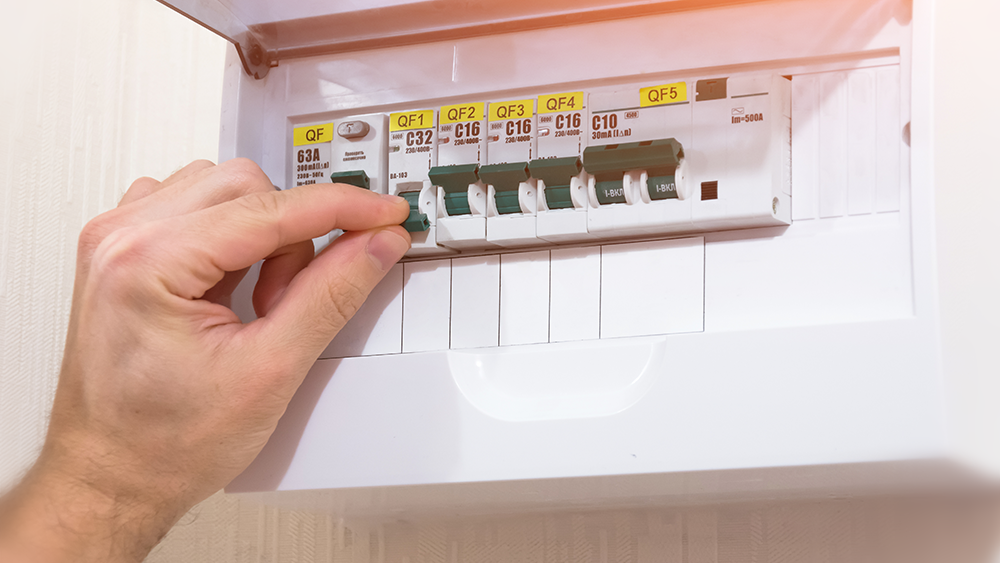 Inefficient Placement of Electrical Features
Are you going to rework or expand the layout of a kitchen or bathroom? This will probably require rerouting some wiring, repositioning switches and outlets, adding recessed or undercabinet lighting, installing a fan, or making other electrical changes to complete the space. Or, even if the room's layout will remain the same, you may determine that it could benefit from better outlet placement, updated lighting fixtures and additional electrical improvements.
No Ground Fault Circuit Interrupters (GFCIs)
For safety reasons, the National Electric Code (NEC) requires GFCIs in all kitchens and bathrooms, near areas prone to water exposure. If you see no GFICs currently located in those areas, then you'll have to plan on purchasing and installing new ones during your remodeling project.
No Dedicated Circuits for Certain Appliances
A dedicated electrical circuit is one that supplies electricity to a single appliance. It's necessary for any appliance that requires a lot of power – typically one that has a motor (such as a refrigerator, dishwasher or garbage disposal) or heats up (such as an electric range, a microwave or a toaster oven). Having a dedicated circuit prevents the inconvenience of a tripped breaker caused by a circuit overload. In fact, the NEC requires that any appliance or device dedicated as critical-use must be served by its own dedicated circuit.
If you determine that you need to add one or more dedicated circuits, make sure the upgrade is performed correctly and meets current electrical codes. This may even require installing a new, larger electrical panel that can accommodate a greater number of circuits. (Of course, be sure to post a work permit, if required, before beginning any electrical labor.)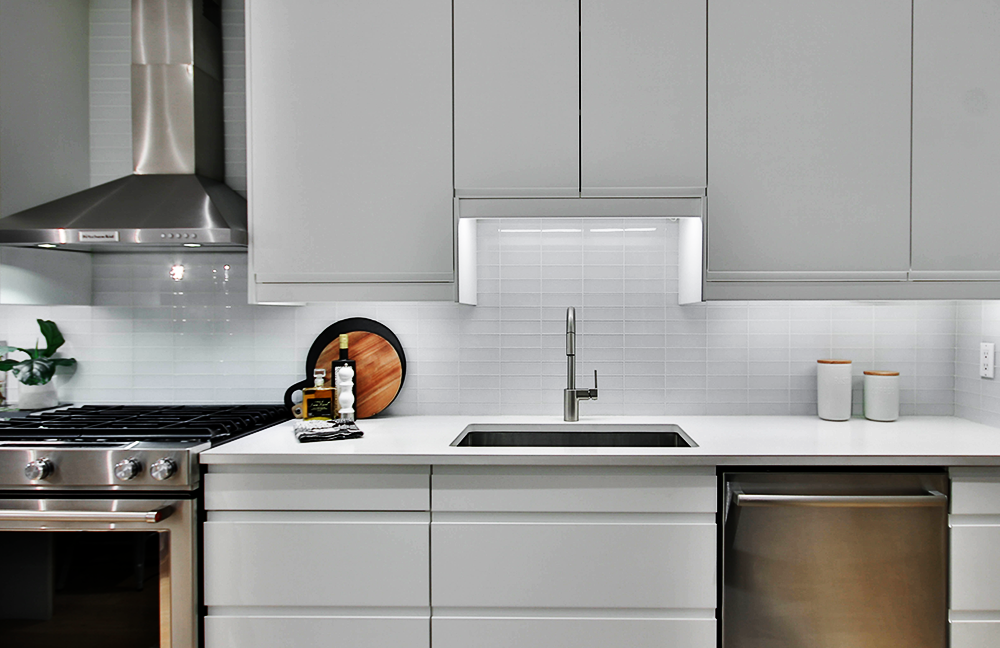 Wattage-Hogging Lighting
Traditional lighting is very inefficient compared to newer LED lighting. Residential LED lighting – especially ENERGY STAR rated products – use at least 75% less energy, and last up to 25 times longer, than incandescent lighting. So, as you plan out the new lighting for a kitchen or bathroom remodel, think about how you can incorporate LED lighting to help the homeowner save money and enjoy better, brighter illumination.
Lack of Smart-Home Amenities
Consider how you can help make the remodeled space more technology-friendly for the folks who live in your customer's home. Would they appreciate having their kitchen outfitted with receptacle outlets that include USB ports? Might they enjoy using a bathroom exhaust fan that has a Bluetooth speaker and LED lighting? Chat with the customer to determine what they may possibly like, and offer recommendations that you think will benefit them. They will appreciate your helpfulness!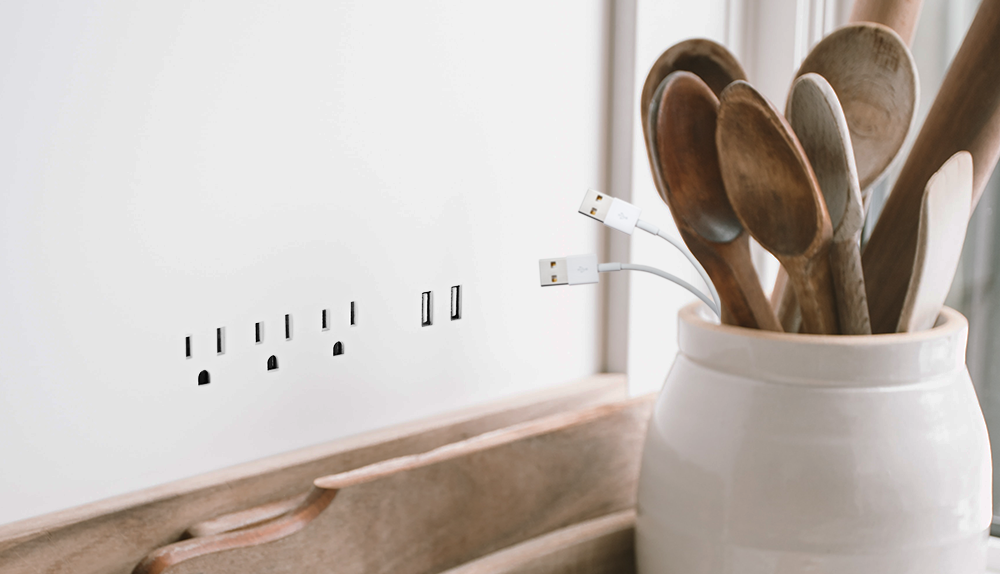 Inadequate Placement of Smoke Detectors



As a courtesy to the homeowner, check to see if the home has functioning smoke detectors. This is a great way to demonstrate that you care about the safety of the home's inhabitants. And it's especially important if you're doing a kitchen remodel. Cooking causes nearly half of all home structure fires in the U.S., according to the National Fire Protection Association.
If you see that there's a problem, offer to include a smoke-detector upgrade in your project estimate. You can point out that it often makes sense to do that when the homeowner is already having other work done.
Any new detector you install should be wired to a power source and should have a backup battery. In fact, the current code in the homeowner's municipality may require this.
Bottom Line
Every new kitchen or bath remodel can present some home electrical issues. But don't let those discourage you. Simply determine what needs to be fixed or updated, and then sketch out a plan. You'll find that sketch to be invaluable for estimating purposes, and also for guiding your electrical work when the remodel is underway.
Continue reading our guide on how finish carpentry can improve a remodel.
Or find out how to estimate a kitchen remodel.