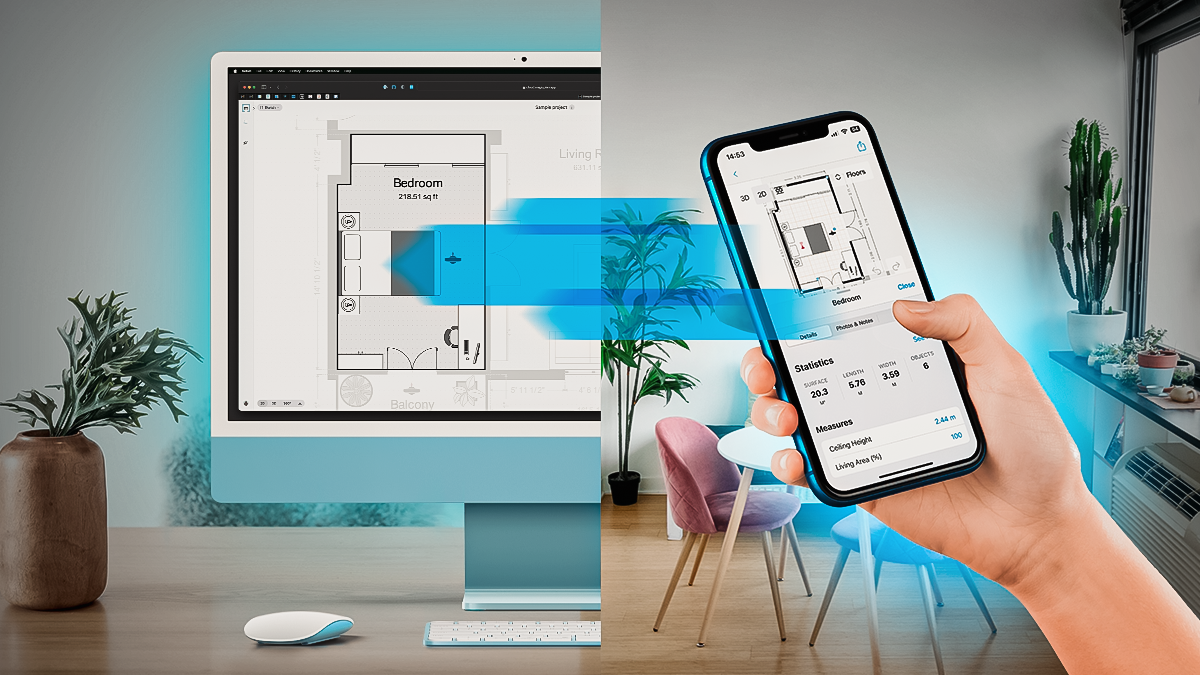 Desktop appraisals initially came into favor during the COVID pandemic, and are increasing in popularity among appraisal professionals. Even Fannie Mae officially accepts desktop appraisals for certain transactions, which provides a stamp of approval at the federal level. And then there are hybrid appraisals, which offer a slightly different option. So, let's take a closer look at this desktop/hybrid appraisal trend to see what it's all about.
What Is a Desktop Appraisal
Traditionally, appraisers visit each home in person to create a fair market assessment of its value. However, desktop appraisals are conducted differently. These are completed remotely (entirely online) via computer, without the need for appraisers to visit and appraise homes in person. Instead, they use online information and visuals – Multiple Listing Service (MLS) data, tax records, photos from third-party websites, etc. – along with other resources to assess each home's value. Other resources could even include photos or videos provided by the homeowner or a realtor if Fannie Mae is not involved. (Such items must be verified by the appraiser for a Fannie Mae desktop appraisal).
What Is a Hybrid Appraisal
A hybrid appraisal (also known as a "bifurcated appraisal") is a bit different. With this scenario, the appraiser still remains remote and gathers information online, but also has another individual conduct and document a physical, in-person inspection.
TIP: Desktop appraisal requirements and hybrid appraisal requirements vary from state to state. Appraisers should make sure that desktop and hybrid appraisals are deemed acceptable in the state in which they are licensed. They should also make sure they are following specific state guidelines regarding these types of appraisals.
Advantages of Both Approaches
Either approach can serve as a viable solution with multiple benefits:
Convenience – Appraisers can decrease the need to make trips out and about to visit properties – which is especially beneficial when dealing with rural assignments.
Cost Savings – With travel demands reduced, appraisers can spend less money on gas and put less wear and tear on their vehicles.
Swiftness – Desktop and hybrid appraisals can lead to faster turnaround times, in support of home sales (and lenders' demands).
Unencumbered Time – With the fieldwork component removed, appraisers have the ability to take on more assignments.
Flexibility – Appraisers are able to work with real estate agents who are in different markets.
Freedom – Appraisers can work from anywhere when performing desktop and hybrid appraisals. They can work from home, or even while visiting another state or another country!
Why Some Think the Hybrid Approach Is Better
Visuals gathered during in-person visits (photos, videos and digitally created floor plans) provide better overall insight of home interiors.
Floor plans created digitally onsite with mobile software also ensure highly precise square-footage numbers. This is important, because appraisers can't always trust square-footage numbers found online to be completely accurate.
For these reasons, the hybrid approach is more likely to produce the best, most comprehensive research results. This ensures that appraisers have all the information they need to calculate a credible opinion of value for each assigned property.
Who Should Perform In-Person Visits for Hybrid Appraisals
Appraisers can have an associate or a contracted, third-party individual visit every property that requires an appraisal. That person must be reliable and credible, should be trained to capture high-quality photos and videos, and will need to know how to complete a detailed, digital floor plan. All of these resources should be factual in nature, and without comments/opinions about a property's quality or condition, since that type of input – known as "filtered data" – might impact the appraiser's objectivity.
Basic Floor Plan Guidelines
Each floor plan should be more comprehensive than a mere exterior "footprint sketch." It should visually portray the exact position and dimensions of every room, as well as the general flow of the home. It should also include room labels and prominent room features (doors, windows, fireplaces, stairs, etc.) to help the appraiser who will use the floor plan. Essentially, it is intended to be a supplement to the appraiser's own collected information.
NOTE: Manual measurements and hand-drawn floor plans just won't cut it in this day and age. Only digital floor plans are viewed as adequate resources for appraisers. In fact, Fannie Mae guidelines specifically demand that floor plans used for remote appraisals must result from information captured with software, as opposed to being hand-drawn.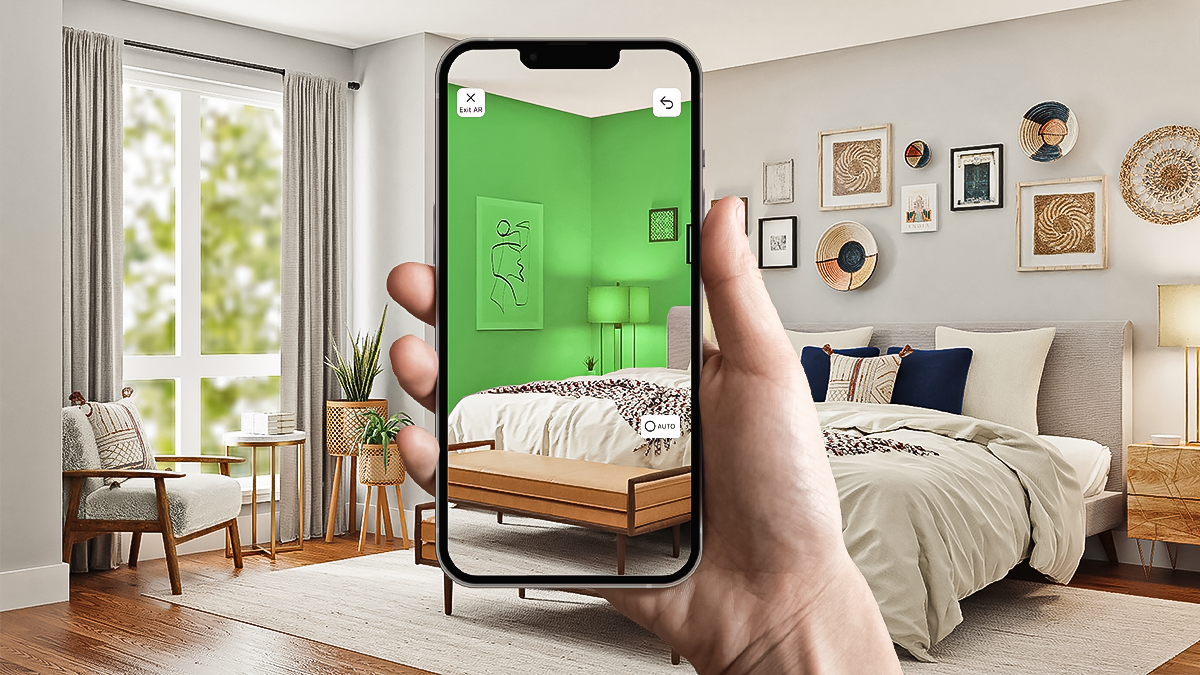 The Best Way for Appraisers to Obtain Digitally Created Floor Plans
The answer is simple: Make sure individuals responsible for completing in-person inspections are equipped with a high-quality mobile floor plan app. Ideally the app should have all of the following features:
works with any modern mobile device (phone or tablet)

is available in both Android and iOS versions

has an easy-to-use interface

features augmented reality and artificial intelligence technology for automatic detection and calculation of room measurements

allows the user to connect a laser distance meter via Bluetooth, for near-perfect measurement accuracy

will scan a room, using input from the mobile device's camera and gyroscope sensors, to form a floor plan within minutes onsite

permits the user to make that basic plan more detailed by adding photos, objects and annotations

enables easy saving and sharing of completed floor plans

Appraisers Can Even Choose to Sell Digital Floor Plans to Realtors
Realtors are recognizing the value of including floor plans in home listings, in order to attract buyers. Appraisers can help them by making professional floor plans available for purchase. This helps out the realtors. And it also helps the appraisers: they can recoup some of the money paid to individuals who complete onsite inspections on their behalf.
Key Takeaways
Desktop appraisal solutions were employed as a temporary emergency measure during the pandemic. But now it appears that remote appraisals are here to stay. Ditto for hybrid appraisals, which appear to be an even better option. Hybrid appraisals allow appraisers to enjoy all the advantages of working remotely, while having others gather in-person photos, videos and digital floor plans. Fortunately, modern technology – in the form of a floor plan app – makes floor plan creation quick and easy!
LEARN HOW TO MAKE SURE YOUR APPRAISALS MEET FANNIE MAE'S NEW MEASURING STANDARD


---

Or read about our conversation with Seland's Abbey Flooring Center. "We save a lot of time with magicplan."
Looking for an affordable bluetooth laser meter option? See our comparison of the 3 best laser measuring tools on a budget.