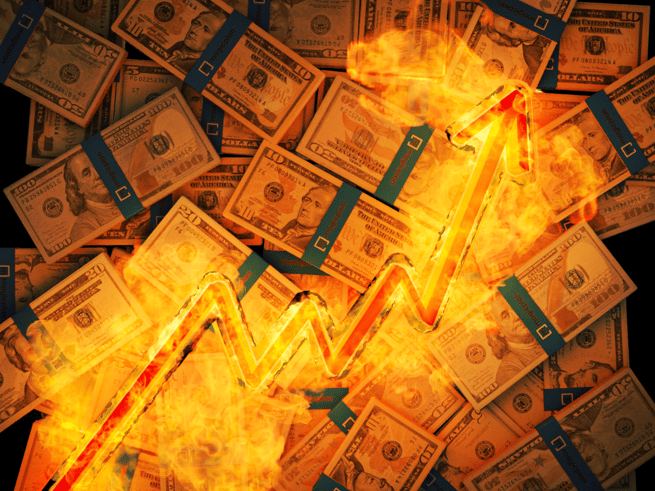 Cost management in construction is always necessary to keep projects on budget. Yet, it's even more critical when supply-chain issues escalate costs and overall inflation is rising. When those factors begin to affect your business, it's time to get proactive. Here are a dozen cost-management measures that can make a positive impact on your residential contractor business.
1. Minimize Material Costs
Comparison shopping for materials may help you uncover extra cost savings. So, be sure to explore all of your sourcing options – not only various local suppliers, but also reputable wholesale outlets that sell online. Additionally, buy in bulk whenever possible to get the best cost per unit. Even small cost savings per unit can add up quickly.
2. Price Jobs Realistically
Another way you can improve construction cost control is to focus more on pricing. You may think, "I'm too busy to work on that right now!" We know, we know… time is scarce and there are a hundred other things you would rather be doing. Yet, fine-tuning your pricing is a worthwhile use of your time because it can help you increase your profitability. Ideally, you'll want to develop a renovation, restoration or remodel pricing guide for internal use.
Be sure to review your prices on a regular basis as well. Pricing reviews and updates are especially important during periods of increasing inflation.

3. Manage Customer Expectations
An informed customer is a more satisfied customer. Begin with a thorough walk-around and discussion. Encourage input and questions. Share a professional-looking sketch to help the customer envision the final results. Explain everything you plan to do. And present a detailed estimate. This process will ensure that the customer knows exactly what to expect, and is less likely to bring up concerns later on that could lead to costly disputes.
Read more: How to Get Paid on Time as a Contractor

4. Develop More Accurate Construction Cost Estimates
Precise estimating helps you avoid unnecessary costs that can chip away at your profit margin. What's the best way to achieve greater accuracy? Automation is the answer. That means moving away from hand calculations and spreadsheets, and using a modern software application instead. A good software app will:
work on your mobile device for versatility

allow you to integrate your pricing guide

capture measurements and create floor-plan sketches

calculate math equations for material takeoffs and labor costs

produce presentation-ready estimates

aid communication and transparency

5. Build Healthy Relationships with Suppliers
With inflation and material shortages continuing for who knows how long, it's a good idea to talk frequently with suppliers about your material needs. Check in. Make yourself visible. Chat with them often. Having an open line of communication will help you plan for price increases and stock fluctuations. The earlier you let your suppliers know what you need, the more they can help you look for ways to save money with strategic purchases.
6. Take Care of Equipment, Tools and Vehicles
All of these are necessary and unavoidable expenses. So, removing any of these from your operating budget is never an option. However, you can extend the life of equipment, tools and vehicles – and put off buying replacements – with regular upkeep. Make sure every item is used correctly. Conduct frequent inspections. Schedule recurring maintenance. Complete needed repairs. Also, you can avoid the expense of having to replace lost tools by centralizing your tool storage and using a checkout system.
7. Hire Multipurpose Employees
Instead of hiring a separate employee for each specific job role, look for new hires who are flexible, willing to cross-train, and able to handle multiple duties. With this approach, you can minimize the number of employees you need, while also maximizing worker productivity to prevent downtime. Running a leaner operation in this manner is a great way to reduce the burden of labor costs.

8. Communicate with Your Team
The better you and your team communicate back and forth, the more likely you are to stay on budget. Help them understand each project's work plan, and provide the instructions and resources they need to get the job done correctly. Your team should also communicate with you by providing daily reports on what is happening at the job site. This allows you to update your plan, keep tabs on expenses, and quickly address any questions or problems to prevent costs from spiraling out of control.
9. Streamline Workflows
Examine all of your company's office and field workflows to determine how to manage projects more quickly and cost efficiently. Remove any time-consuming steps or procedures that are not adding value. Introduce tools or methods that help simplify processes, such as developing cost codes for recurring phases of work. You also should automate workflows whenever possible, which brings us to the next tip…
10. Use Software to Your Advantage
Look into automating multiple areas of your business with software programs designed to increase efficiency and reduce costs. For example:
Document-control software can enhance how efficiently your office stores and manages documents.

Accounting software can speed up back-office workflows, allowing employees to work at a faster pace with greater ease and fewer costly errors.

Project-management software can help you compare actual costs to estimated costs in real time, make adjustments as necessary to meet budget parameters, and communicate changes to all workers so there are no miscommunications that lead to delays or budget overruns.

Learn how: Specialized construction apps can benefit your residential project.
11. Limit Change Orders
Change orders (that horrid term that contractors collectively hate) can be a big cost driver. One way to help avoid change orders from happening is by preparing a thorough, clearly written statement of work. You also can word your contract to limit change orders to emergencies or your own errors. Putting that in writing will help protect your profitability. (Consult with your attorney.)
12. Complete Construction Project Cost Evaluations
After you wrap up a project, compare your estimated costs with actual expenditures. This review process will help you determine how well your team controlled costs during the production process. Also, meet with key personnel to discuss what went right on the job, what didn't go well, and what adjustments should be made on future projects to operate more cost-efficiently. Be sure to save your cost data and evaluation decisions to build a history that you can revisit. This will serve as a great resource for future projects.
Use a Mobile App for Easier, Faster, More Accurate Estimate Creation
A good app will give you the power to produce accurate estimates effectively and efficiently. For example, magicplan is an easy-to-use bathroom remodel price estimate tool that allows you to create a bathroom sketch right on your smartphone or tablet. Plus, you can polish the sketch to illustrate your vision for the project – like indicating if you plan to install a tile floor. Then magicplan automatically estimates materials needed, compiles material and labor costs from your integrated price list, and produces a professional-looking estimate.
This process is much quicker and simpler than writing an estimate by hand, and prevents errors caused by manual calculations. You'll get a clear overview, make fewer mistakes and never enter the same information twice. Plus, you can create accurate estimates in a matter of minutes, not hours!
How to Get Started
All of the above measures can help offset inflationary pressures by improving cost management for construction projects. Pick a few of these tactics to start implementing right away, so you can manage costs more proactively and protect your profitability.
Video Tutorial: How to Effectively Update Your Price Lists with magicplan
With increasing inflation, one of the most frequent customer questions that we get is how to update your price lists in magicplan most effectively. Here is a quick tutorial on how to make small changes in the magicplan Cloud and bulk changes using the price list template excel.
If you want to know how magicplan can help you with creating more cost-effective estimates to accurately gauge material and labor costs, get our free estimating guide here.