When Apple introduces new features, the world pays attention. In March 2020, the new iPad Pro was unveiled with a LiDAR scanner, which left the most of us wondering what this new sensor will be good for. Earlier this month Apple announced that the iPhone 12 Pro camera will also come equipped with a LiDAR scanner. Given that this technology has been around for decades, the question is, why integrate it now in mobile devices?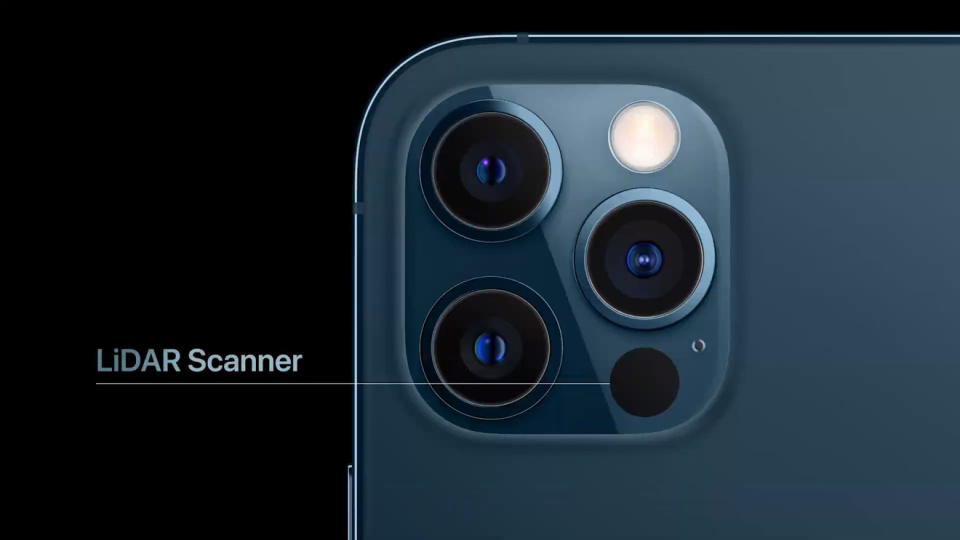 The short answer is to provide better augmented reality (AR) experiences. The more exciting answer for contractors and anyone involved in residential restorations and renovations is that it enables realistic, accurate and fast 3D modeling of indoor rooms – which will not just make our lives easier but also deliver better customer services. Let's take a closer look at LiDAR room scanning, its application and benefits.

What is LiDAR
LiDAR, which stands for "Light Detection and Ranging", is a remote sensing method, using light in the shape of a pulsed laser to collect measurements that can be used to create 3D models and maps of objects and environments. Basically, a LiDAR system calculates the time it takes for the laser to hit an object or surface and travel back to the scanner, on which basis distances can be established using the velocity of light in so-called "time of flight" measurements. Depending on the type of sensor used by a LiDAR scanner, hundreds of thousands or even millions of pulses can be sent per second, allowing corresponding measurement. In a nutshell, LiDAR enables us to investigate environments with incredible precision and flexibility, two words that – whom are we telling – could not be more important for contractors.


LiDAR use cases: from terrain mapping to navigating environments
The LiDAR technology has actually been around since the 1960s and evolved from use for terrain mapping of aeronautics and aerospace to autonomous cars or vacuum cleaner robots today relying on the system to navigate their environment. While it is easy to see how LiDAR's ability to map and model can have a whole range of versatile applications, its use for 3D imagery that can be converted for use in CAD modeling or BIM is obviously closest to home. Apple integrating LiDAR in its latest iPad and the new iPhone 12 Pro is a clear indicator that the need for spatial awareness is going mainstream. LiDAR provides users with better camera functionalities and, most importantly, gives AR experiences a real boost. Depth data and additional data from other camera and motion sensors will enable the AR software to more accurately integrate digital images in the real-world image seen through the lens. You can imagine the fun for gamers when turning, for example, their living rooms into an AR version of video games – or the advantages for indoor mapping to realistically capture room dimensions.
Apple's LiDAR for AR indoor mapping
The LiDAR sensor is optimized for room scanning, measuring the distance to surrounding objects up to 5 meters away. However, it is merely a tech gimmick unless used with corresponding software apps such as magicplan. By combining the power of AR with artificial intelligence (AI) the software can automatically detect and classify objects. Going beyond recognizing basic features such as a floor or wall, a scene's whole geometry can be realistically captured. In this LiDAR world, such a room scan, where data is recorded, identified, and processed by AI, also has long-term value as information can always be accessed and used.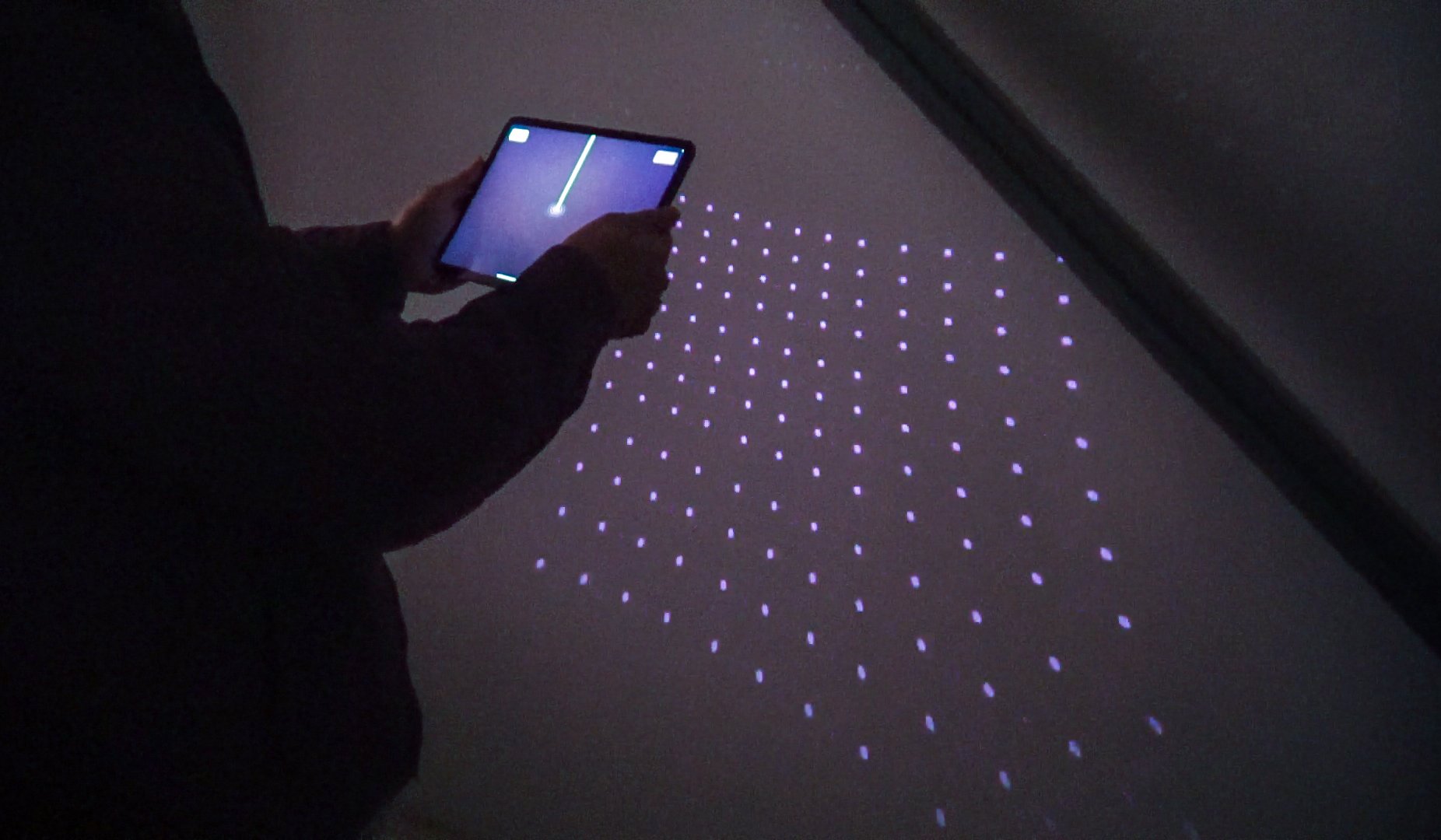 What does Apple's LiDAR sensor do
Apple's powerful LiDAR sensor allows the creation of accurate 3D visualizations in the form of a dense "point cloud," consisting of all the distance points collected and providing valuable information about the respective space. However, to really utilize these 3D models they need to be processed to obtain relevant information from the LiDAR data. Developing an editable CAD model from a point cloud takes a special skill set, and data needs to be evaluated through algorithms, as provided by magicplan's processing software.
Why contractors should tap into LiDAR's potential
Always on the move, juggler of various projects at the same time, keeper of schedules, and master of measurements. Sounds familiar? Yep, we know what it means to be a contractor, which is why we are so excited about the opportunities of Apple's LiDAR sensor. The iPad Pro's and iphone 12 Pro's improved scanner in combination with a floor plan app can simply do a better job when it comes to accurate room dimensions, adding more details to floor plans, visualizing and uploading to the web as 2D floor plans and 3D models, sharing information with clients and partners. And, not to underestimate, ramp up client acquisition with innovative and engaging LiDAR technology. Or using accurate room mapping as a basis for free material and cost estimates to provide customers with a quote on first site visit. Scanning the different stages of renovation or restoration projects also supports quality assurance and ensures that the end result matches what has been agreed upon in order to get paid on time as a contractor.
It also provides instant 3D visual comparisons between planned progress and actual progress, which might even be linked to interim payments for contractors. Errors can be spotted before they become a problem, and reworks can be avoided. LiDAR room scans can be brilliant, cost-saving roadmaps in the residential construction space.


Why homeowners will love LiDAR apps
LiDAR room mapping on the iPad is not restricted to business applications. The easy to use technology is a great empowerment tool for homeowners around home decoration, design, and renovation work. They can create looks, show contractors precisely what they want, and thereby ease communication, present their vision, and establish realistic expectations that work with their budgets.
LiDAR scanning a furnished apartment in 7 minutes
To actually test out LiDAR's accuracy in a real environment, we mapped out a fully furnished apartment in 7 minutes using an iPhone 12 Pro and magicplan's mobile app:


A bright future for LiDAR room mapping
Following the iPad Pro integration, the next-generation iPhone 12, released in October 2020, features an Apple LiDAR sensor, which extends usage scenarios and propels developer activity for AR-enabled apps. LiDAR room scans might even become the most effective and precise way to capture as-built information. Get on board early and check out magicplan's latest app update version 9.1, enabling users to fully utilize the LiDAR technology – without having to learn special skills.

If you're new to magicplan and want to test the LiDAR scanner yourself, register here for free.
---