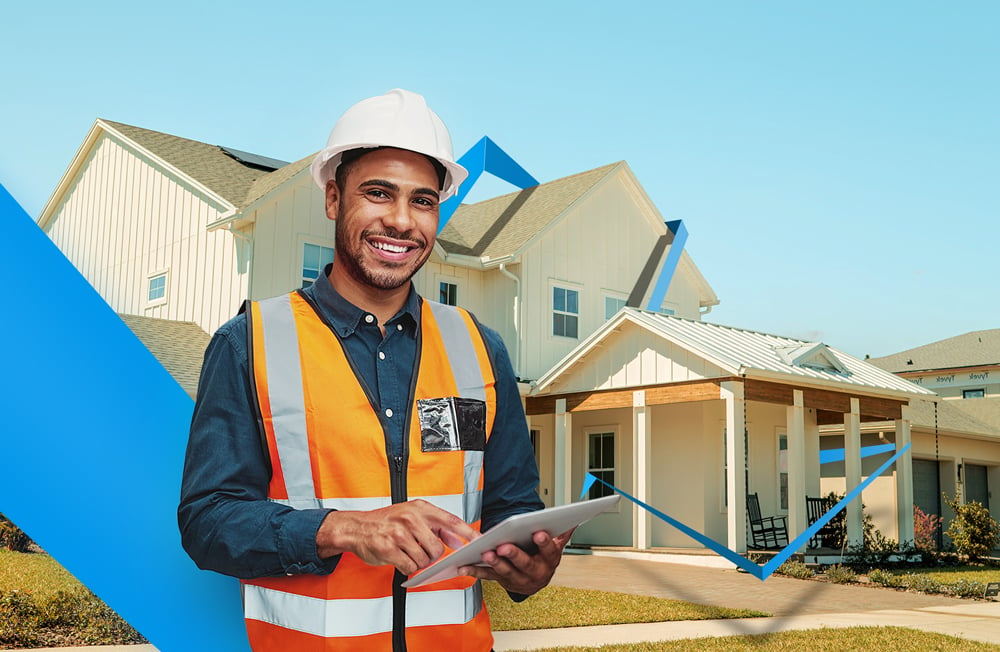 Knowing how to write an inspection report is crucial, no matter what level of experience you have as a home inspector. You may be new to the home-inspection field, or you may be a pro who is looking to improve certain processes. Either way, reviewing these seven best practices may help you improve your report writing.
1. Begin with a Brief Introduction
For example, you may want to explain:
The purpose of the report
What the report covers and does not cover
Any specific industry standards you followed
A mention of any handouts that are being presented along with the report
What the client should do if they have questions (i.e., contact your office)
2. Include a Short Executive Summary
his section will serve as a snapshot of your key findings (the most important issues you found) and, therefore, will satisfy the client's desire to read the "important stuff" first. It should identify all systems and components that do not function as intended, or adversely affect the dwelling's habitableness, or seem to require further investigation by a specialist.
For liability reasons, you should also include a disclaimer that instructs the client to read the report in its entirety, and not just the summary. For example: "This summary is provided as an amenity and, therefore, should not be viewed as a substitute for the entire report. Please read and consider the complete report before making any decisions related to the home inspection."
3. Make the Content Thorough
A high-quality home inspection report is detailed, customized and encompasses all major aspects of a residential property. This is much preferred over a generic inspection checklist filled with checkmarks and meager comments.

Essentially, the report document should contain your observations of the visual condition of accessible areas in and around a home, such as:
The roof

– including drainage systems (gutters, downspouts) and all roof penetrations (chimney, vents, skylights)
The dwelling's exterior – including wall-covering materials, eaves, soffits, fascia, window/door exteriors, flashing, trim, porches, patios, decks, balconies, carports
Access points – including driveways, walkways, gates, stairs/steps, stoops, ramps, handrails
Landscaping – trees/shrubs/plants, retaining walls, surface grading and drainage systems, sprinkler systems
Groundworks – foundation, basement, crawlspace
Interior – floors, walls, ceilings, doors/windows, stairs, steps, landings, ramps, railings, guards, handrails, attic
Plumbing system – valves, water-heating equipment, fixtures/faucets, toilets, sinks, tubs, showers, drains, wastewater system, sump pumps
Thermal envelope – insulation and ventilation

Heating and cooling systems

Fireplaces and chimneys (visible/accessible portions, lintels above the fireplace openings, damper doors/frames, cleanout doors/frames)

Major, built-in appliances

Garage-door operation

Each report may also provide an estimate for the remaining useful life of different aspects of a dwelling, including the structure, the roof, major systems and equipment, as well as paint and finishes. (Although, doing so may increase your liability.)

For more extensive guidelines pertaining to home inspection report contents, you can visit the International Association of Certified Home Inspectors website or the American Society of Home Inspectors website.

4. Format the Content for Easy Reading
You can achieve this by using a couple of common formatting techniques:
Headings that break up the content into helpful sections, with each section focused on a certain topic

Bullet points that offer readable, easy-to-digest chunks of information, and are much easier to absorb than a long sequence of paragraphs
5. Aim for Clarity with Your Wording
In other words:
Explain your observations concisely but clearly for every aspect of the property.
Use simple language and short sentences when possible.
Make complex technical issues easy to understand.
Whenever you include a technical term or industry jargon, explain what that means.
If you find an issue, explain the implication and tell the client what should be done about it (i.e., propose a specific repair or replacement recommendation).
Prioritize issues as well, to communicate which concerns need immediate attention and which ones require less urgency.
Always stick to the facts and omit opinions.
Check your spelling throughout each report to catch and correct any typos.
Be sure to include any required descriptions mandated by your state.
Provide easy access to reference materials, if you think that will be helpful.
6. Incorporate Visuals for Extra Clarity
The inclusion of digital photos in your inspection reports will validate your findings, and will help readers better understand your written descriptions. Fortunately, you don't need a fancy camera. A handy mobile device with a good camera will do just fine. Plus, with the right software app preloaded on your device, you'll be able to integrate pictures quickly and seamlessly into every report.

Another way to make each report more visually appealing is to include a floor plan with notations calling out important issues. For example, instead of writing "an issue was found in the rear left bedroom," you can add a note to where that room is shown in the floor plan. Clients will appreciate how this helps them grasp the exact location of each problem.

And, good news: floor-plan sketching doesn't have to be difficult or time-consuming. A good floor-plan app will make the process speedy and easy.
7. Deliver Each Report Quickly
Many home inspectors deliver inspection reports within 24 to 48 hours. But what if you could generate a report faster and finish it onsite? That's often possible with use of a mobile device and a floor plan app. (Yes, a floor plan app is great for this purpose, too!) Your clients will appreciate receiving a report right away. Plus, you'll appreciate how you can crank out reports more efficiently.

If you're wondering how to become a home inspector…
Read more: Skills and Knowledge You Need to Become a Professional Home Inspector
Conclusion
The home-inspection industry does not mandate 'one set way' to craft a home inspection report. In fact, home inspectors have a wide array of opinions on how to go about doing that. Yet, one thing is certain: By following a few best practices, you can produce reports that are well-suited for their intended purpose – helping clients make important real-estate decisions.
LEARN HOW MAGICPLAN MAKES REPORT DEVELOPMENT EASY, FAST AND EFFECTIVE!


---

Learn how to boost your IAQ business by Marketing Inspections to Multiple Audiences.


Or read our guide on why you should be adding Indoor Air Quality Inspections to your menu of services.