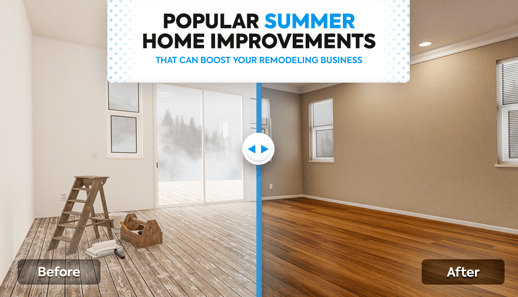 As the summer season approaches, homeowners start planning their home improvement projects to make the most of the pleasant weather. This surge in demand for remodeling services presents a golden opportunity for professional remodelers to increase revenue. To help you leverage this potential, we have compiled a list of popular summer remodeling projects that can boost your business. Let's dive in and explore these exciting options, including large-scale, medium-size, and smaller projects.
Large-Scale Projects
Conversions to Open-Concept Living
Open-concept living has gained immense popularity, and summer is the perfect time to help homeowners achieve this. Knocking down walls to create a seamless flow between two or more rooms can instantly create a more spacious atmosphere, increase natural light, and make a home feel more inviting. But a project on this scale is a lot of work, and will have you on the move a lot. That's why warm, dry weather is ideal. It makes your job easier as you haul debris outside and bring new building materials indoors.
Multi-Room Makeovers
Perhaps you have a customer who wants you to rework two or more rooms simultaneously. Again, summertime is ideal for tackling a larger-size project like this.
Basement Renovations
Warmer weather allows greater ventilation in basements, so you'll have better conditions for any tasks that require access to fresh air – such as waterproofing, painting, or applying epoxy floor coatings.
Multi-Purpose Spaces
Some customers may want you to reimagine a certain space so that it serves two functions. You might be asked to create a guest bedroom/home office combination, or a casual room that accommodates TV watching and working out, or perhaps some other area that performs double duty. Any of these would make a great summer construction project.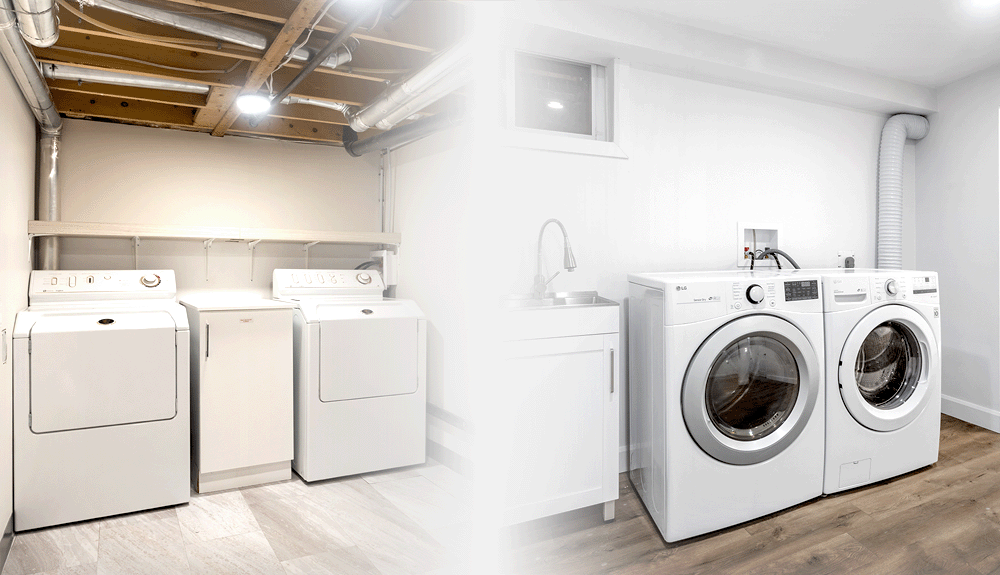 Medium-Size Projects
These projects can be completed at any time of the year, but summer is often a preferred season due to reduced disruptions during daily routines. With the kids out of school and demanding schedules on hold, summer can be an ideal time to renovate these essential areas. Plus, your customers can use grills to cook outdoors while their kitchens are under construction. And you can cut tiles and trim outdoors as well, which is more difficult to do during colder, harsher weather.
Bathroom Remodels
Summer is an excellent time period for tackling bathroom remodels for customers. Offer services such as bathtub/shower replacements, painting, tile installation, and cabinet and fixture upgrades to help homeowners transform their bathrooms into relaxing, luxurious retreats. Ensure you provide efficient solutions that maximizes space and offer durability and functionality.
Creative One-Room Transformations
Does a customer want you to convert a spare bedroom into a fabulous bathroom, renovate a garage into a family room, or complete some other single-room switcharoo? Summer is the best time to gut a room back to bare studs and start anew. You'll want to be able to open windows for ventilation, and move between outdoors and indoors quite a lot as you haul lumber, drywall and new fixtures inside.
Smaller Projects
Are you looking to fill in your schedule with some smaller-scale summer construction jobs? Here are some suggestions:
Window/Door Replacements
Summer is a convenient time to replace customers' windows and doors, to improve energy efficiency and enhance the aesthetics of their homes. This is especially true if you live and work in a climate that has cold fall and winter temperatures. Pleasant summer weather, if not too hot, will help maintain a comfortable indoor environment while window and door openings are exposed to the outside air.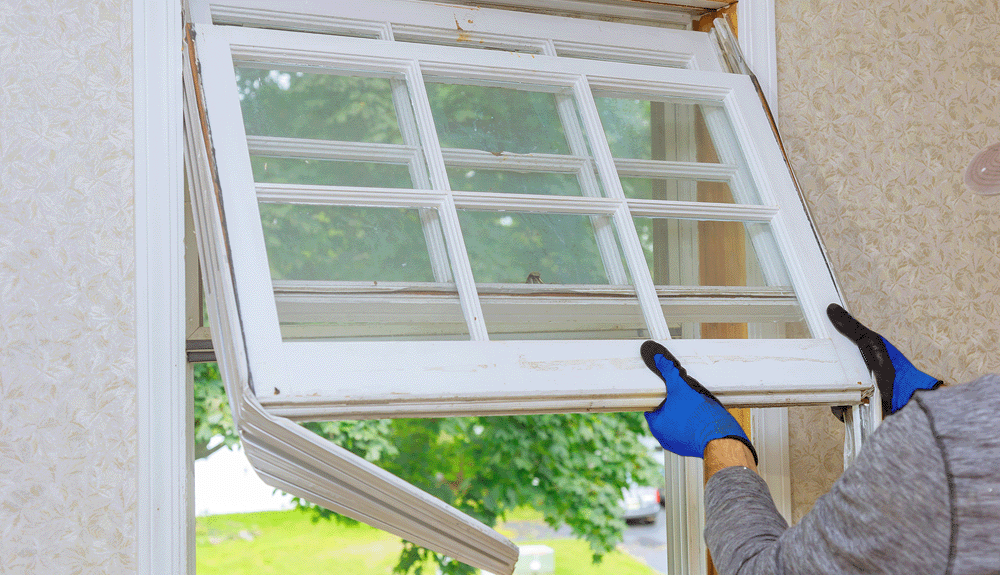 Flooring Upgrades
If you want to help customers by installing brand new hardwood, tile or linoleum flooring, summer is a great season for doing so. The nice weather means you can open up windows for ventilation while adhesives and grout are drying.
Interior Painting
During the summer, you'll be able to open up windows to let out that new paint smell.
Ceiling Fan Installations
Warmer weather can prompt people to think, "I really want a ceiling fan installed." Help them out by offering this specific type of electrical service, which is something most homeowners are not capable of tackling themselves. It's one of those summer home projects you can complete fairly quickly.
Kitchen Countertop Replacements
While this seems like a project that's fine to do any time of the year, it's actually a smart one to schedule during the summer. When you're hauling out an old countertop and carrying in a new one, clear walkways are better than ones covered with ice and snow.
How to Save Time So You Can Take on More Summer Projects
Gather Room Measurements More Quickly
Ditch your tape measure. It's old-school and takes up too much time. Instead, simply grab your smartphone or tablet and use a digital floor plan app, like magicplan, to capture and document the dimensions of any room. With the right app, you can even avoid the hassle of having to move furniture out of the way. That's because theapp's smart technology will automatically sense a room's full dimensions through your mobile device's camera. All you have to do is walk around the space with your device and let the app capture the measurements and sketch a floor plan automatically.
Read more: Professional Floor Plans: Sketching the Hard Way vs. the Easy Way.
Plan Summer Projects Better and Faster
A good floor app does more than just measure and sketch. It's also a terrific planning tool! Use it to move efficiently through all of the following steps:
experiment with different design alternatives

visualize how people will move through a redesigned space

turn a concept into a concrete form and present it to your customer

work through any potential challenges

note what exactly needs to be done

estimate your remodeling plan accurately to develop a budget

order the correct amounts of materials and supplies

determine labor hours and plan a work schedule

double-check your next steps before starting any demo work

communicate your plan to any subcontractors you hire
Recap
The summer season brings with it a surge in demand for home improvement projects, providing you with a significant opportunity to grow your revenue. By focusing on popular projects that are perfect for warm weather, you can attract new customers who are seeking to enhance their homes. Promote and embrace these projects, provide excellent service, and watch your remodeling business thrive as homeowners flock to you for their summertime transformations!

Read a testimonial: Discover why Monk's Home Improvements uses magicplan for remodeling projects.
Discover 12 Marketing Tips for Your Residential Contractor Business.