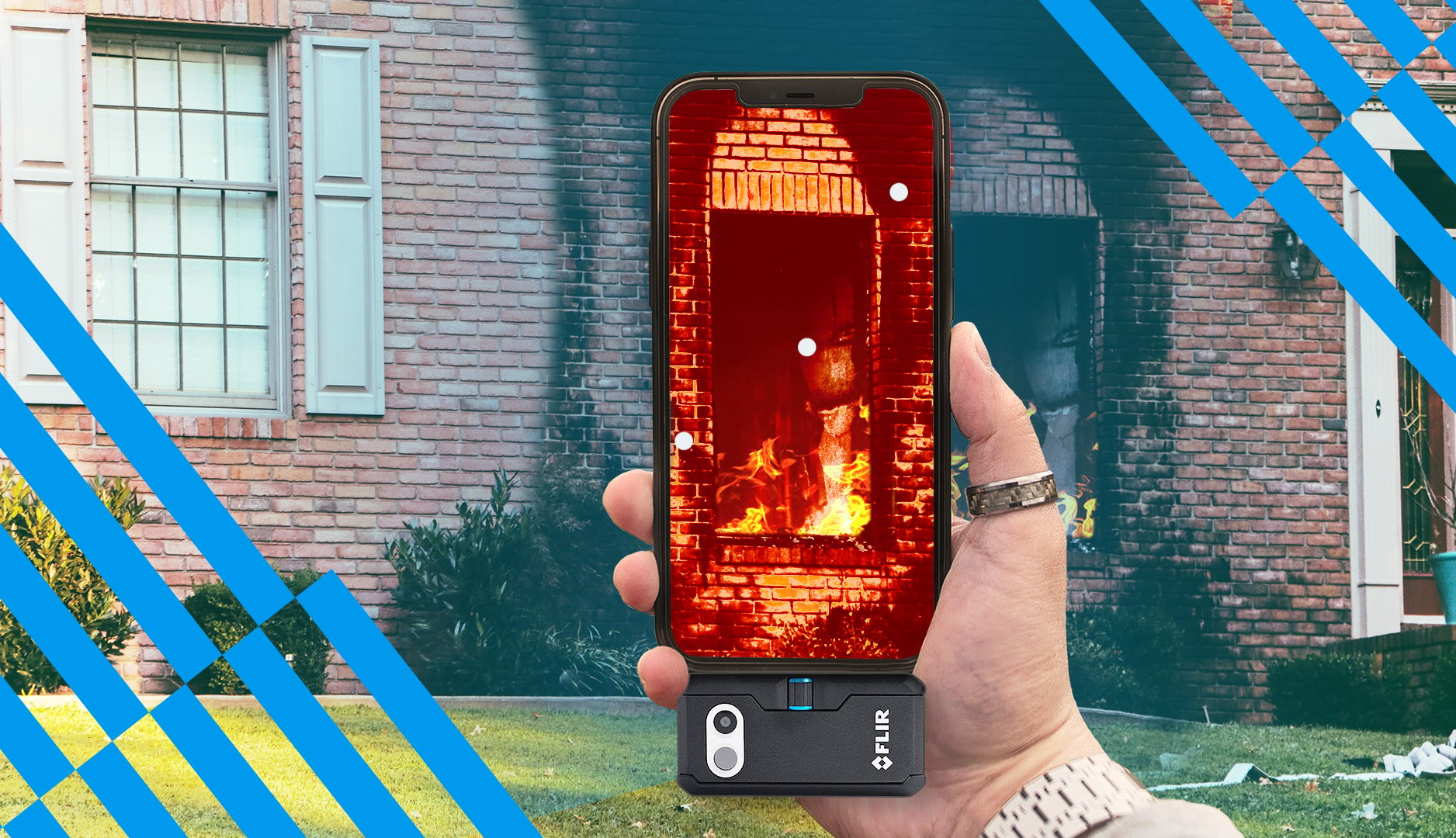 Are you a professional home Insurance adjuster or a restoration expert? Or are you currently training for one of these roles? If so, you may be called on to visit a fire-affected home on occasion to conduct a thorough fire damage inspection and evaluation. This is necessary for determining the extent of the damage, and also the remedy work that must be completed to restore the home to its pre-loss condition.

So, let's take a look at what goes into completing the fire damage assessment process.


First of All, Determine How You Will Document Your Findings
Later on, after your fire-damage evaluation is complete, you'll want to produce a report. Ideally, this report should document and substantiate every detail of your findings and identify significant priorities or problem areas. It should also describe the fire damage house repair work that must be completed.

Many successful adjusters and contractors like to create reports with a floor plan app loaded on a phone or tablet. This type of app is an ideal tool for documenting residential fire damage. It allows you to create a floor plan sketch quickly and easily, insert annotations describing the extent of damages, and also add photos, which provide a vital visual record.

Read more: Enhancing a Floor Plan with Features, Annotations, Objects and Photos
Get the Fire Department's Report
Request a copy of the report the fire department submitted to the U.S. Fire Administration's National Fire Incident Reporting System (NFIRS). You can review that document to obtain details on the cause of the fire and an estimate of losses to the home and personal property.

About NFIRS
NFIRS is a voluntary reporting standard that fire departments use to uniformly report on the full range of their activities, from fire to emergency medical services to severe weather and natural disasters. The NFIRS database comprises about 70% of all fire incidents that occur annually.

Make Sure the Home Is Safe to Enter
For your own protection, do not enter the home until the fire department deems it safe to do so. When you are ready to enter the home, be sure to take necessary safety precautions, such as covering yourself with protective clothing, wearing a dust mask, and having rubber gloves handy.
Speak With the Homeowner
Begin your visit to the property by engaging in a conversation with the homeowner and asking some questions about the fire. This will help you understand the fire incident from that person's point of view.
If you are an adjuster, you may be expected to provide a complete copy of the applicable insurance policy, explain the claim process, and then officially record the homeowner's statements. If you are a restoration specialist, the conversation may reveal some information that will help you plan your disaster restoration work.
Assess the Home's Exterior
Starting at the top, closely evaluate the roof materials, chimneys, vents and gutter systems. Then examine walls, windows and entry doors to look for signs of damage.
Perform a Structural Assessment
The home needs to be examined for potential structural damage so it can be properly repaired to local building codes. This will ensure that the dwelling has adequate load-bearing capacity and can be safely inhabited. You may even want to have an experienced structural engineer accompany you during this critical stage of the assessment.
Structural assessments often begin in the basement and work upward. Common post-fire structural issues include:
Cracks in load-bearing and foundation walls

Damaged support beams, floor joists and load-bearing posts or columns

Weakened metal truss plates and other framing connectors

Sagging ceilings and floors
Complete a Visual Assessment of Other Damage Throughout the Home
The main damage in most fires is caused by water, soot and smoke. And, of course, additional damage can occur from a fire's intense heat.
If you realize the fire damage primarily affected just one room in the home you're inspecting, be sure to carefully inspect adjoining rooms as well. You'll want to conduct an accurate assessment of how much water, soot, smoke and heat damage has affected each area. Look for and document any indications of water damage, grainy soot residue, pervasive smoky odors, and charred, stained or melted materials.
Don't forget to examine the attic insulation, if you suspect it was affected by the fire or firehose water.
You'll also want to look for signs of mold as you move through the home. Mold can appear quickly after water has been used to extinguish a fire. Remember that water intrusion can spread to ceiling, wall and floor cavities that were nowhere near the actual fire.
Examine the Home's Systems to Look for Troublesome Issues
The last thing the homeowner wants is a secondary electrical fire. So, be sure to perform a comprehensive electrical inspection, and document any damaged wiring or devices (outlets, switches, circuit breakers, etc.) that need to be replaced. Be sure to inspect the home's plumbing system as well. Plastic pipes and fittings may have melted, while metal pipes and fittings may begin corroding and leaking water. Evaluate the heating/cooling mechanical systems, too. And if the home has gas lines, check those by looking for any dangerous cracks, corrosion or broken fittings.
Of course, you have the option of involving other professionals to help with these steps: a licensed electrician, a licensed plumber, an HVAC professional, and a representative of the local gas company.
Inspect Damaged Contents
Assess the home's contents with a systematic approach, room by room. Determine what should be discarded and what can be packed up and restored.
Evaluate Other Parts of the Property, If Necessary
The homeowner may have insurance coverage for other areas that also suffered fire damage. For example, some homeowner insurance policies cover structures that are not attached to a home, such as detached garages, fences or sheds. Some policies also cover damages to trees or shrubs. You will have to determine if either of these situations exists for the property you are assessing.
Communicate Transparently and Confidently
Once your assessment is complete, you will need to submit your fire damage report. A high-quality floor plan app with reporting capabilities will allow you to do this quickly and seamlessly. If you're an adjuster, you can use the app to finalize and submit your report to initiate the claim process. If you're a restoration specialist, you can discuss the report with the homeowner and also use it to develop a detailed scope and quote for repairs.
Conclusion
Performing an assessment of a fire-damaged home is a meticulous process with multiple steps. It's helpful to understand exactly what the process involves – including the all-important practice of proper documentation.
SEE HOW YOU CAN PRODUCE DETAILED REPORTS WITH YOUR MOBILE DEVICE

Or continue with our Key Tools for Restoration Contractors