magicplan now integrates with Zapier. This lets you connect magicplan with over 2,000 other applications.
Although magicplan is packed with features, we know that you rely on a whole stack of other software to run your business. Keeping track of projects, leads, messages, and files across multiple platforms can be a headache!
To get the productivity boost you were hoping for when implementing these systems, they need to work together. Getting integrations to work is often cumbersome and requires extra effort from developers. This is where our new partner Zapier comes in. Zapier's easy-to-use visual workflow builder allows you to connect magicplan with over 2,000 websites and apps — no technical skills required.
Today, we're introducing the first version of our Zapier integration included in our Report and Estimate subscription plans. We'll be adding more triggers and actions within Zapier, and we'd love to hear what other integrations you'd like us to add.
Zapier connects magicplan with over 2,000 apps, including Google Drive, Housecall Pro, JobNimbus, Slack, or Zoho CRM, to name a few. Check out our integrations page to see all featured integrations.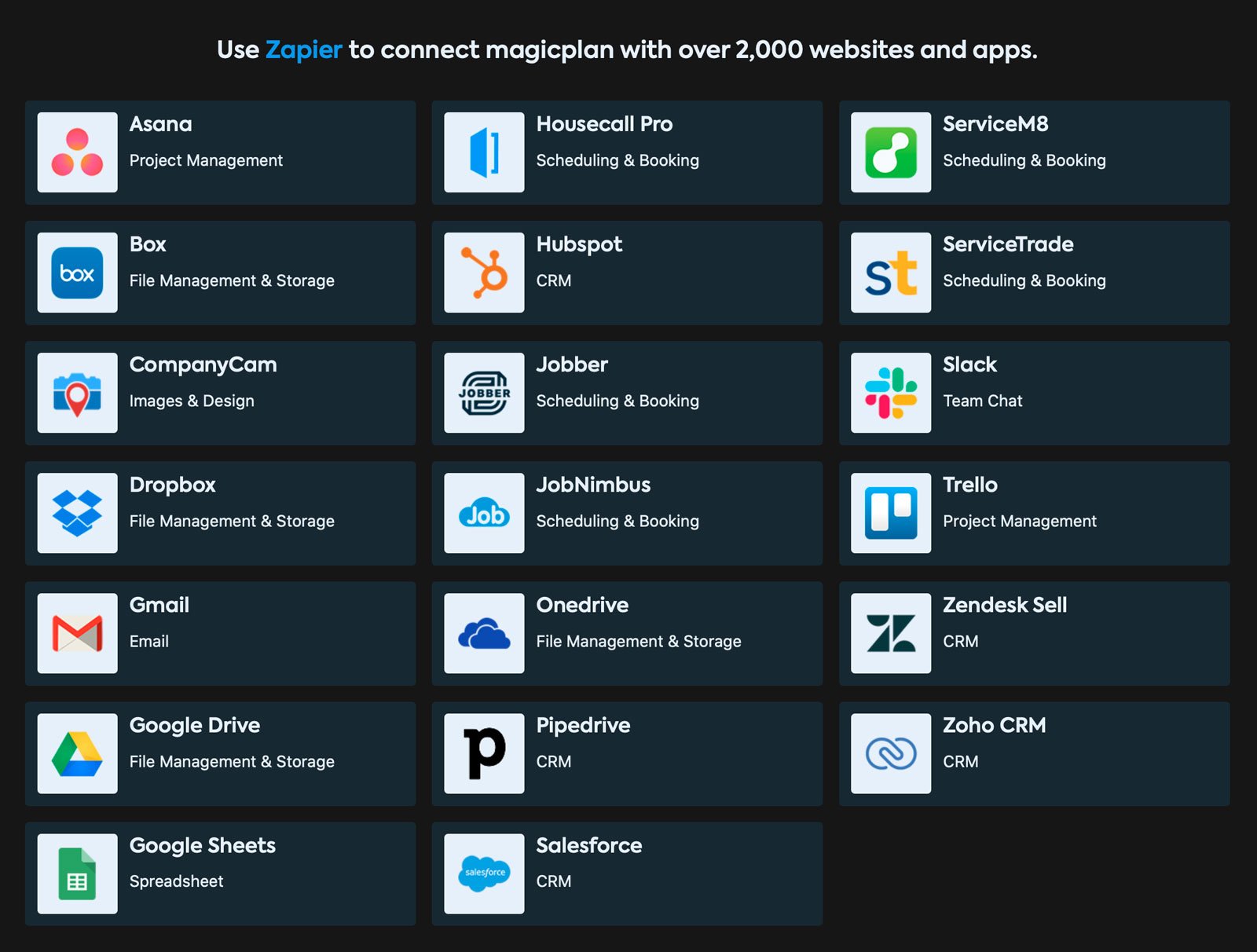 Here are some ways you can use magicplan's new integration capabilities to automate workflows and eliminate tedious manual work involved in managing your day-to-day.
Upload magicplan files to Google Drive when you trigger a new export in magicplan
If your team uses Google Drive to keep your files organized and up to date, this integration will save you loads of time! Upload files, pictures, and folders without even opening Google Drive. You can also set up notifications in your platform of choice for changes and additions made to your projects and files.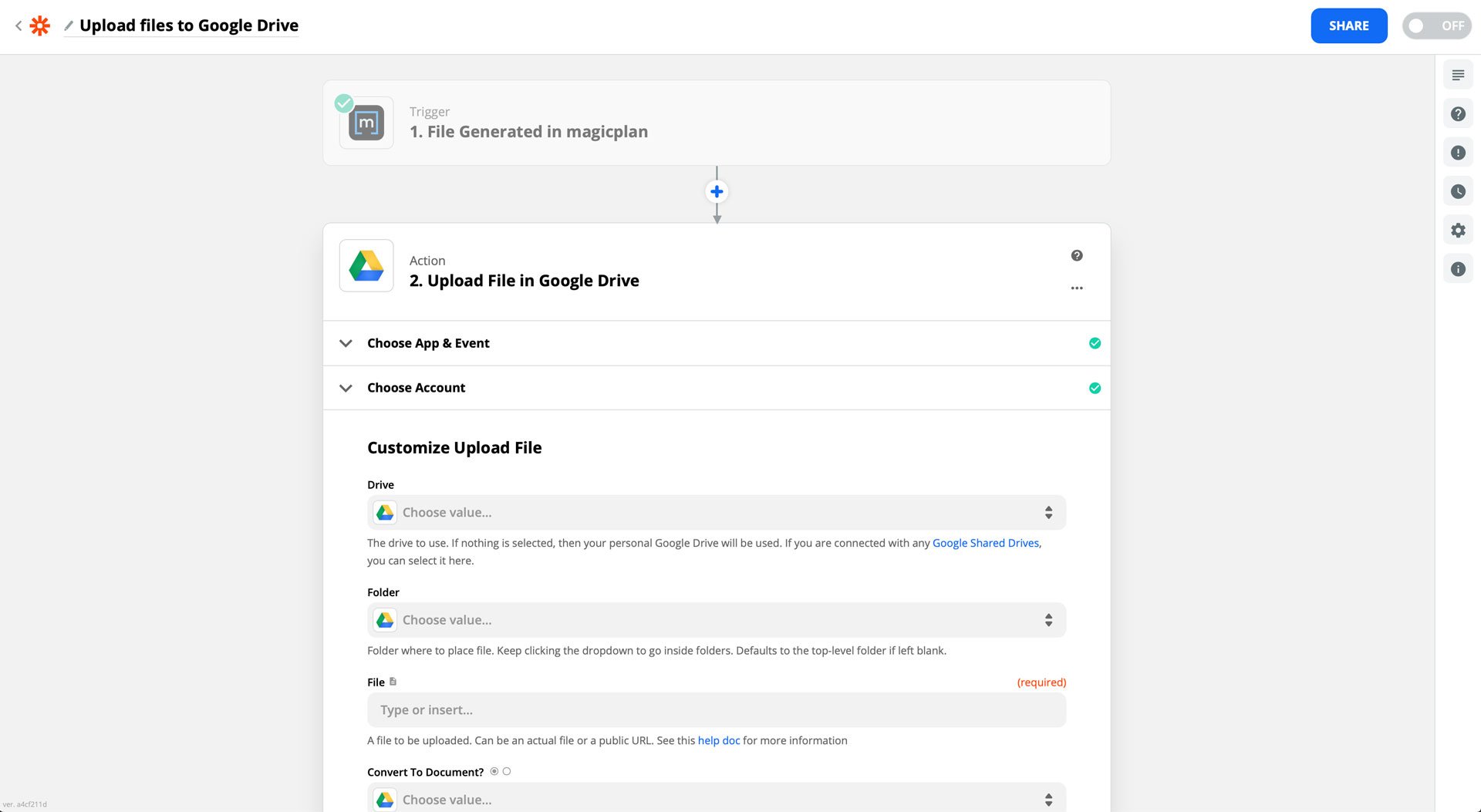 Create new magicplan projects when you create a new job in JobNimbus and automatically transfer files back to JobNimbus
Keeping track of jobs and activities in JobNimbus while managing projects in magicplan at the same time can be a little overwhelming. Without a single line of code, this integration allows you to automatically create new magicplan projects from JobNimbus, transfer customer data, and upload files from magicplan to JobNimbus.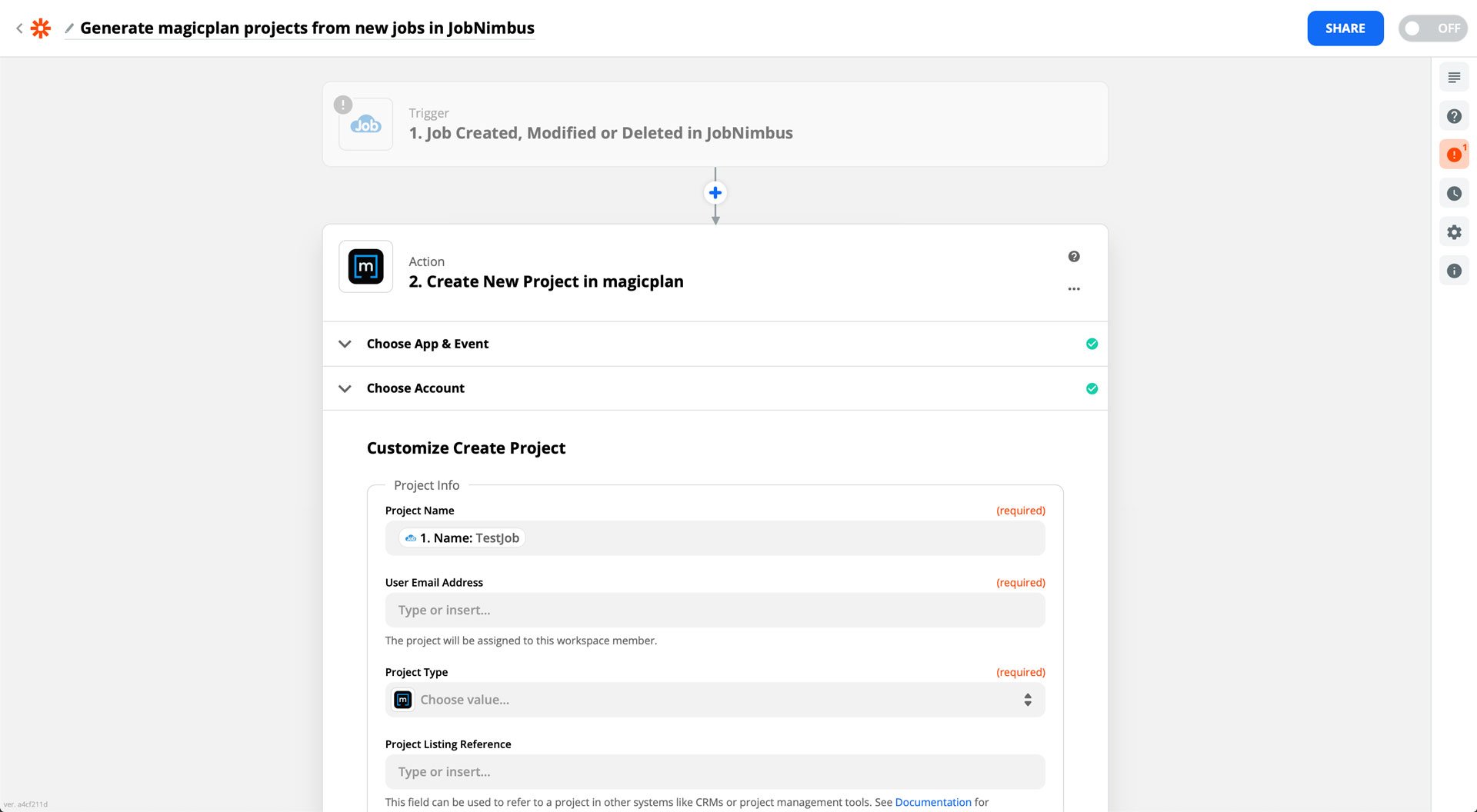 Trigger notifications and transfer files to your team chat in Zapier
Simplify your team's communication with our Slack integration. In a matter of minutes and without a single line of code, you can automatically send messages when something happens in magicplan or share files generated in magicplan with your team in Slack.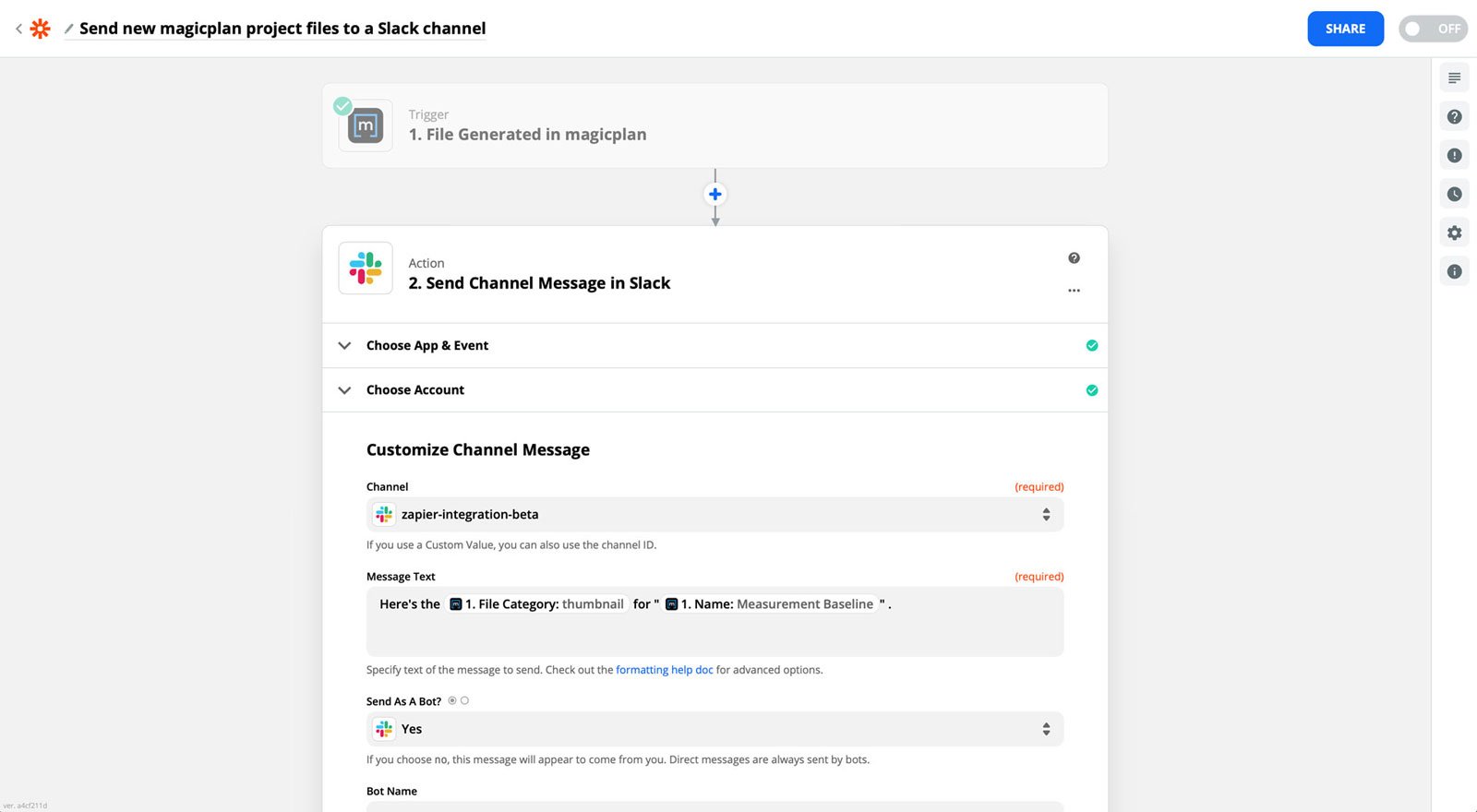 Setting up automated workflows (called Zaps) is quick and easy. Watch our step-by-step On-demand webinar or read the getting started guide to learn more.
The combinations of apps and workflows are close to unlimited. We're excited to get your feedback on our new integration capabilities. Don't see an integration you'd like? Send us your request here.