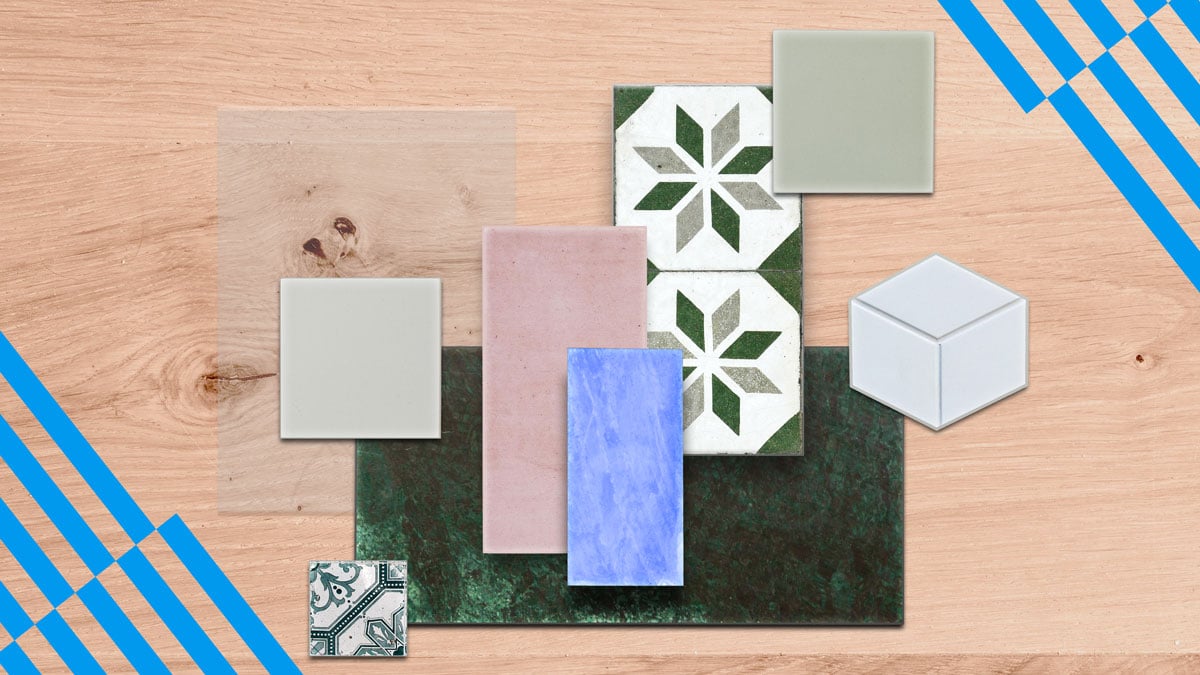 You pride yourself on producing top-notch kitchen and/or bath remodels. Or maybe you're new to the remodeling biz. Either way, your success will be influenced by the types of suppliers you choose. Here are seven qualities to seek out when examining your supplier options for tile and flooring.

1. Good Reputation
You pride yourself on producing top-notch kitchen and/or bath remodels. Or maybe you're new to the remodeling biz. Either way, your success will be influenced by the types of suppliers you choose. Here are seven qualities to seek out when examining your supplier options for tile and flooring.
Tips: Word of mouth can reveal a lot about a tile supplier or flooring supplier. So, read reviews written by people who have worked with a supplier you are considering. Companies with stellar reputations tend to have a lot of positive reviews. You'll want to avoid those that have negative, not-so-encouraging customer feedback. Also, follow the supplier on social media to see how it handles customer complaints. Look for timely, courteous, helpful responses – all good signs that the company respects and values its clientele.
2. Solid Experience
Search for suppliers who specialize in dealing with professional contractors and who have been in business for several years. Those companies probably have proven processes in place, and can offer a lot of in-depth knowledge and expertise. Newer, startup businesses, on the other hand, might be more of a gamble… and perhaps just too risky to give you the level of assurance you need.
3. Wide Selection
Whether you're looking for tile suppliers or flooring suppliers, look at the products they have to offer. You should gravitate toward sellers that offer a beautiful, diverse collection of products and adequate stock levels. Some will even let you check the stock level of any product online.
For tile: Ideally, choose a supplier that carries multiple product offerings. That includes different types of tile – e.g., ceramic, porcelain, quartz, glass, marble, natural stone – in various sizes, shapes, colors and textures. It's also helpful if the supplier carries tile-installation materials as well, so you can purchase everything you need from one place.
For carpet and wood/vinyl/laminate flooring: Again, gravitate toward suppliers that carry a wide range of products. This will help ensure that you can find the right flooring for every remodeling customer. Or, if you prefer to work with a company that specializes in one type of flooring, such as wood, make sure the selection and inventory are up to your standards. That applies to accessories as well. For example, a wood-flooring specialist would be expected to carry wood trim, thresholds, floor vents and other add-ons.
4. Superb Quality
Look for suppliers that source first-rate products from reputable vendors. Those items are more likely to look attractive, last for years, and be covered by decent warranties. In comparison, cheaper products from unfamiliar sources are generally less attractive and less durable, and will reflect poorly on your reputation as a remodeling expert.
5. Excellent Customer Service
Gauge how well a potential supplier meets your service expectations.
Are their store hours contractor-friendly?
Are their associates helpful and highly knowledgeable about the home remodel supplies they are selling?
Do they offer expert installation advice (e.g., the best mortar and grout for a certain type of tile)?
Do they offer a full-service website for when you want to order online?
Can you return unneeded products for store credit, an exchange or a refund, with no restocking fees?
What are their payment terms for professionals?
Can you borrow free tile and flooring samples?
6. Reliable, Timely Fulfillment
Think about what's important to you. How quickly do you expect your orders to be fulfilled? Do you want to pick up orders yourself, or do you prefer to have orders delivered directly to your job sites? Or maybe a combination of both methods? Does the supplier have an easily accessible warehouse? Do you expect delivery services to be free of charge? All of these are important considerations when you're investigating local suppliers.
Are you wondering where to buy flooring online or buy tile online? Do some research regarding product fulfillment policies. When evaluating any online sources for wholesale home remodeling supplies, ask about their typical turnaround times and shipping policies to determine if those will meet your needs.
7. Discounted Pricing
Many suppliers are open to giving remodelers discounts or special deals. So, even though you don't buy in bulk like many home builders, you may still qualify for some pricing breaks and other perks. But you won't know about those if you don't ask questions.

Here are a few examples:
Do you offer special pricing for all contractors, or do you mostly base your discounts on order size? (Straight up, this is the first question you should ask.)
Do I have to register as a contractor to qualify for discounts? (Find out the facts ahead of time.)
Do you offer a new customer discount? (Hey, it can't hurt to inquire about this.)
Do you offer any other pricing perks to remodelers like me? (For example, one of the big-box chains gives contractors the ability to earn gift cards and points that can be redeemed for products.)

Also, bringing some value to the negotiating table will help you achieve the best pricing possible:
Ask if the supplier will offer a discount if you pay with cash instead of a credit card. Offering to pay upfront in cash often gives you significant negotiating leverage.
Also, inquire if an early-payment discount is offered. Some suppliers are willing to give a small discount to get your payment pronto.
Bonus: 3 Tips for Working with Suppliers
1. Use a floor plan app to sketch each job site's interior dimensions and features, and indicate the square footage of areas where you'll be installing tile or completing a flooring remodel. Add a few photos of those areas for reference. Then export your sketch as a preliminary work plan, and show it to your supplier's sales rep to get their professional input. They may be able to help streamline the product selection process for you.


READ MORE: Enhancing a Floor Plan with Features, Annotations, Objects and Photos

2. Have a predetermined idea of the type of product you envision and share the budget that's available, to make the selection process even faster and easier.

3. Check out a few samples that you want to show to your customer, and be sure to return those samples in a timely fashion to build a good rapport.
Continue reading our guide on 11 mistakes to avoid when remodeling customers' kitchens
Or find out how to estimate a kitchen remodel.