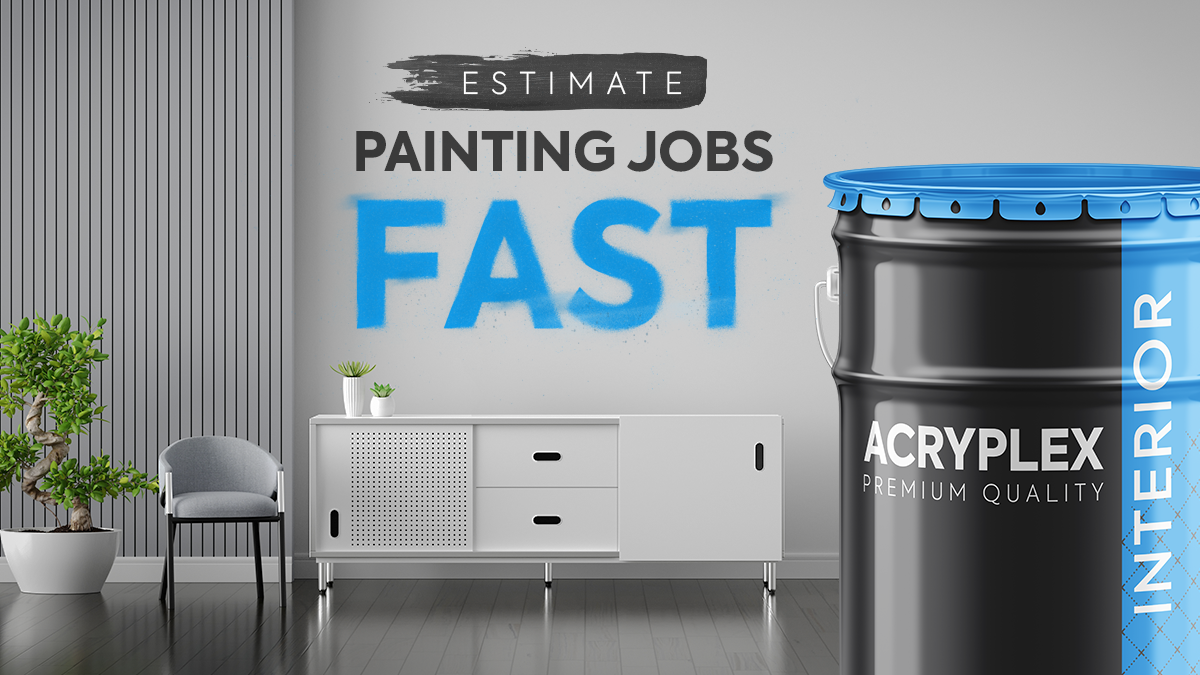 The fastest method for estimating may be one you haven't tried yet. It involves using a digital floor plan app – one that's designed to speed up the estimating process for professional contractors. Read on to see how this method involves just six basic steps.
NOTE: Select a floor plan app that has pricing, measuring, estimating and reporting functions (everything you'll need and want in painter estimate software).
Step 1: Create a Digital Price List
A floor plan app with a versatile price-list function is really beneficial. It should let you create and store a customized, structured price list that you can reference anywhere and at any time. Make sure your price list encompasses both material and labor costs – essentially any aspects that should be factored into your project estimates.


PRO TIP: This step of creating a new price list only needs to be completed once.
But you should revisit and revise your price list on occasion to reflect current costs. This is especially important during times of fast-rising inflation.


Step 2: Visit the Job Site and Quickly Gather Measurements
First, talk with the homeowner to determine the scope of their painting project. Then, once again, put your floor plan app to work:
Connect your mobile device with a Bluetooth laser distance measure.

Open your floor plan app to begin a new sketch.

Start moving your device around the room that you want to diagram. (The app will work in tandem with the device's camera to sense the width and length dimensions of the room. Then it will use augmented reality technology to assemble a representative floor plan.)

If you are going to paint the walls, add the room's ceiling height to your sketch.

Think of your finished sketch as a painter estimate template.
PRO TIP: Don't rely on the customer to do the measuring for you.
Sure, it might be faster to have the customer provide square-footage numbers, so you can bypass an in-person visit. But that's something you don't want to do, for three important reasons: (1) The customer's numbers may not be accurate. (2) They may fail to mention areas that require extra preparation or repairs before painting begins. (3) You miss an opportunity to show off your professional skills and tools to establish a high level of trust.
Step 3: Document and Photograph Any Repairs or Prep Work That Will Be Necessary Before Painting
Simply insert notations in your floor plan to call out these special areas. Then attach your photos to your floor plan and add brief captions for extra clarification. These additions will be helpful resources as you work on formulating your interior paint job estimate (and can also be helpful to the person doing the actual painting, whether that's you or someone else).
PRO TIP: Take photos with your mobile device instead of a separate camera.
In other words, use the same mobile device that has your floor plan app installed. This makes it easy to attach the photos to your floor plan sketch.
Step 4: Prepare a Project Checklist
Once your floor plan document is complete, it's time to prepare a checklist before you begin any calculations. Your checklist should cover all factors that will impact your material and labor costs. These factors may include:
Various repairs that need to be completed first (nail pops, dents, holes, scratches, etc.)

The surfaces of areas to be painted (walls or ceilings or both; smooth or textured surfaces; areas with decorative moldings, etc.)

Whether you are estimating for residential construction that's brand new or an older, lived-in home

Whether or not priming is needed

The total square footage that needs to be primed and/or painted

The number of coats required

The brand and coverage quality of the paint you will use

The experience level of the person who will do the painting (novice, mid-level or advanced)


Preparing a checklist shouldn't take more than a few minutes, and it can be very helpful.
Step 5: Estimate Material and Labor Costs
Here is where you can put your floor plan app to work for a third time. When you have a full-function app such as magicplan, you can calculate material and labor costs easily, quickly and accurately. The app will allow you to build an estimate based on your captured floor plan data, your custom price list, and your project checklist.
PRO TIP: Don't Include a Discount
Doing so will decrease the perceived value of your services, and it will cut into your profitability. Instead, rely on your site-inspection documentation, price list, and app functionality to develop a fair and accurate estimate.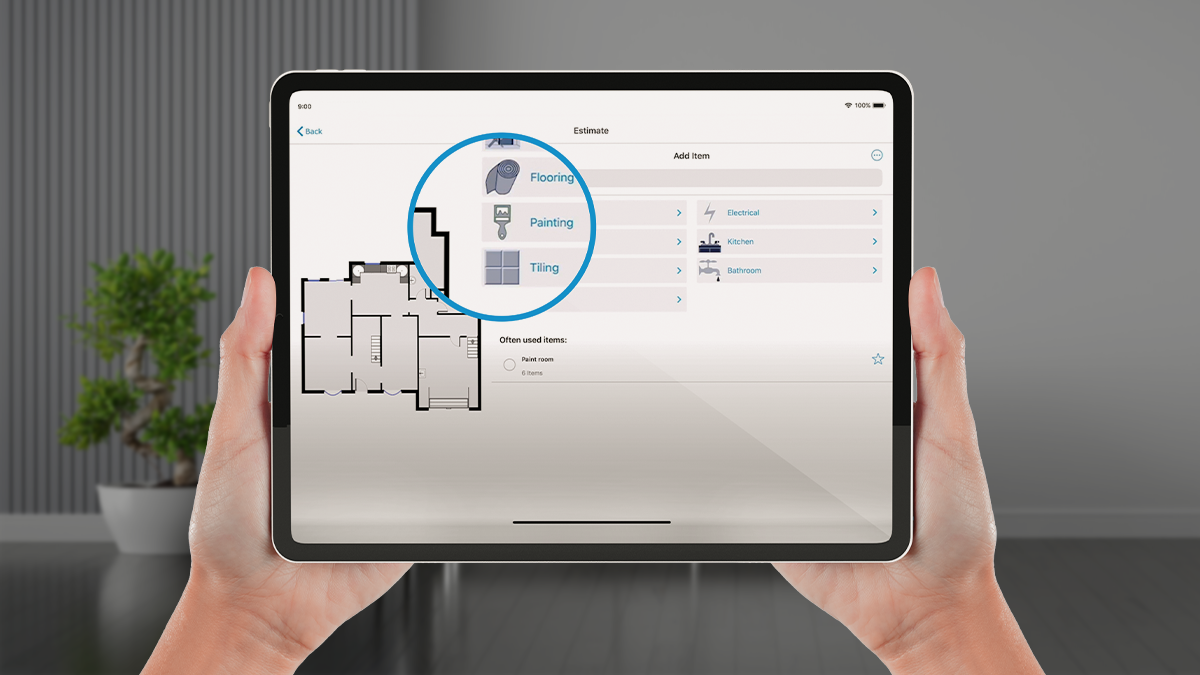 Read more: Estimating a Kitchen Remodel as a Residential Contractor
Step 6: Finalize and Share Your Estimate Document
Here's a fourth way your floor plan app can help you save you time: Simply use the app's reporting function to generate a professional-looking, easy-to-read PDF, complete with your company logo and contact information. Then instantly share the document with your customer while you're still there, in their home – which is a quicker, more effective way to secure their approval. It gives you an opportunity to promote the value of your services, answer any questions, and emphasize the quality of your work.

PRO TIP: Add an expiration date to your estimate.
Let the homeowner know that you are locking in your pricing for a set amount of time (perhaps 30 or 45 days from the date you present your estimate). This precludes any expectations that your estimated amount will be valid months later – at a time when your costs may be much higher.
Conclusion
Faster estimating with a multi-function floor plan app has multiple benefits. It increases your productivity so you can get more done. It helps you minimize costly mistakes by automating the measuring, calculating and reporting steps. It makes you look more professional. And it helps you close more deals by providing interior painting estimates on the spot. Find out for yourself by downloading a high-quality floor plan app today!
LEARN MORE ABOUT CREATING DIGITAL ESTIMATES ON YOUR PHONE ON-SITE


---
7 Methods for Taking Measurements at a Customer's Home