As a professional bathroom remodeler, you undoubtedly focus on offering high-quality workmanship. But do you also invest time in leading and steering the design process? Remodeling presents an opportunity to examine an existing bathroom space and decide how to design it better – including possibly incorporating trending design choices.
Why It's Important to Be Aware of Current Trends
When it comes to modernizing existing bathrooms, most homeowners want advice and recommendations regarding the overall design. They will look to you for assistance concerning reimagining and planning the general bathroom design layout, as well as selecting specific colors, materials and products. That is why it is beneficial for you to be aware of popular bathroom trends – beautiful, thoughtful and sought-after design solutions. If you have a good grasp of what's trending in the interior design world, you can help customers understand how bathroom remodels are evolving – and then guide them through the all-important design process. In other words, you'll be able to inform them and inspire them. And they'll love you for that!
Below, we list ten big bathroom trends that are impacting not only remodeling, but also new residential construction. We recommend reading the full list. Then consider how you might incorporate one or more of these latest trends in bathroom remodeling in your upcoming projects.
1. Spa-Like Features
Peaceful, spa-inspired spaces are hugely popular right now. For remodels, this means transforming bathrooms from utilitarian spaces to elegant sanctuaries where homeowners can relax and unwind. This can be achieved by using soothing colors, luxurious finishes, and indulgent touches, such as beautiful stone tiles, adjustable rainfall showerheads, and open shelving for displaying white, fluffy towels. The ultimate effect should be a private haven that is an absolute delight for the senses.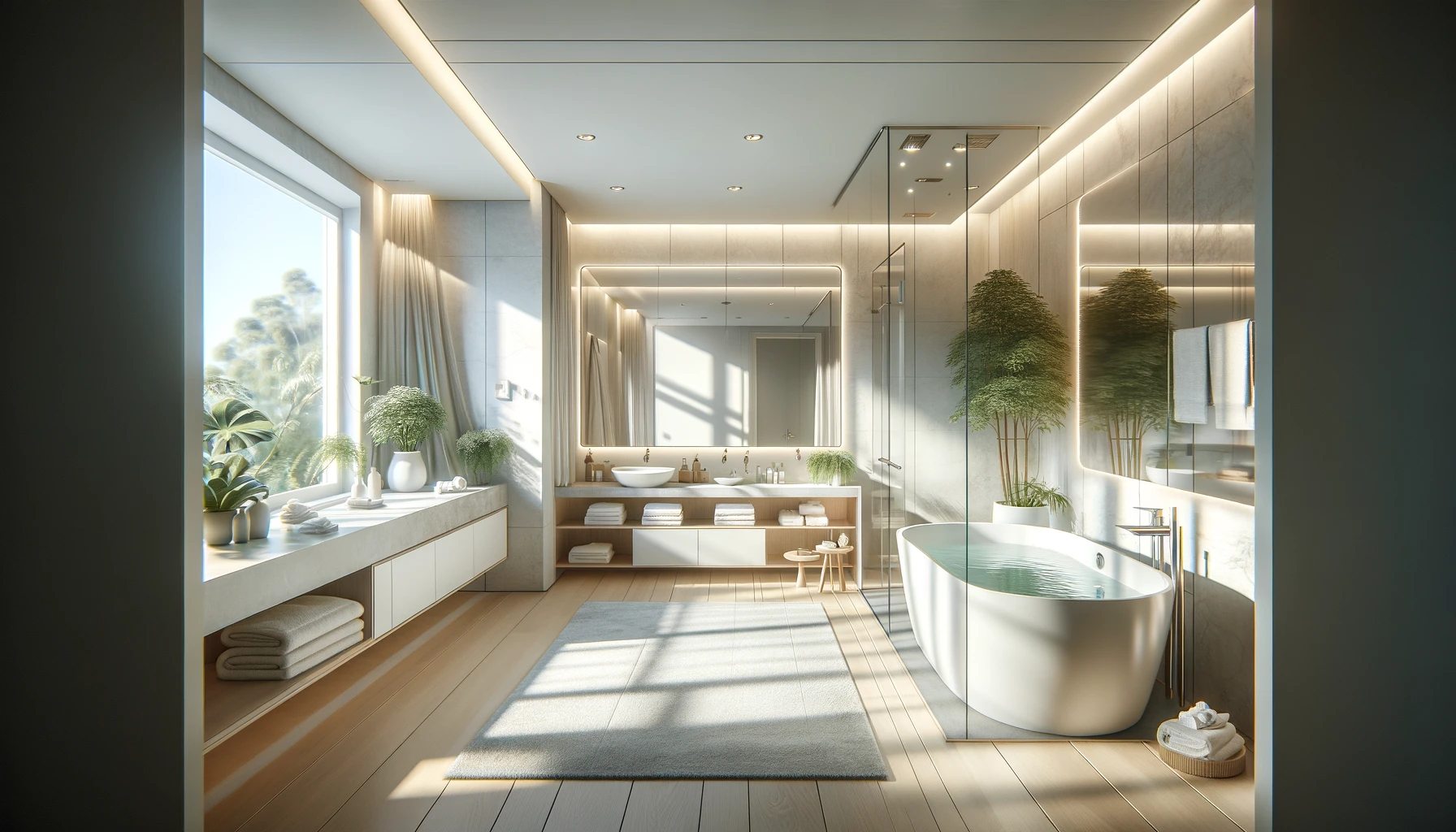 2. Organic Accents
Say goodbye to synthetic materials and painted finishes. This year, the bathroom industry is gravitating toward more natural features such as tinted-plaster walls, stained-wood vanities, and concrete and stone elements. These can be combined with contemporary touches to achieve organic modern style, a hybrid design trend that is growing in popularity.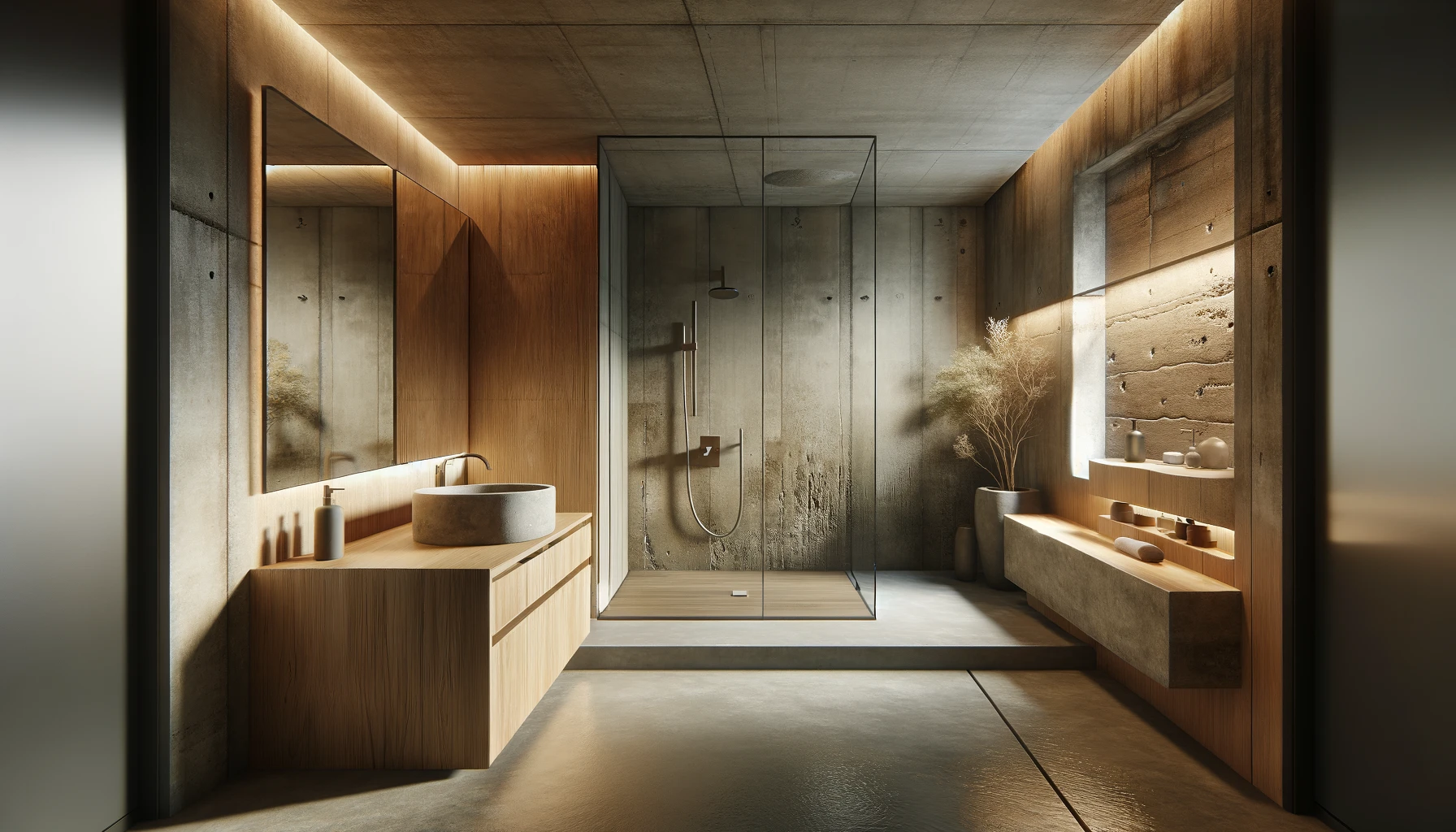 3. Freestanding Bathtubs
Installing a freestanding bathtub is a great way to add a luxurious focal point to a bathroom. Plus, this type of tub can help turn that space into a relaxing retreat. High-end freestanding tubs come in a variety of colors and styles, from classic, claw-foot beauties to modern-minimalist designs. Take time to explore all of the different options that are now available.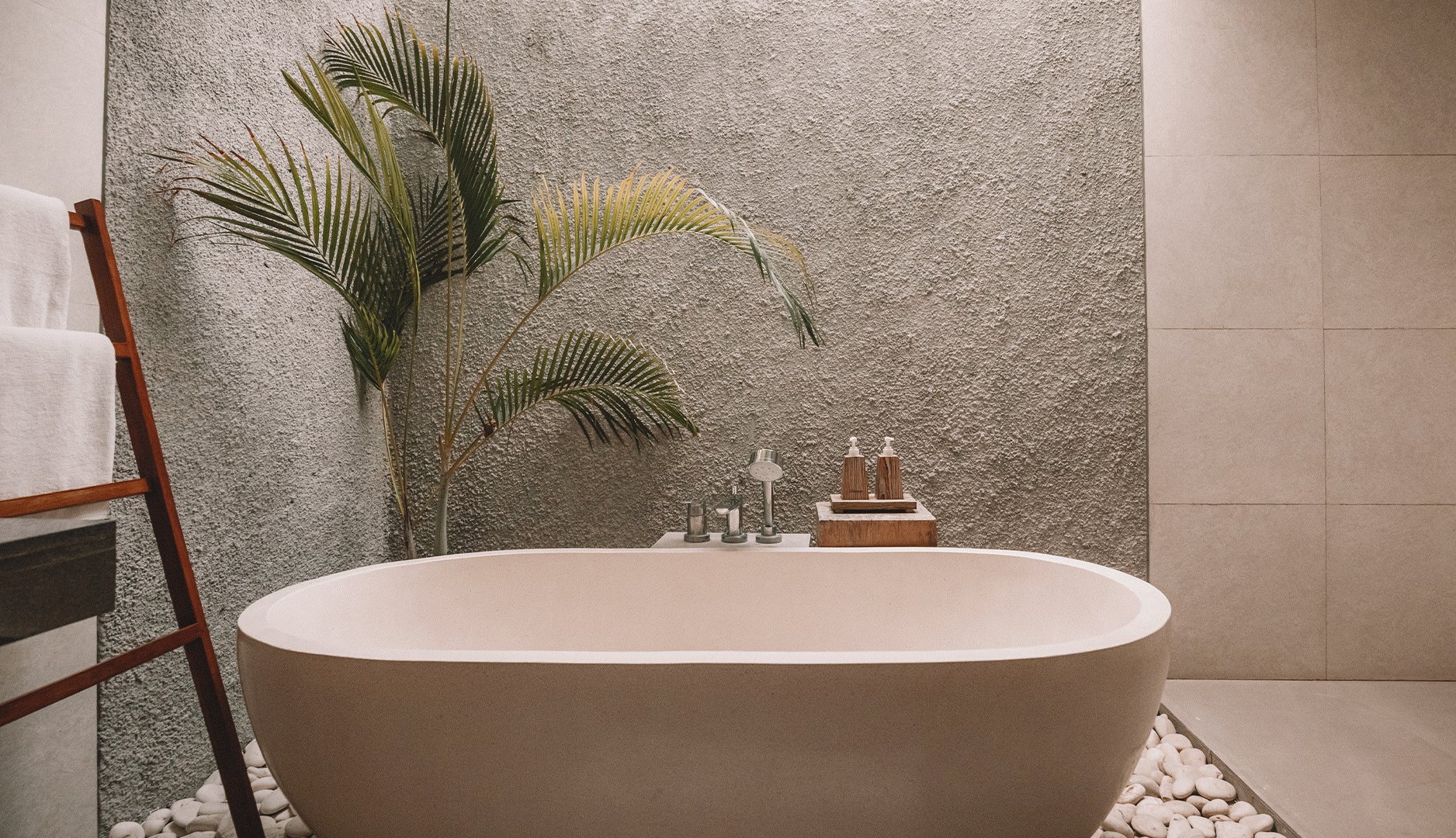 4. Wonderful Walk-In Showers
For those who prefer an amazing shower versus a tub, a shower upgrade can be a great investment. This may involve expanding the shower-area size, installing stunning wall tiles, arranging multiple shower heads, and adding built-in nooks and seating. Frameless glass showers are trending as well. These feature one or two sturdy, tempered glass panels without a framework, to create a sense of spaciousness and showcase beautiful tilework and fixtures.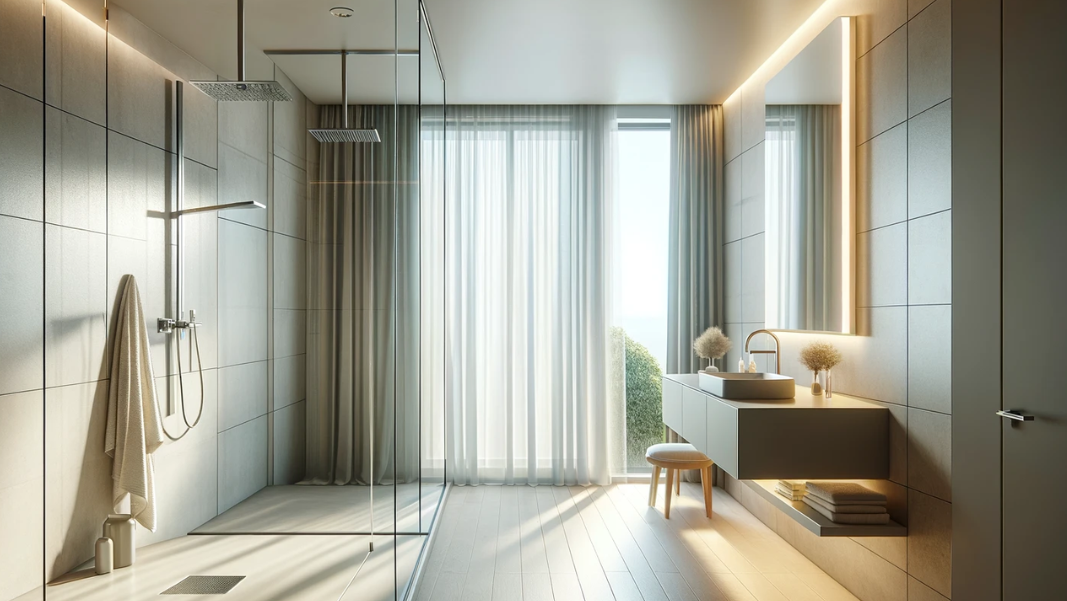 5. Metallic Accents
Another 2024 bathroom trend is the use of warm metallics such as unlacquered brass, champagne gold and brushed bronze. These softly gleaming choices are ideal for light fixtures, faucets and cabinet hardware, replacing the nickel, chrome and steel finishes that have dominated in recent years. And don't hesitate to mix metallics to achieve a custom look with contrast.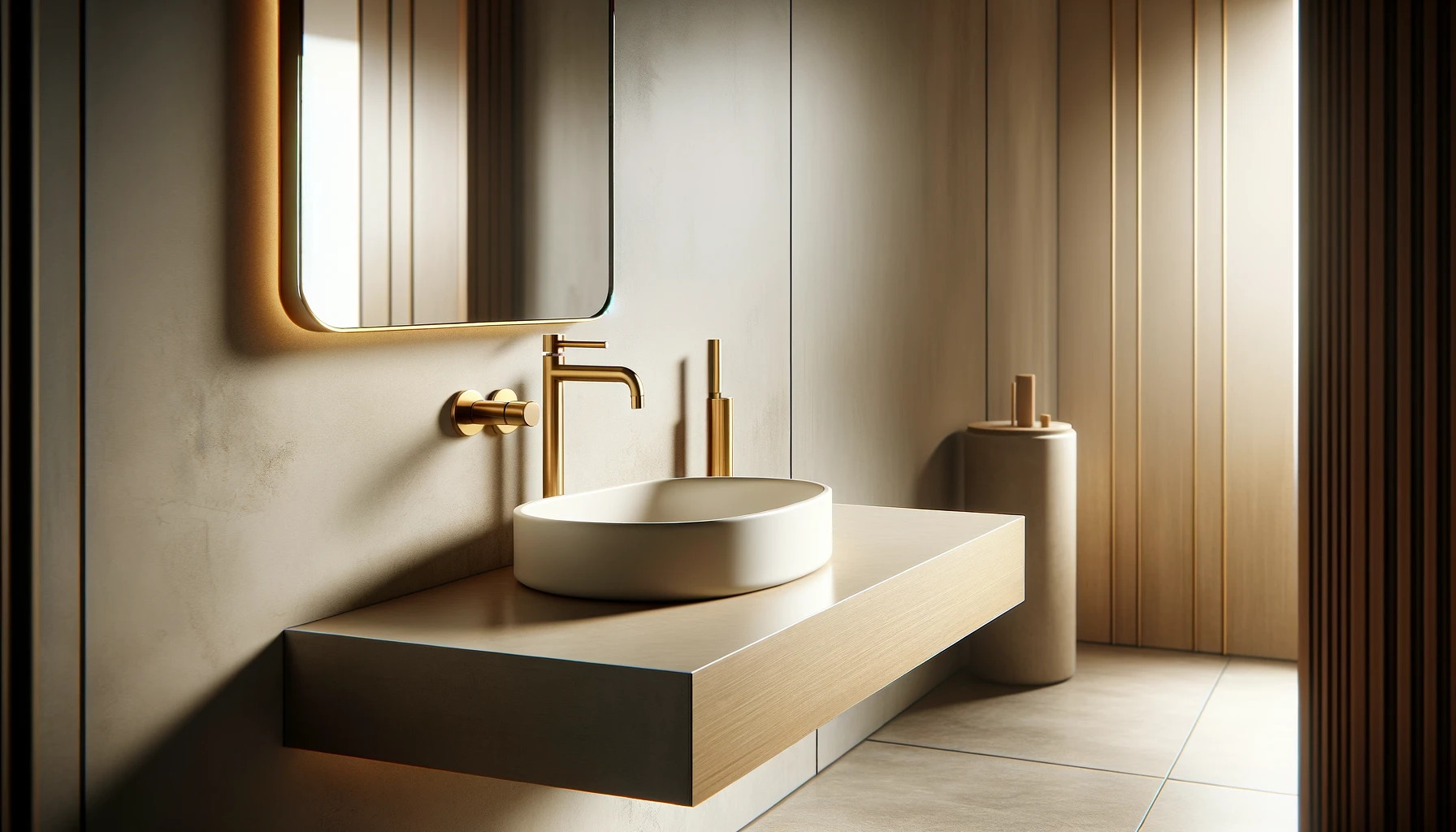 6. Large-Format Tiles
Large-format tiles have become extremely popular for residential applications, and this is one of the bathroom tile trends that is likely to continue throughout 2024. These types of tiles are highly favored for creating a cleaner, more modern appearance, and for requiring less maintenance due to minimized grout lines. You can find large-format tiles in square and rectangular shapes made of ceramic, porcelain and stone. For an ultra-sleek effect, consider extending large-format floor tiles up onto the walls.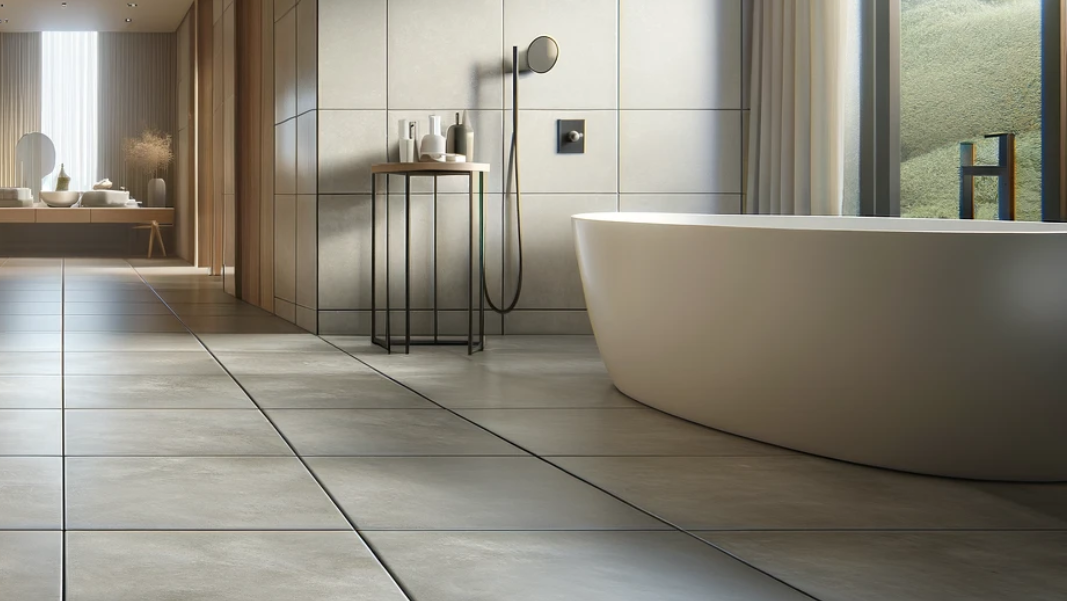 7. Serene, Nature-Inspired Colors
Stark white and lackluster gray have had their heyday, but are finally fading in popularity. Now soothing blues, greens and earth tones, such as warm beiges and browns, appear to be trending for bathroom redesigns. These newly favored bathroom color ideas take their cue from nature to create a calm, inviting interior. Plus, blues, greens and warm neutrals can be mixed and matched easily to produce a custom color palette. Choose light, soft shades for a refreshing feel, or dark, saturated hues for a more dramatic effect.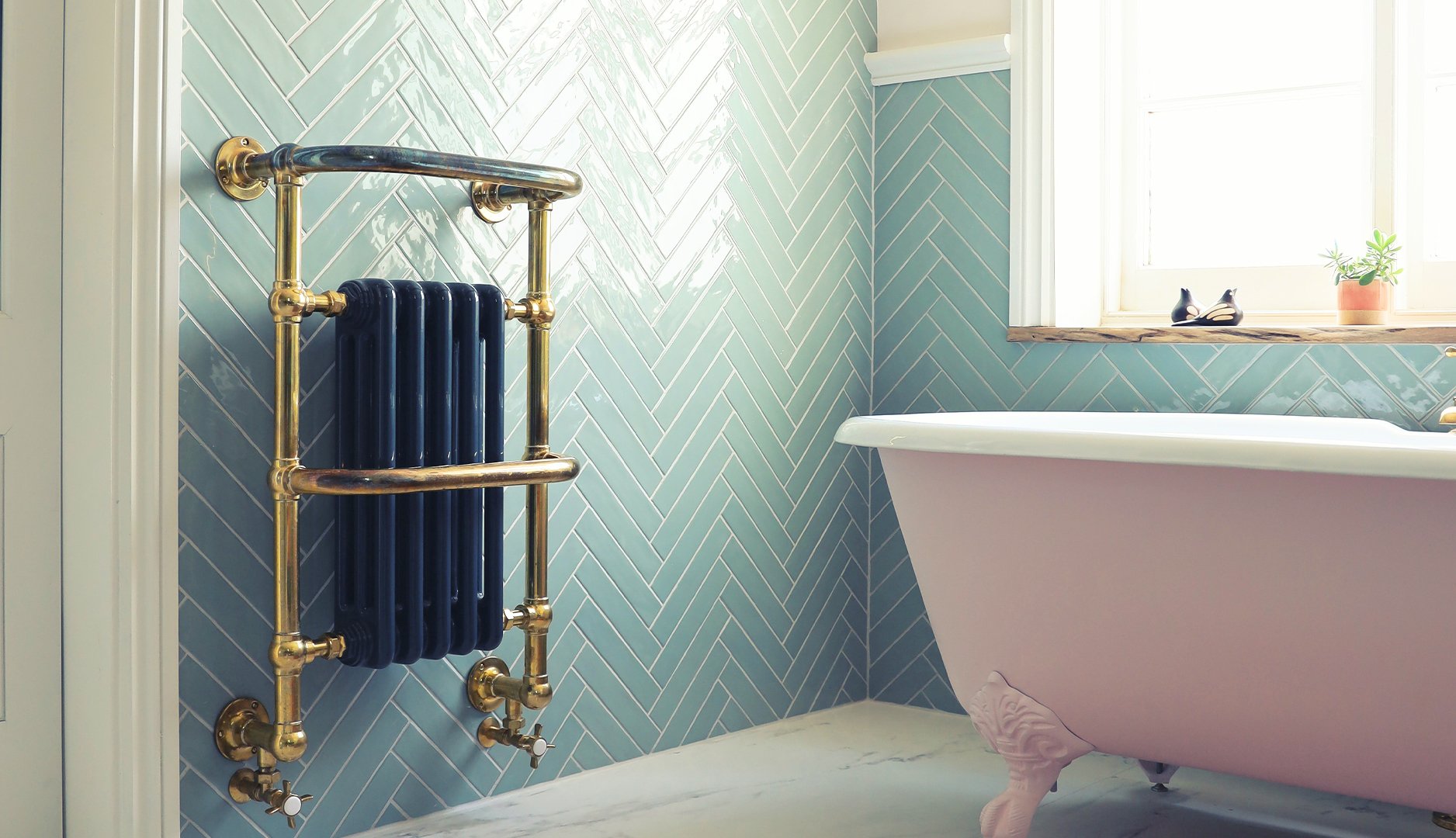 8. Wow-Factor Wallpaper
Wallpaper is back in style in a big way. A colorful, textured or statement-print wallpaper can transform the appearance and ambiance of a bathroom. And now homeowners have the option of choosing peel-and-stick wallpaper – which is less permanent than traditional pasted wallpaper and, therefore, more adaptable to changing whims. Just be sure any wallpaper you install is suitable for high-moisture areas. Vinyl wallpaper is always a good choice for a bathroom remodeling project, because vinyl is highly resistant to moisture and humidity.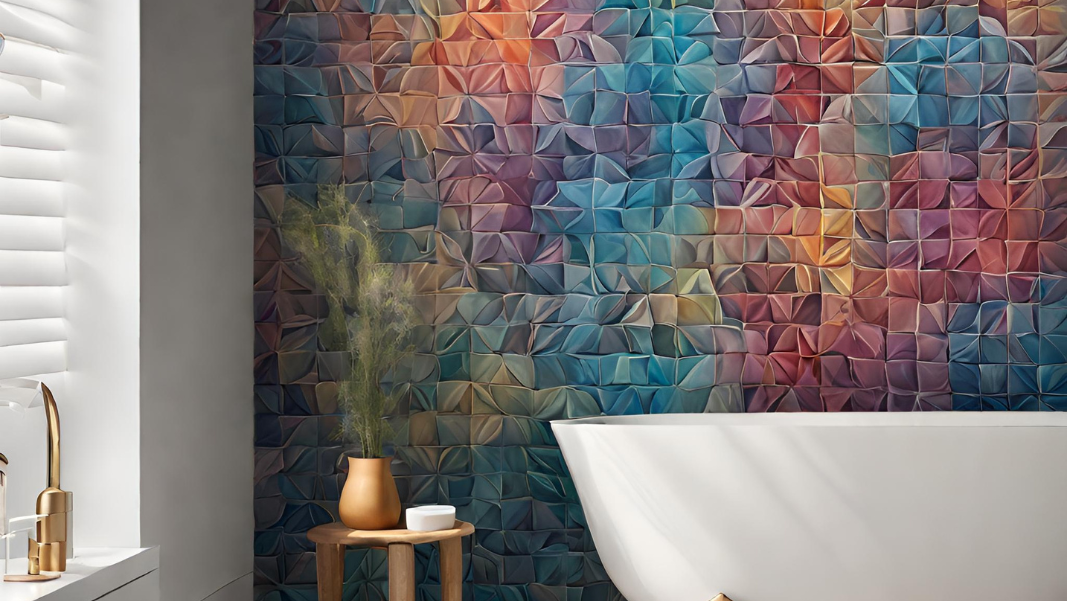 9. Non-Toxic and Environmentally Friendly Materials
More and more homeowners are choosing bathroom materials that are better for them and better for the environment. These include VOC-free paints, LED lighting, low-flow showerheads, anti-bacterial surfaces, and solid-wood cabinets that contain no particle board.


10. Comfort-Boosting Functionality
Many of today's homeowners want a bathroom that not only looks beautiful, but is also comfortable to use. They gravitate toward thoughtful amenities such as heated floors, larger windows, layered lighting, maximized accessibility, and well-designed storage spaces to keep clutter out of view. Bringing smart technology into a bathroom is another way to increase personal comfort. You can do this by adding high-tech extras such as an automated ventilation system, a smart toilet that automatically flushes, and a programmable, digital shower system.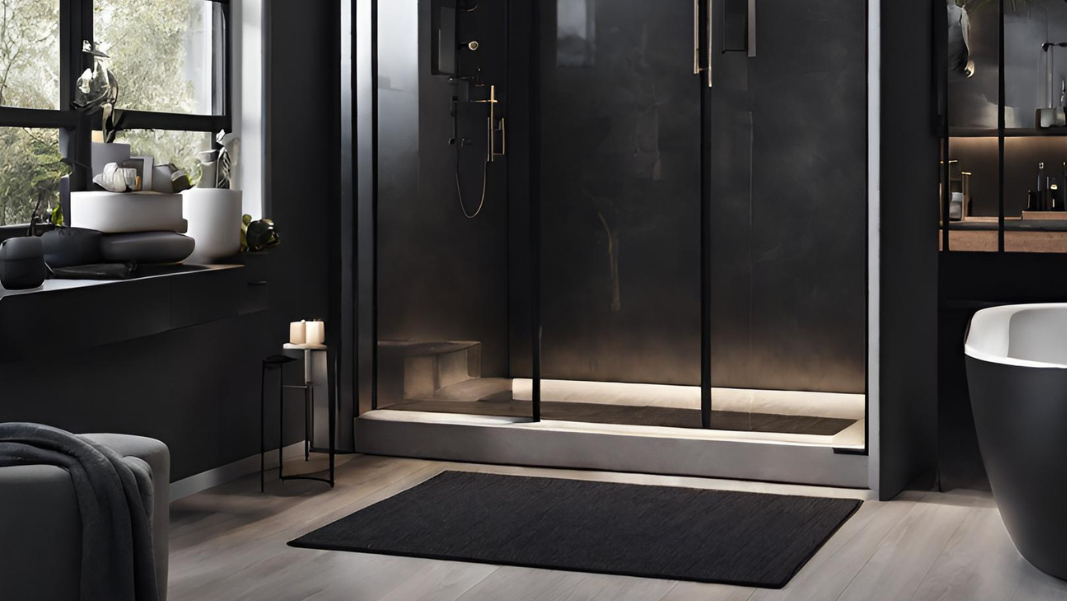 How to Incorporate 2024 Bathroom Trends Into New Remodeling Projects
The best method for incorporating some of the latest bathroom remodel trends is to plan and visualize every project with a mobile floor plan app. This convenient tool will enable you to create a detailed sketch of an existing bathroom in just a few minutes. Then it will let you add windows, doors, cabinets, objects, text and images for contextual documentation. It's the most efficient way to bring a new bathroom design to life, to show how you can make an outdated bathroom more beautiful, functional and, of course, on trend!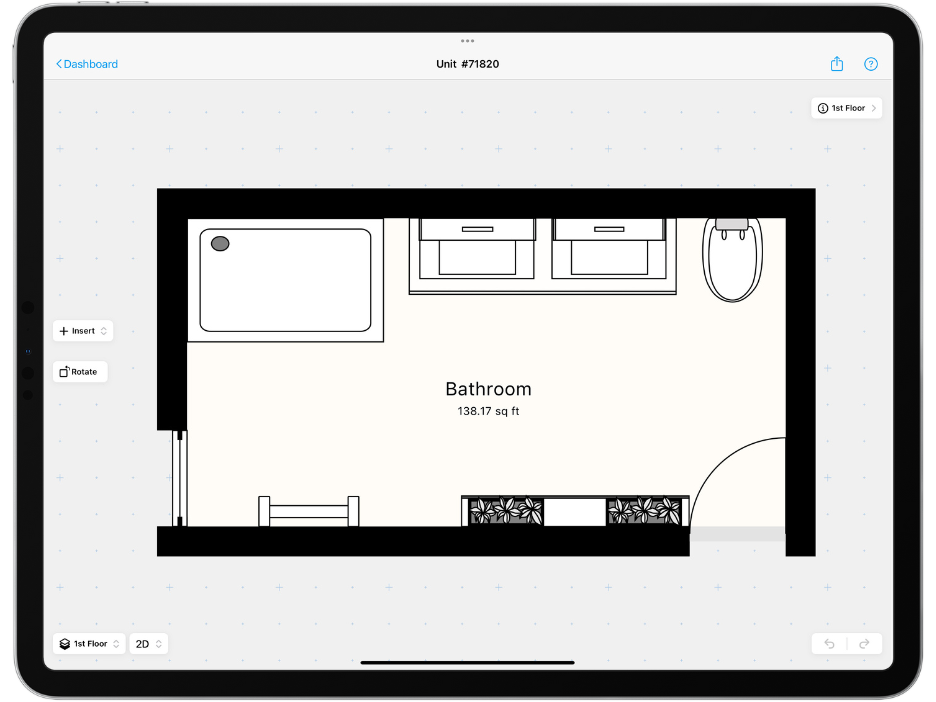 Discover how magicplan can help you with documenting projects faster and quicker by using our new photo report feature
Or find out how finish carpentry can enhance kitchen and bath remodels