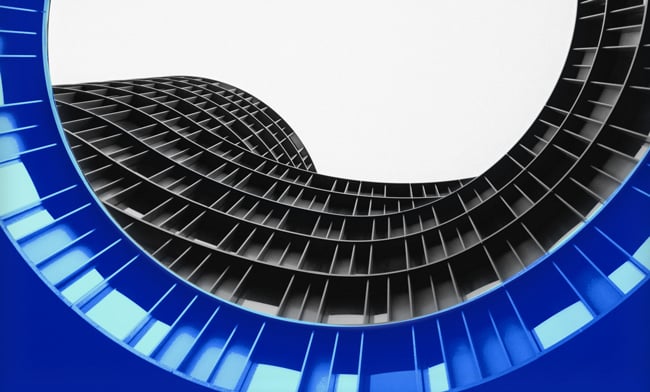 If there is one defining feature in construction it is the industry's collaborative character. When a multitude of different stakeholders work together toward the common goal of creating and managing a building, the comprehensive, up-to-date and correct provision and exchange of information is key. In recent years, with increasing focus on sustainability and efficiency, the flow and use of this data is gaining ever more importance. Keeping this in mind, this blog will take a look at the ins and outs of BIM (Building Information Modeling) and IFC (Industry Foundation Classes) as the "magic combination" of process and data exchange standard enabling the needed collaboration.
What is BIM: Definition and purpose
It is not an exaggeration to say that BIM has become ubiquitous since its foundations were laid in 1975. That year, the US professor Charles M. Eastman, a pioneer in computer-aided design for architecture, engineering and construction, published an article in the AIA Journal, which described interactive defined elements where information about maps, facades, perspectives and sections are collated in one document. Since then and in the course of an international creation process, BIM has been taken up around the world and can be defined as a smart and highly collaborative process enabling architects, engineers, real estate developers, contractors, and other construction professionals to plan, design, and construct buildings within one 3D model. In addition, its capabilities also serve the operation and management of buildings after construction has finished as the collected data can help property managers make better decisions.
BIM objects, the components that make up a BIM model, are intelligent, have geometry, and store data. If any element is changed, BIM software updates the model to reflect that alteration. Crucially, this keeps the 3D model consistent throughout the building process and feeds into what sits – quite literally – at the core of BIM: information. All the data that is collected is not only being stored but is highly functionable as it enables action where needed. It can used to, e. g., increase accuracy, improve knowledge transfer between stakeholders or offer insights into existing structures when renovation or remodel projects come up. Coming back to the innate collaborative nature of construction, BIM has therefore since its initial inception been a key means to optimize workflows between architecture, engineering and construction (AEC) professionals as it drives the exchange of information.
What is IFC: Enabling data access and error-free communication
For the described flow of information to work, standardized sharing is essential. Due to the wide range of software available, BIM speaks many languages which need to be translated in a way that all AEC companies, no matter which software they work with, understand. This is where IFC as the connecting element between different applications comes in. Without this universal "transport system", BIM could not deliver what it promises. As a global standard for describing, sharing and exchanging information on buildings and infrastructure, it is a non-proprietary, neutral data format, which provides definitions for construction industry object elements and a text structure to store them in a data file.
Developed by buildingSMART (former International Alliance for Interoperability) since 1994 to facilitate the exchange of the multidisciplinary data model that is so typical for the multi-stakeholder construction industry, IFC is all about interoperability and the error and loss free exchange of information. Since 2013, it has been registered as the official International Standard ISO 16739 and, depending on the size of the BIM model, IFC files can be saved in various formats. The varied workflows between AEC stakeholders provide many practical use cases: Imagine, for example, a building engineer who needs to review an architect's design in order to identity suitable locations for installing heaters. If the building model was created in software A and is then send to the building engineer who uses software B which cannot read the architect's software, it causes communication problems that the IFC format can solve.
Infrastructure use cases show BIM and IFC capabilities
Looking at large-scale and complex BIM projects makes the necessity of a standardized data model even clearer. Randselva Bridge, the world's longest bridge built entirely without drawings in Norway, saw 95% of all information transferred to the contractors with IFC files to save time and eliminate errors. Or take Husbridge Hospital in Finland, an incredibly complex undertaking with a vast number of design disciplines and subcontractors involved, where IFC files were accessed on mobile devices by 100 site workers per day.
Spotlight on BIM software
The list of BIM software is long and comprehensive, and their suitability very much depends on specific requirements related to where you stand in the AEC environment. Revit by Autodesk, initially released in 2000, is one of the most widely deployed applications. It is often described as a "mainstream" software solving a range of engineering and design problems for architects, designers, mechanical, electrical and plumbing professionals, engineers and contractors. Further Autodesk solutions focus on specific process stages and tasks: Navisworks was designed for the pre-construction stage, helping AEC professionals to control and predict project outcomes from the start while Autodesk BIM 360 is a cloud-based web service that brings together different design, project and construction processes in one process, to support time keeping and improve decision-making.
ArchiCAD by Graphisoft is another widely used software which is very popular in urban planning, designing and architecture, as it improves the workflow in these areas. ArchiCAD is also considered the industry's first BIM software, with development starting in 1982, and one of the most suitable for beginners. Remodelers and home builders might want to have a look at cloud-based Buildertrend as a construction-stage BIM tool. Kreo is an example of a BIM software trying to utilize the benefits of AI and the intelligent cloud-based service offers AI capabilities to support, e.g., the analysis of existing BIM models as well as to create early-stage BIM models.
The vast majority of BIM software comes at a cost. Among the few free options, BIMobject is used by many architects, contractors, designers and engineers to access BIM objects on this platform which only requires a registration form.
BIM and IFC: A future-proof combination
Particularly for large as well as complex projects of any size, BIM software enables a level of cooperation between contractors, engineers and architects which would be difficult to achieve without such a smart, data-rich tool. The shareability and readability for all achieved through the IFC standard seals the package and has contributed considerably to BIM adoption substantially growing over the last decade.
Interestingly, in international comparison, the US, after having been an early adopter in the 1970ies, then saw a slowdown and, unlike in some other countries such as the UK, there is no government regulation for the use of BIM. However, in recent years, with private and public initiatives and funding, the country is back on the "BIM track" and the process has become an important tool for US AEC professionals, benefitting from improved coordination of information, better productivity, reduced risk and increased profitability.
Given that the future of construction will be even more collaborative and digital as it already is, BIM continues to evolve in line and becomes more sophisticated, with 4D, 5D or even 6D BIM being – as experts agree – only a matter of time. Last but not least, the increasing focus on sustainability, including attempts to reduce waste in construction, should make working collaboratively in BIM environments to address supply chain inefficiencies, clashes, and reworking even more prominent.