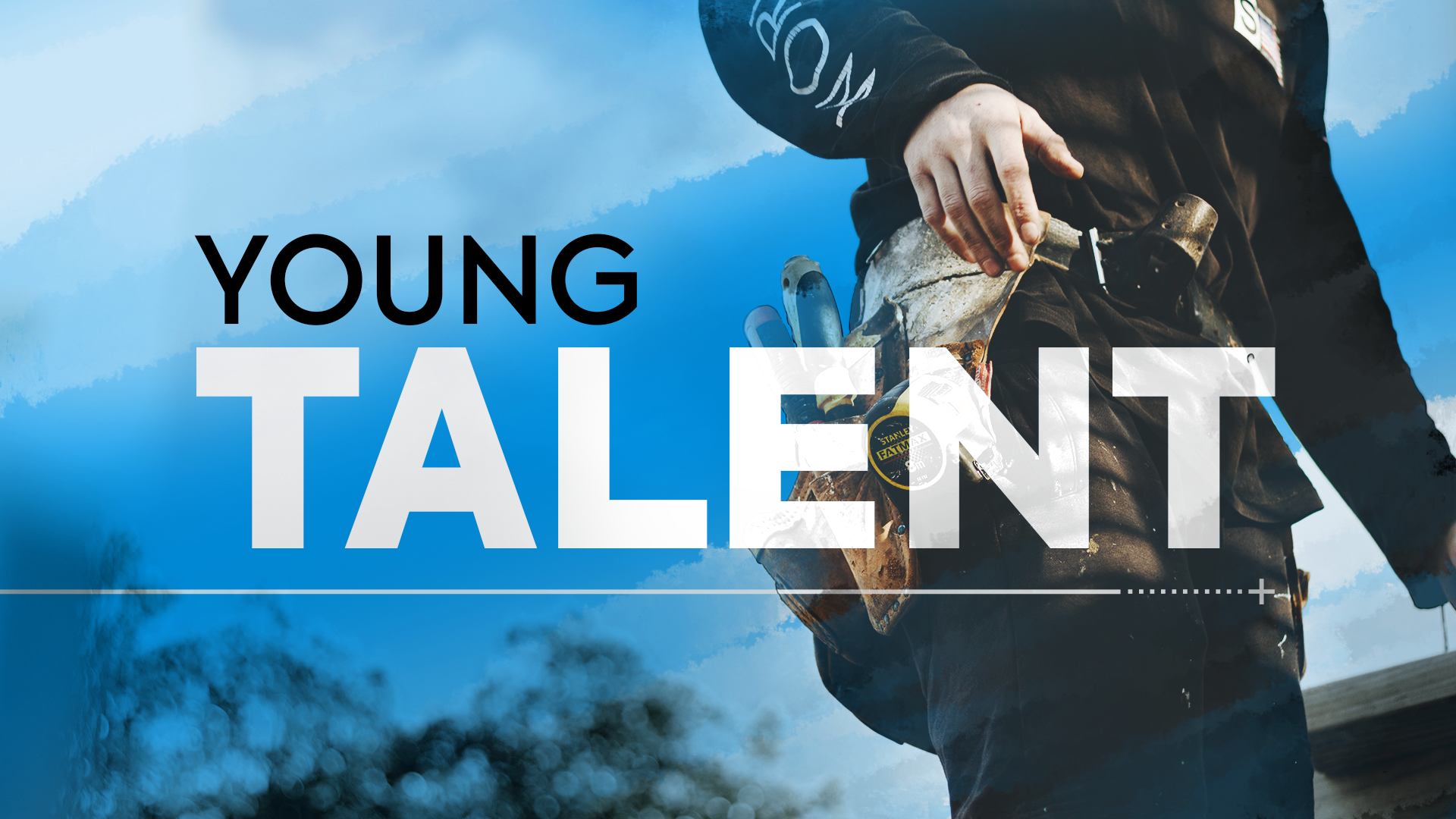 Attracting and retaining the best fresh talent is not an easy task. It requires a combination of strategy, effort and tenacity. That's especially true right now, as severe labor shortages make recruitment for construction even more challenging. So, what can you do? Put the odds in your favor by implementing these small business recruiting strategies.
Build and Broadcast Your Employer Branding
A strong online brand can be a magnet for young talent. It will help you position your company as a top-notch employer, especially if you use your brand consistently. Incorporate it in your website, LinkedIn company page, advertising and other forms of marketing communications – including social media, which can be especially effective. In fact, if you don't already have a company Instagram account, you'll want to create one and post to it regularly. According to Pew Research, 76% of individuals who fall in the 18-to-24 age group report using Instagram.
Add a Careers Page to Your Website
This is an easy, effective way to help job searchers discover your open positions. The top of the page should include a short, enticing description of what it's like to work for your company. Insert employee testimonials to add credibility. Describe the application process. Include links to descriptions of open positions. Then promote your careers page and open positions with social-media posts.
Optimize Each Job Description
When you have an open position to fill, work on writing an informative, transparent and appealing job description. Here is some basic information to include:
Job Title – A brief name for the position (one to four words).
Job Purpose – A concise, high-level summary (two to four sentences) about what the role is, why it exists, and how it relates to your company's mission and goals.
Duties and Responsibilities – A bulleted list of all actions/activities the new employee will be required to do.
Work Hours, Location and Conditions – Plus any related information, such as physical requirements, equipment and tools used, and any expected travel.
Preferred Qualifications – In this section, describe your ideal candidate in terms of the following:

Education: The educational qualifications that the new employee must possess (for example, a high-school diploma or a GED, or specific training or an apprenticeship)

Work Experience: Described in terms of number of years and the type of work experience an employee needs to qualify for this job

Knowledge/Skills: What is required for the employee to be successful in this role

Professional Licenses/Certifications: List any that are necessary

Salary – State "Pay commensurate with experience" or something similar. Or state the actual salary if your state requires you to do so or you simply choose to do so.

Once completed, the job description should do a good job of attracting qualified candidates, while also warding off individuals who are not a good fit.
Advertise Job Openings
SHigh schools, trade schools and colleges are great places to post remodeling-related job openings. You can also post job openings online on popular job sites such as LinkedIn, Monster, Indeed and Glassdoor to reach even more candidates.
Participate in Job Fairs
Job fairs allow you to meet job candidates face to face, explain what it's like to work for your business, and promote any open positions. Contact local colleges, your chamber of commerce, and workforce-oriented organizations to research the dates and locations of upcoming job fairs in your area. Then plan to participate in any job fair that will be attended by appropriate candidates.
Get Involved with Local Schools
A terrific way to attract top talent is to get involved with high schools and trade schools in your area. This enables you to meet students and make them aware of your business before they graduate and start looking for a job.
Offer Competitive Compensation and Benefits
Today's labor shortages are spurring some companies to offer more attractive salaries. Take a good, hard look at what you're willing to pay, and determine if you need to bump it up a bit in order to attract top talent. A good recruit who is capable, motived and a quick study might make that salary bump worth your while.

Be sure to also promote your company's benefits package. Do you offer a healthcare plan, paid vacation, life or disability insurance, and other perks that come with employment? All of these things matter to highly qualified job seekers.
Provide Professional-Growth Opportunities
Many ambitious young job hunters are looking for more than just financial compensation and standard benefits. They want to be assured of professional growth as well, and will gravitate toward employers that offer a career path with growth opportunities. So, it may be worth your while to figure out how you can meet that specific demand. Job training, cross training, mentorships, and company-paid educational workshops or courses are some great strategies to consider.
Polish Your Interviewing Skills
Work on bringing your A-game to each in-person meeting: Smile, shake hands and welcome the candidate. Act personable, yet professional. Ask good questions to find out what they want from a new position. Then connect the dots by explaining how your company would be a good fit. Create a rapport. Be sincere. Build trust. And make sure the interviewee leaves with an overall good impression.
Consider Using a Recruiter
An expert recruiter specializes in the talent acquisition process, and can save you a lot of time and hassle when you want to hire quickly. Look for one who has solid credentials, a strong track record, and experience in hiring for the construction/remodeling field.
Use Mobile Apps to Attract Candidates Who Grew Up with Mobile Devices
Millennial and Generation Z job seekers are used to using mobile apps for all sorts of reasons. That's why it makes sense to incorporate apps into everyday job tasks – such as team communication, appointment scheduling, note taking, file sharing, project photography and time tracking. The use of mobile technology will make those tasks seem much more appealing.

Young talent also will appreciate using an innovative, digital floor plan app that makes floor-plan sketching faster, easier and more accurate than drawing by hand. Look for a high-quality floor plan app that also comes with a reporting function. This will allow users to produce and share reports while out in the field.
Conclusion
Young people are the lifeblood of a sustainable remodeling business. Yet, they are harder to recruit in a tight labor market. By planning and actively working on recruiting fresh talent, you can increase your odds of attracting the employees you need.
SEE HOW NEW RECRUITS CAN SKETCH FLOOR PLANS RIGHT ON THEIR PHONES!

---


Learn how to boost your IAQ business by Marketing Inspections to Multiple Audiences.


Or read our guide on why you should be adding Indoor Air Quality Inspections to your menu of services.