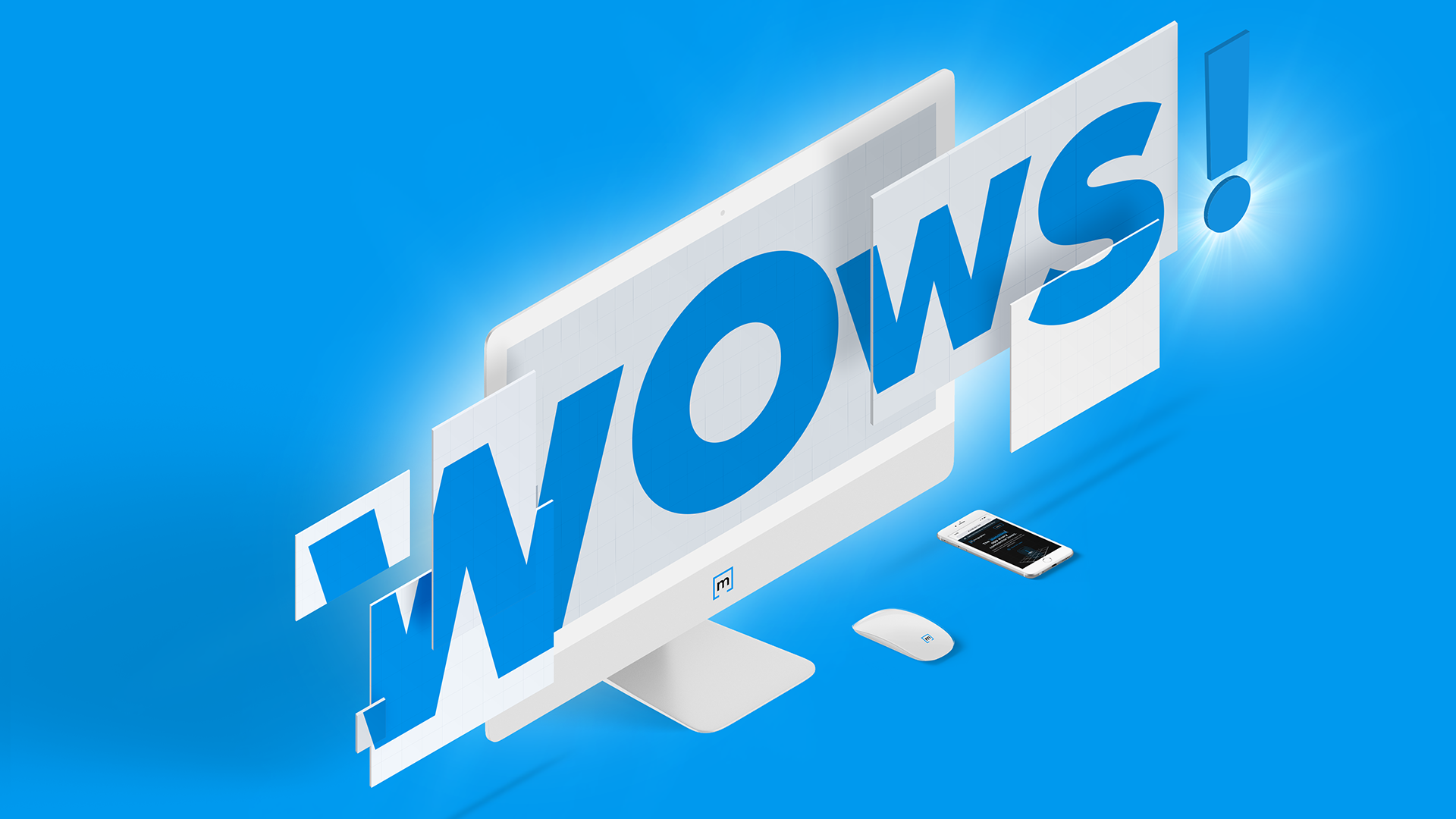 When prospects land on your website, they will have many different questions: What is the focus of this business? Is it different or better than other, similar businesses? What services does it provide? How does it work with customers? Can I see photos of work that's been done? Do other people recommend it? Is it a good fit for me? And so on.

They want answers quickly. And your website's job is to provide those answers in a professional but engaging way. If you are creating a new website for your business or planning to overhaul a current site, you'll find some helpful guidelines below.

Why You Shouldn't Underestimate Your Website's Importance
Do ever wonder "why do I need a website for my business"? Here are three good reasons:
It gets attention. Homeowners often research home improvements online, and they expect to find the information they want. Without a good website, your business will never be noticed during this important research stage.
It molds perceptions. Your website could be a prospect's first interaction with your business – and your best opportunity to make a good first impression.
It serves to educate and qualify prospects. That helps you schedule consultations with homeowners who are truly interested in meeting with you.
Create Initial 'Wow' with Your Home Page
Here are some pointers for achieving that impressive 'wow' factor:
Aim for a clean, contractor website design that's not overly busy

Incorporate attractive, on-brand colors

Include your logo/tagline and a positioning statement right at the top

Make the navigation menu simple and highly visible horizontally (not in a sidebar)

Convey key messages down below with brief text blurbs

Add some attractive imagery and graphics to achieve a professional appearance
Above all, avoid characteristics of bad web design: clashing colors, clunky navigation, too much content that overwhelms the eyes, and multiple elements that compete for attention.
Make Your Website's Navigation Super Easy to Use
Your visitors will rely on your website's navigation menu to find the information they want – quickly and easily. So, here are three handy tips for making the navigation simple and effective:
Include no more than seven main buttons/links in your navigation menu (e.g., About, Services, Process, Gallery, Blog, and Contact Us).

Avoid using drop-down menus, which can be unwieldy for mobile users.

Allow anyone to find what they need within three clicks.
Include Pictures and Descriptions of Past Jobs
Prospective customers want to see photos for two reasons: (1) proof that you do excellent work, and (2) to get ideas for their own remodeling projects. Give them what they want by including an attractive gallery of images from past projects. Or upload a series of mini case studies, with each one showing a project's "before photos," new floor-plan design, and "after photos."
Draft a Solid Services Page
The goal here is to convince prospects that you can design, plan and complete an entire remodeling project. So, you'll want to list and describe your core services – all of the wonderful solutions you provide to homeowners who want a remodeled kitchen or bath. But also mention any additional, optional services you are willing to provide as well.
Explain Your Process
People want to know what it's like to work with you:
Do you have a systematic way of approaching each new project? Explain what that's like.

Do you present a floor plan for each customer's approval? Show a sample of a 2D or 3D floor plan.

Do you help customers select cabinet styles, fixtures and finishes? Describe how you make that easy.
Overall, your content should help homeowners feel comfortable about having you handle their remodels. And that content should be in one convenient place – perhaps on a page labeled "Process" (with a navigation button linking to it).
Include Testimonials
Customer testimonials add credibility and help build a strong case for selecting your business. But don't just plunk those on a separate "Testimonials page." Testimonials are more powerful when sprinkled around your website and used in context with other content: e.g., on your home page, About page and Services page.
The wording is important as well. Make sure each customer testimonial:
Is short and direct (not too wordy)

Backs up a claim you're making on the web page where it will appear – for example:

Reinforces your unique value proposition (ideal for your home page)

Comments on your services (ideal for your Services page)

Compliments your process (ideal for your Process page, if you choose to have one)

Is believable: it's specific enough to appear authentic and uses the person's full name, if possible
Are you uneasy about asking for testimonials? Don't be. Happy clients are usually willing to oblige!
Make It Easy for Customers to Contact you
Be sure to include some sort of brief contact form that website visitors can complete and submit. It doesn't have to be long. You just need to capture their contact information and the reason why they are reaching out to you. That will help qualify the prospect before you have an initial conversation.
Include Calls to Action
You want to convince qualified prospects to take action and reach out to you. The best way to do that is to include multiple calls to action throughout your site – on your home page and also on subpages.

You can prompt website visitors to do any of a number of things. Tell them to request or download more information, sign up for your newsletter, request a quote, schedule a tour of your showroom, schedule an in-home consultation, or complete some other type of targeted action that aligns with your sales goals.
Add These Important Extras
A sign-up button or opt-in form right on your home page (to grow your email list)

A search box on your home page (making it easy to search for a certain topic)

Keyword-rich page headings and subheads [to enhance search-engine optimization (SEO) and also make your content easy to scan and understand]
Conclusion
Your home contractor website is a key asset for your remodeling business. By following the guidelines listed above, you can make certain your business will be represented online in the best possible light. And that is sure to have a positive effect on your ability to attract new customers!
DISCOVER HOW TO CREATE KITCHEN AND BATH FLOOR PLANS THE EASY WAY!


---


Learn how to boost your IAQ business by Marketing Inspections to Multiple Audiences.


Or read our guide on why you should be adding Indoor Air Quality Inspections to your menu of services.