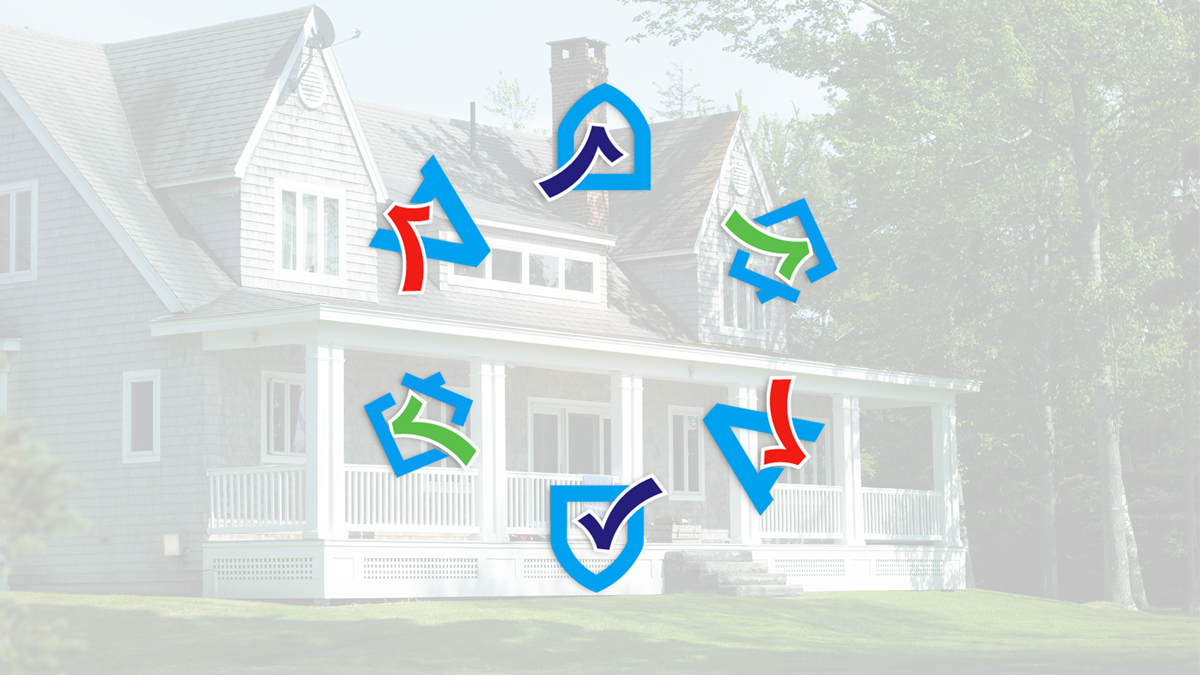 Betta Group is a New Zealand nationwide Licensor with three brands that work closely with the real-estate industry along with many others:
Betta Inspect It – New Zealand's largest pre-purchase property inspection company

Betta Property Compliance – A business that provides inspections for owners and managers of rental properties

Betta Asbestos Consultancy – A team of asbestos experts who perform asbestos surveys, testing and management
I recently spoke with Stefan Dixon, Betta Group's Software Platform Specialist, to learn why and how his firm uses magicplan.
When did you begin using magicplan?
When we first started using magicplan, it was for one of our new products called a detailed maintenance assessment. That involves assessing the condition of different materials on a property, determining how long until the materials are expected to deteriorate, and calculating what it would cost to replace those materials in the future.
So, for that type of assessment, we wanted an app that would allow us to collect a floor plan of each entire property. That allows us to indicate to the client where on their property we found materials that need fixing or replacing.
And magicplan was the app we found to be the most useful.
How did you first learn about magicplan?
I was Googling floor plan apps, and magicplan seemed to be on the top. It worked the best.
There were simpler apps that did a lot less, but it was harder to get a floor plan out of those. The magicplan app, in comparison, is a bit more complex. And it was a bit harder to train our guys how to use it. But once they were off and running, they started pulling some pretty cool floor plans.
What made you decide to choose magicplan?
We liked how magicplan connects with Bluetooth laser meters. So, we started by attaching those types of meters to mobile phones, and then using the magicplan scan function to read measurements and create floor plans.
Although, we have just moved to iPads, which make that scanning functionality a lot better.
How many employees use magicplan?
We have over 50 inspectors around the country that use our software. I support those inspectors who are using the technology, and I also help develop and maintain new reports and existing reports.
Do you intend to use magicplan for other purposes as well?
Yes, we have thought of different ways that we can use it for other reports moving forward. It has become a valuable resource for us.
So, we are definitely going to be using magicplan even more than we do now.
Have you tried using magicplan yourself?
I used it a decent amount when we were first trying to figure out how to work it. But apart from that, the inspectors have just gone off and run with it.
Did you find it difficult to use?
No, not really.
Is there one feature that stood out for you?
I did like the iPhone version, how it automatically scanned the corners. I found that quite good. And connecting to the Bluetooth laser meter was quite cool.
What would you say are the biggest pain points and frustrations your inspectors have on a daily basis?
Well, to get a really good floor plan, it just takes some time. And there's a bit of a learning curve. I feel like it's quite easy to make a basic floor plan. But making a really good, detailed one takes just a little more time to learn. And I wouldn't necessarily say that's a bad thing.
How did the inspectors create floor plans before you implemented magicplan?
It was a labor intensive process which is now replaces with this superior method.
So, what is the biggest benefit that magicplan offers your company?
It increases the quality of our product. We use magicplan as an easy way to add a floor plan to any building inspection report or condition assessment.
What do your inspectors typically do during an inspection?
Part way through the inspection, our inspectors use magicplan to scan the room and develop a floor plan. This provides valuable real data to our reports.
If you had to describe magicplan in one word, what would it be?
Convenient!
Thank you so much, Stefan at Betta Group in New Zealand!


---
Are you interested in learning more about magicplan?
Request a free demo and learn how magicplan can support your business.
---